This exhibition provides rare and moving insight into the personal life of one of the 20th century's most iconic artists. Through 115 photographs selected from her private albums,
An Intimate Portrait
allows us to see Frida Kahlo (1907–1954) through the eyes of friends, family (including her father, professional photographer Guillermo Kahlo), and other noted photographic artists like Tina Modotti, Manuel Álvarez Bravo, and Nickolas Muray. Like all family albums, these photographs tell a story; they illuminate her turbulent marriage to famed muralist Diego Rivera (1886–1957), commemorate friendships and happy times, and chronicle her pain. The photographs are also evidence of the way Kahlo crafted and refined her world-famous image.
The exhibition is organized by Vicente Wolf Associates from Vicente Wolf's collection.
Major exhibition program support is provided by the Richard King Mellon Foundation.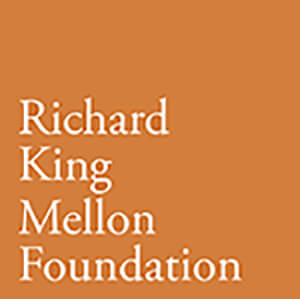 This exhibition is also supported in part by:
Art Conservation Etc.
Elizabeth Barker
Barbara and David Burstin
Drs. Athan and Lydia Contis Georgiades
Christi Davis
Duquesne University Department of History, Public History Program
Caroline Hayes and Marlene Dorneich-Hayes
Robert M. Hernandez and Karen L. Blumen
Louise M. Herrle
Ms. Susan E. Hunter
Sibby and Duff McCrady
Shelley Roisen
Millie and Gary Ryan
Alice Snyder
Melanie Widmann, Mimi Casa | CTG Publishing
Andrew Wolfinger and Joan Clark Davis
Sponsor a photo