Judith Hansen O'Toole, Interim Executive Director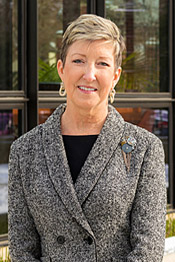 Judith Hansen O'Toole is Director Emerita of The Westmoreland Museum of American Art in Greensburg, Pa., having served as Director/CEO for 25 years. An expert and author in the field of 19th- and 20th-century American art, Ms. O'Toole holds a master's degree in art history from Pennsylvania State University. She earned a bachelor's degree in art history from the University of Minnesota and also attended Minneapolis College of Art and Design as an undergraduate. Prior to beginning her 25-year tenure as Director and CEO of Westmoreland Museum of American Art in 1993, she served as Director of Sordoni Art Gallery and was an associate professor in the Art Department at Wilkes University in Wilkes-Barre, Pa.
Linda Buker, Director of Policy & Internal Resources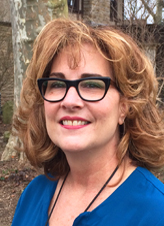 A 20-year veteran of the Frick, Linda has held a variety of positions over the years which have provided her with the unique opportunity to learn and grow along with the organization. Her current responsibilities include the development and management of the internal policies for the Frick, managing the IT and other technologies, human resource and benefits administration, overseeing the management of facilities, security and grounds, The Museum Store, The Café, and rental events. Linda has a Bachelor's degree in history from Slippery Rock University and has enjoyed graduate study courses in both psychology and English from Chatham University.
Amanda Dunyak Gillen, Director of Learning & Visitor Experience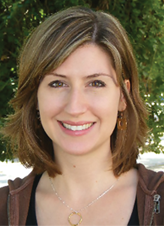 Amanda, who joined the Frick as curatorial associate in 2004, was named director of education in 2013. In her current role, she oversees the development and implementation of a wide and diverse range of both on-site and off-site education programs, thematic Clayton tours, and more. She also led the technology initiative through which educational interactives were developed for the Frick's Visitor Center, which opened in 2014. Amanda earned a Bachelor's degree in History and a certificate in elementary education from Allegheny College, and a Master's degree in Public History from Duquesne University.
Sarah Hall, Chief Curator, Director of Collections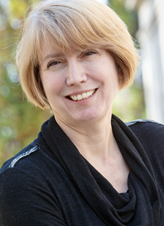 With more than 20 years' experience at the Frick, Sarah has been in charge of the curatorial department since 2007. In this role, she oversees the care, exhibition, and interpretation of the Frick's collections, ranging from fine and decorative arts to historic structures and cars and carriages, displayed at The Frick Art Museum, Clayton, the Car and Carriage Museum, and the Grable Visitor Center. She has been involved in the staging of over 70 exhibitions, with more than a dozen of these being Frick organized. She has also played an integral role in the inception and continuation of the Frick's programming with contemporary artists. Sarah has a Bachelor's degree from the University at Buffalo, where she also did graduate study in arts and humanities specializing in film history, media studies, and creative writing.

Lisa Macioce, Chief Financial Officer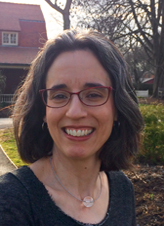 Lisa has over 20 years of experience in the Pittsburgh nonprofit sector. Currently she oversees all aspects of the accounting and finance functions as well as enterprise related activities on site including museum admissions, The Café at the Frick and the Frick Museum Store. Lisa holds a Bachelor's degree in business administration from Robert Morris University and an MBA from the University of Pittsburgh. She is also a Certified Public Accountant.

Susan Neszpaul, Director of Advancement & Engagement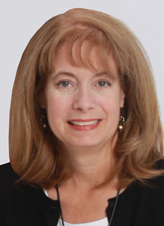 Susan is responsible for the development and membership programs for the museum. She and her team are involved with all facets of support for the Frick through memberships, sponsorships, major gifts, planned giving and grantwriting. Susan previously served as Vice President of Constituent Programs at Western Pennsylvania Conservancy, the caretaker of Fallingwater. She began her career in the non-profit world working as the Manager for the Pittsburgh-based American Wind Symphony Orchestra, a 50-member ensemble that toured throughout the United States and internationally. Susan earned a B.A in Communications from LaRoche College and a Master's degree in Public Management from Carnegie Mellon University.