Frida Kahlo was born on July 6, 1907, in Coyocoán, Mexico City, Mexico. Considered one of Mexico's greatest artists, Frida Kahlo began painting after she was severely injured in a 1925 bus accident. Kahlo later became politically active and married fellow communist artist Diego Rivera in 1929. She exhibited her paintings in France, Mexico, and the United States before her death in 1954.
The photographs in this exhibition were scheduled to travel to Italy this season, but due to COVID-19 precautions their trip was postponed. The Frick is thrilled to welcome them to Pittsburgh and will show a selection of Muray's photographs, many of them shot on Kodachrome color film, alongside our larger, predominately black-and-white show
Frida Kahlo—An Intimate Portrait
, showcasing prints—some shot by Muray—from Kahlo's personal albums.
This traveling exhibition has been organized through the Nickolas Muray Archives and is circulated by GuestCurator Traveling Exhibitions.
Major exhibition program support is provided by the Richard King Mellon Foundation.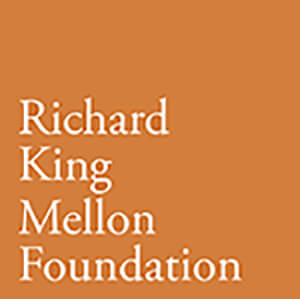 Above: Nickolas Muray, Frida with Olmeca Figurine, Coyoacán, 1939. Carbon process print. © Nickolas Muray Photo Archives
Exhibtions landing page: Nickolas Muray, Frida on Rooftop, New York, 1946. Carbon process print. © Nickolas Muray Photo Archives
Homepage: Nickolas Muray, Frida with Nick in her Studio, Coyoacán, 1941. Silver gelatin print. © Nickolas Muray Photo Archives