ALMA | LEWIS and The Frick Pittsburgh
Artist Residency Program
Step into the dynamic artistic collaboration between ALMA | LEWIS and The Frick Pittsburgh, a place where creativity, culture, and community seamlessly unite. Our artist-in-residency collaboration proudly features the exceptionally talented Addoley Dzegede as the inaugural artist-in-residence.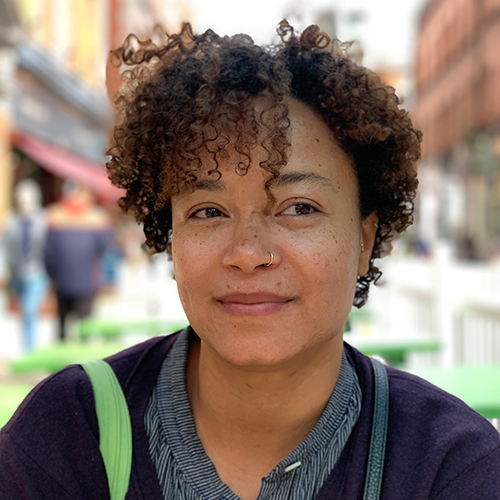 Farewell Reception with Addoley Dzegede | Dec. 7, 2023

ALMA | LEWIS and The Frick Pittsburgh invite you to a farewell reception for Addoley Dzegede.
Register Now

Meet Addoley Dzegede:
An interdisciplinary artist of Ghanaian-American heritage, Addoley Dzegede's work weaves a captivating narrative exploring the depths of identity and authenticity. With a remarkable portfolio of achievements, including a Fulbright award in Craft to the Netherlands for 2022-2023 and accolades such as the 2018 Joan Mitchell Foundation Painters & Sculptors Grants and the 2018 Great Rivers Biennial award from the Contemporary Art Museum of St. Louis, she stands as a trailblazer in the world of contemporary art.
A Global Portfolio:
Dzegede's artwork has graced exhibitions across the United States, Europe, and Africa. Her extensive list of previous artist residencies includes locations like Noresund, Norway; Knoxville, Tennessee; Accra, Ghana; Sinthian, Senegal; Paris, France; and The University of Kansas. Her educational journey, from a BFA at the Maryland Institute College of Art to an MFA degree in Visual Art from Washington University in St. Louis, has enriched her artistic vision.
A Unique Residency Program:
In Pittsburgh, Ms. Dzegede's residency is a testament to the thriving partnership between two prominent East End cultural organizations. ALMA | LEWIS, founded in 2017 and operating from its current location in the X-Factory on Lynn Way in North Point Breeze since 2021, offers three-month residencies for Black visual artists. These comprehensive residencies provide artists with studio space, living accommodations, an honorarium, access to classes, specialized artmaking facilities, and a stipend covering essentials like food, transportation, and supplies.
Celebrating and Engaging with the Community:
ALMA | LEWIS places significant emphasis on community engagement. Each residency begins and concludes with open houses, inviting the public to witness the artist's creative journey. Furthermore, visiting artists actively participate in various public programs, further enriching the cultural landscape of Pittsburgh.
Join the Journey:
The collaboration between ALMA | LEWIS, The Frick Pittsburgh, and Addoley Dzegede is a celebration of art, culture, and inclusivity. Explore the creativity, immerse yourself in diverse perspectives, and become a part of a community that cherishes and nurtures the arts.
Photograph by Lyndon Barrois Jr.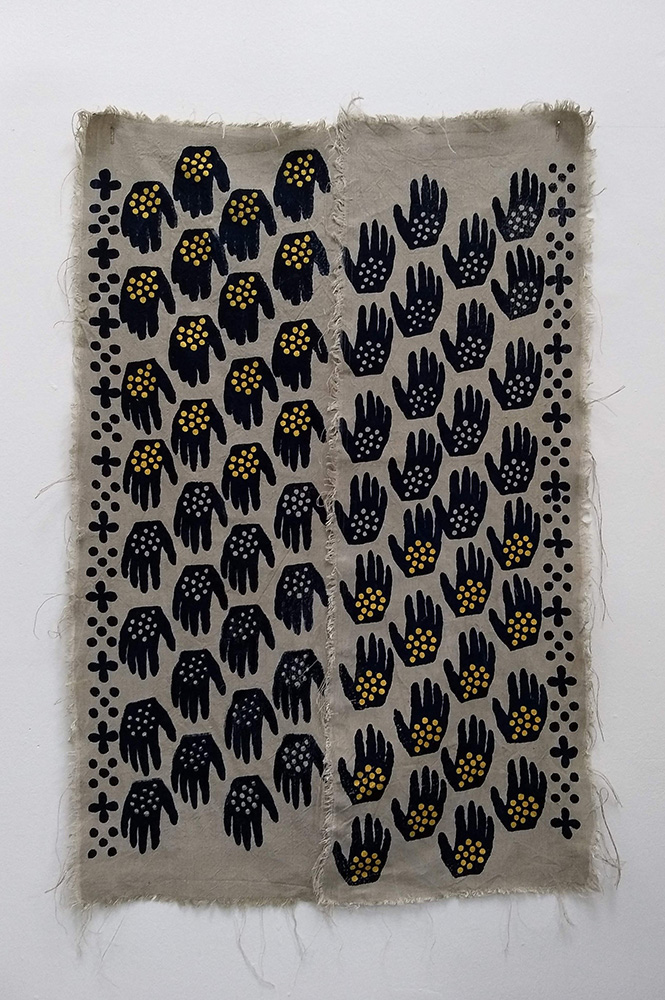 Addoley Dzegede, Give or Take, 2019, Screen printed reactive dye on linen, metallic gold paint, 122x81 cm (48x32 in)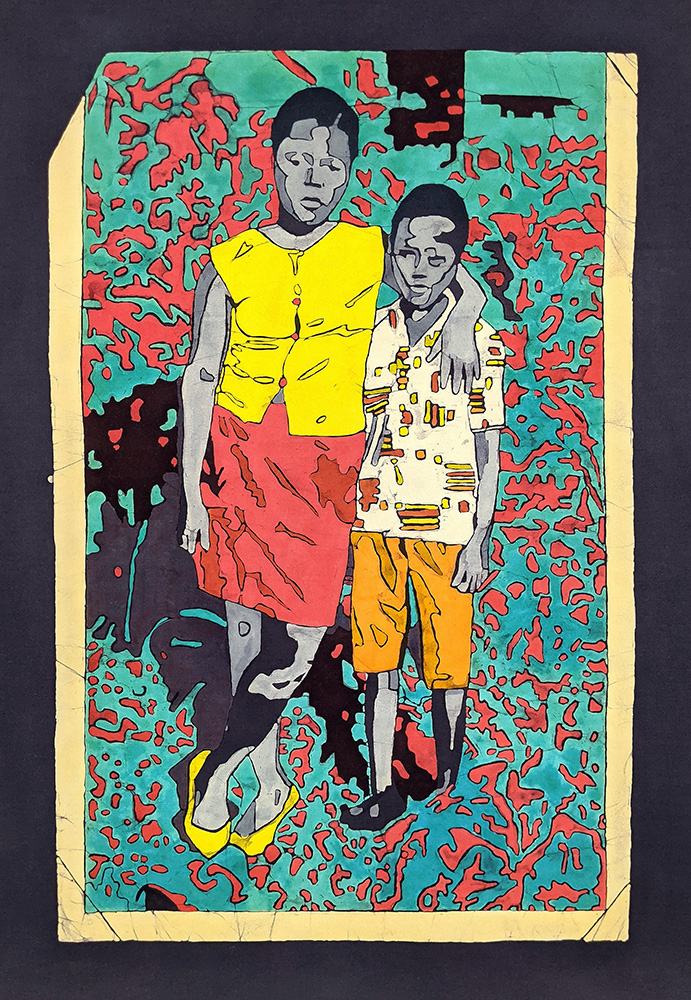 Addoley Dzegede, Grace and Antony, 2021 Reactive dye on cotton (batik and painted), 76 x 56 cm (30x22 in)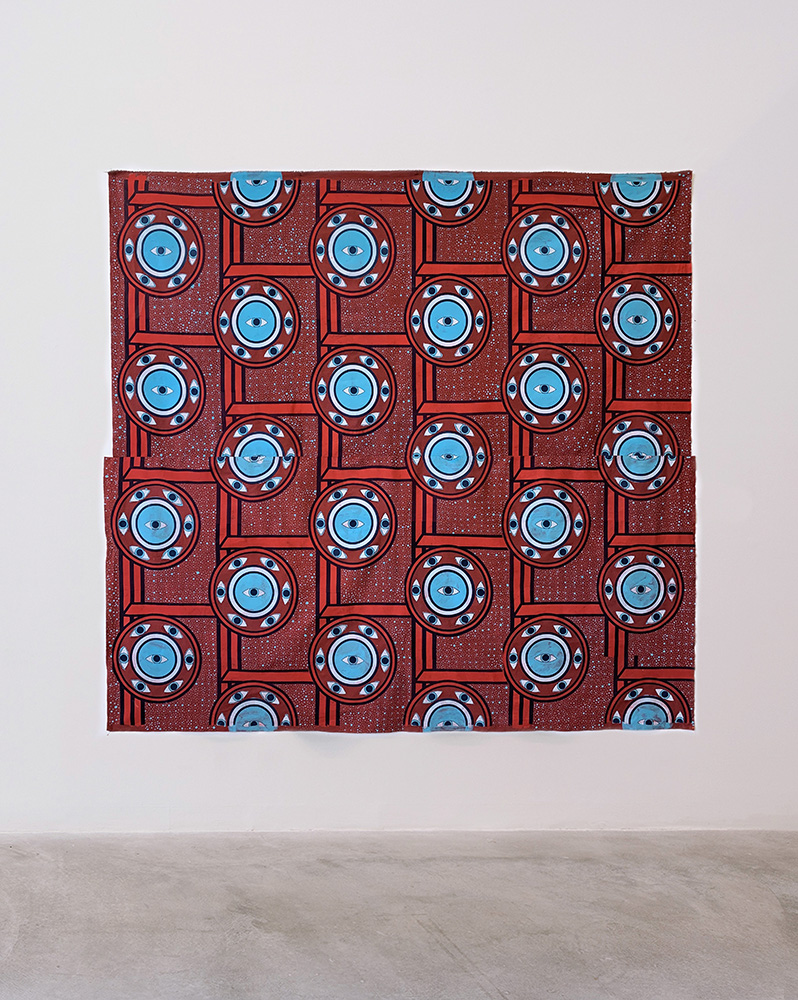 Addoley Dzegede, Surveillance, 2023, Batik and screen printed reactive dye on cotton, 152x160 cm (60x63 in)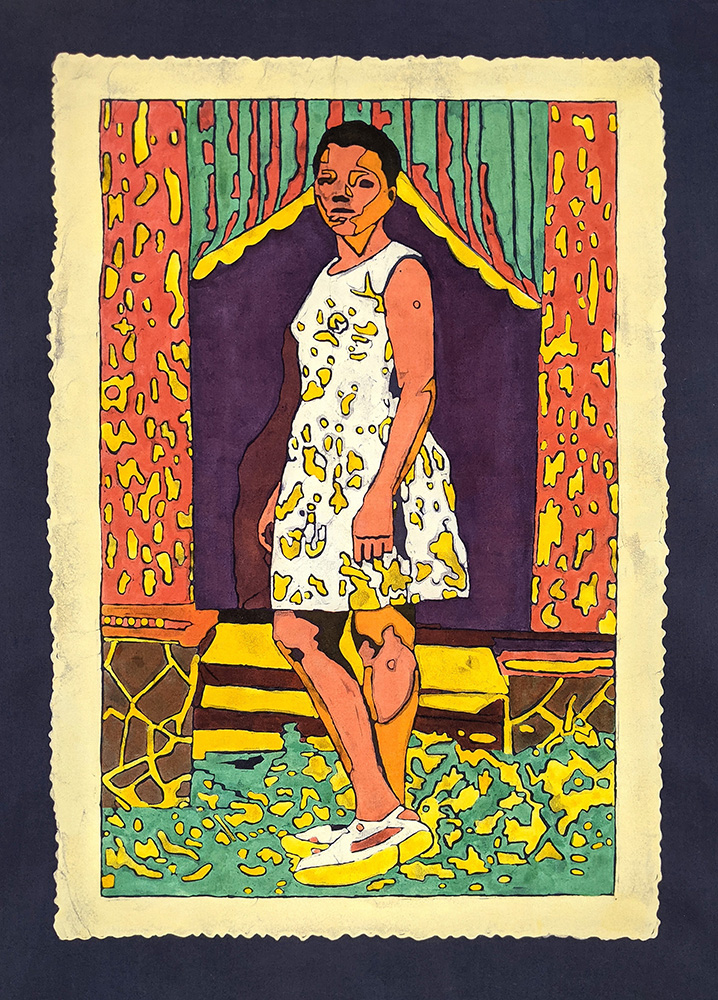 Addoley Dzegede, Center Stage, 2021, Reactive dye on cotton (batik and painted), 61x46 cm (24x18 in)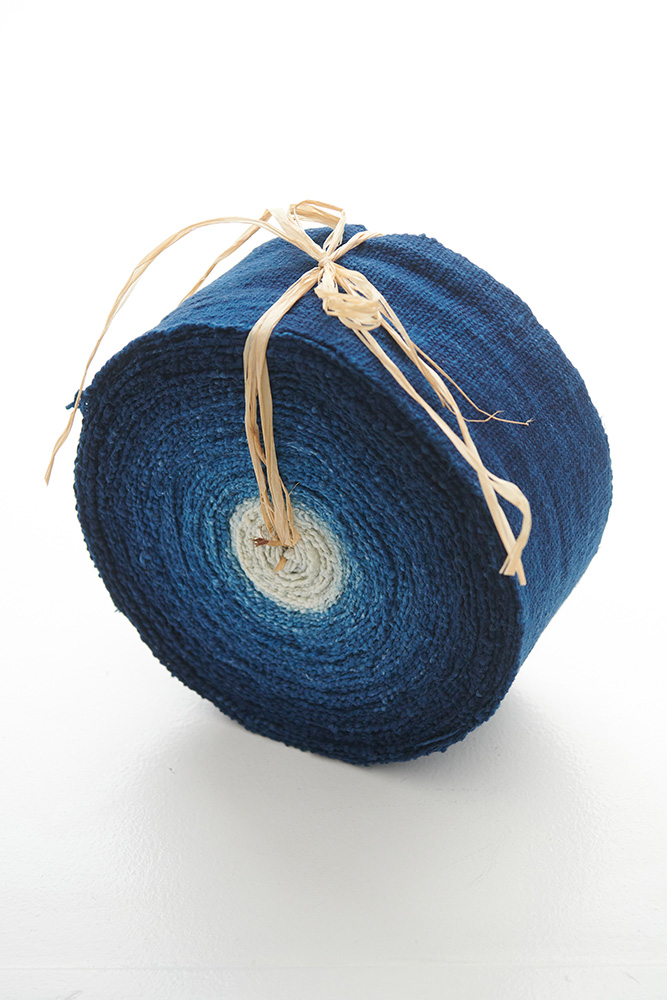 Addoley Dzegede, A Different Kind of Wealth, 2022, Handspun, strip-wooven cotton cloth from Burkina Faso, dyed with indigo, raffia, 23x11.5x23 cm (9x4.5x9 in)

ALMA | LEWIS (A | L) is an experimental, contemporary art platform for critical thinking, constructive dialogue, and creative expression dedicated to Black culture. Formerly incorporated as a not-for-profit organization in 2017, A | L established a physical space in the fall of 2021 in the East End of Pittsburgh.
Learn more at almalewis.org