Behind the Scenes—Installing Katharine Hepburn: Dressed for Stage & Screen
As the registrar and exhibitions manager, no time is more exciting than when we receive an exhibition and start to unpack. After months of planning, opening the shipping crates and seeing the objects in person—sometimes for the first time—is a thrill. Opening the costumes for the Katharine Hepburn exhibition has been no exception! It's always fun to share a look into the making of an exhibition with our readers. I hope you'll enjoy this peek behind the scenes!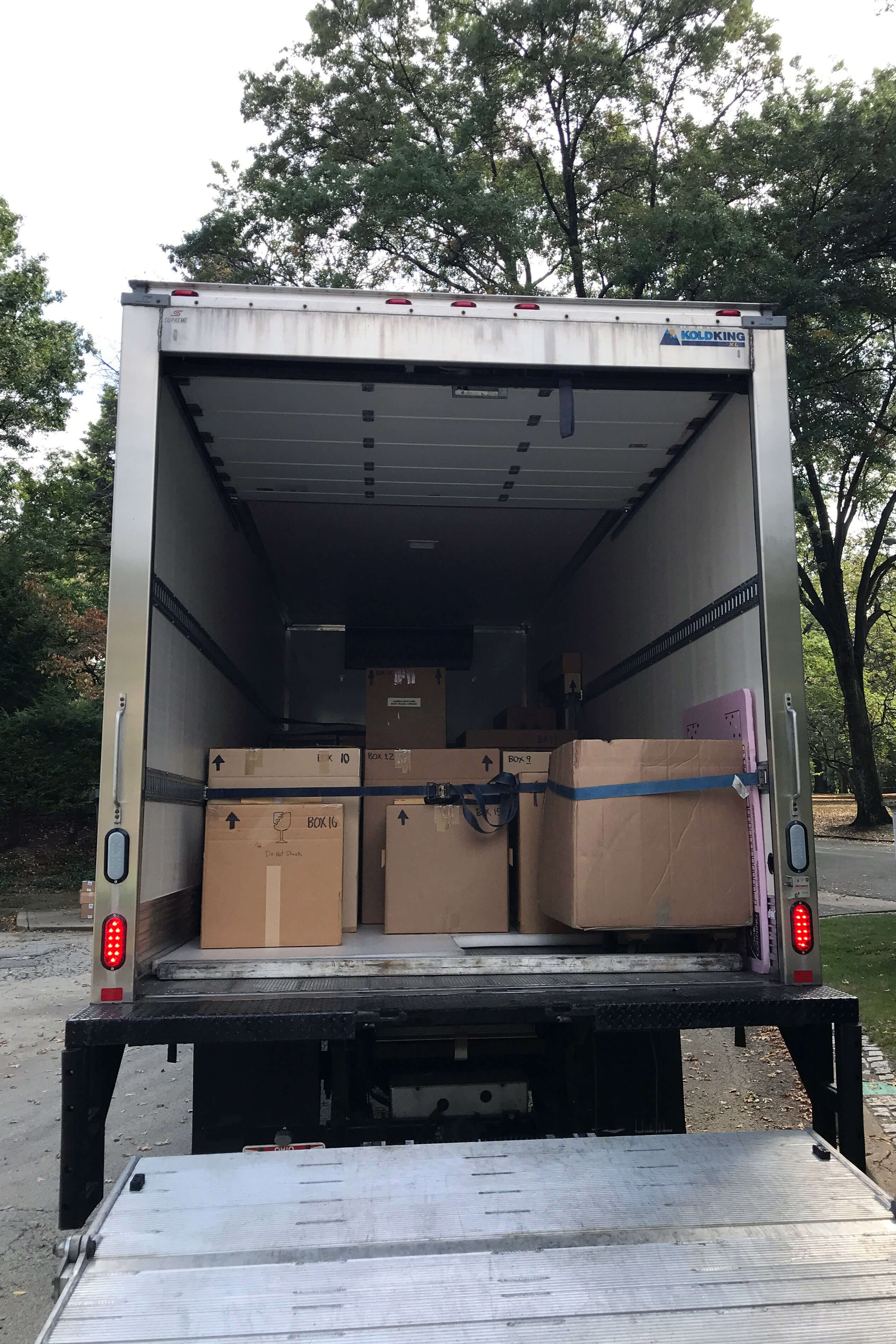 Katharine Hepburn's costumes arrive in Pittsburgh!
The exhibition arrived with costumes, mannequins, movie posters, and photos safely packed in a combination of crates and boxes.
We stored the exhibition for a few days before we began unpacking. First: the photographs, posters, and lobby cards—checking their condition, and then arranging them in the galleries where they would be hung.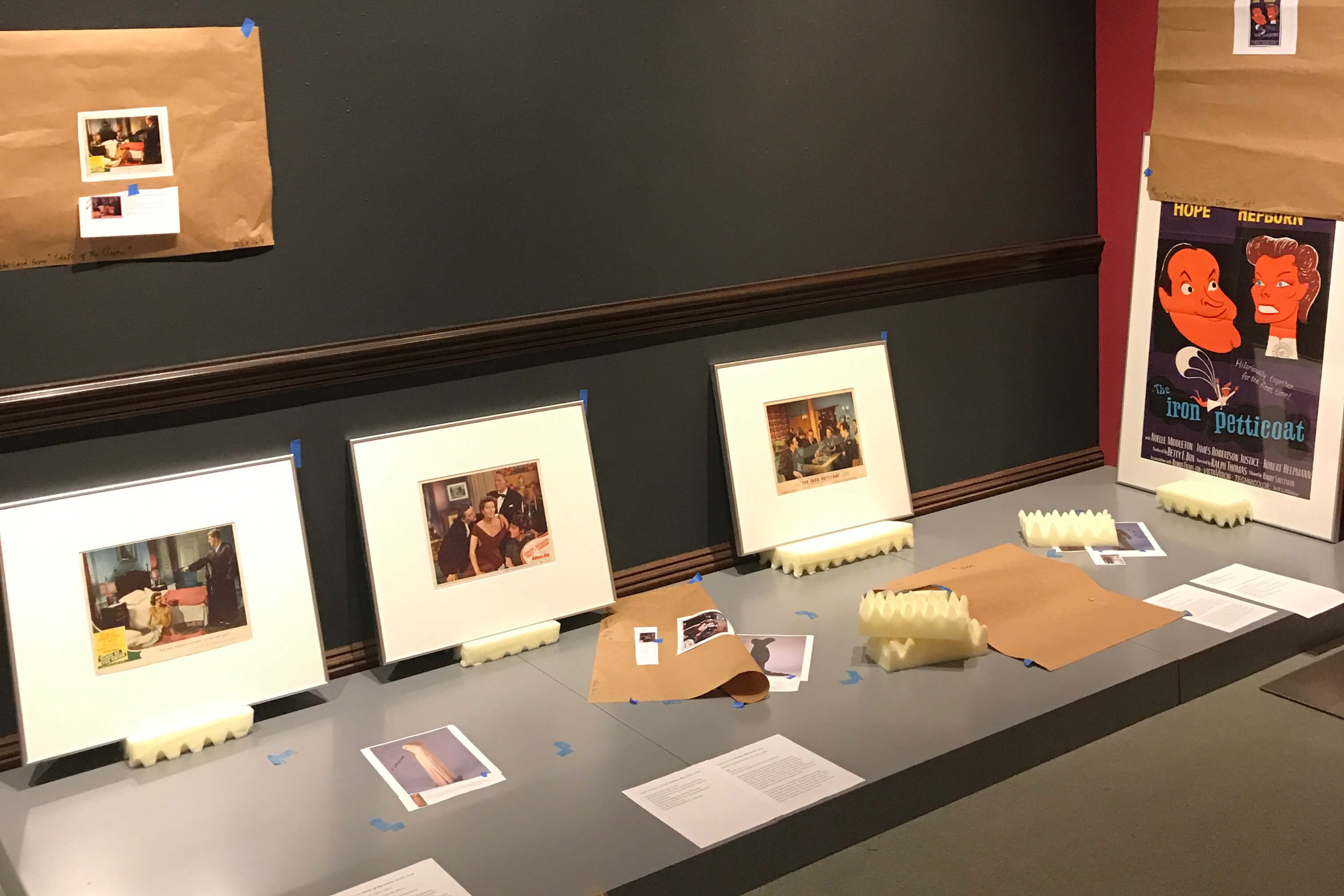 Lobby cards prepped for hanging.
All of the costumes were packed flat in archival boxes, and we were excited to spend the next week working with Sara Hume, Curator of the Kent State University Museum and a dress historian, unpacking the boxes and dressing the mannequins.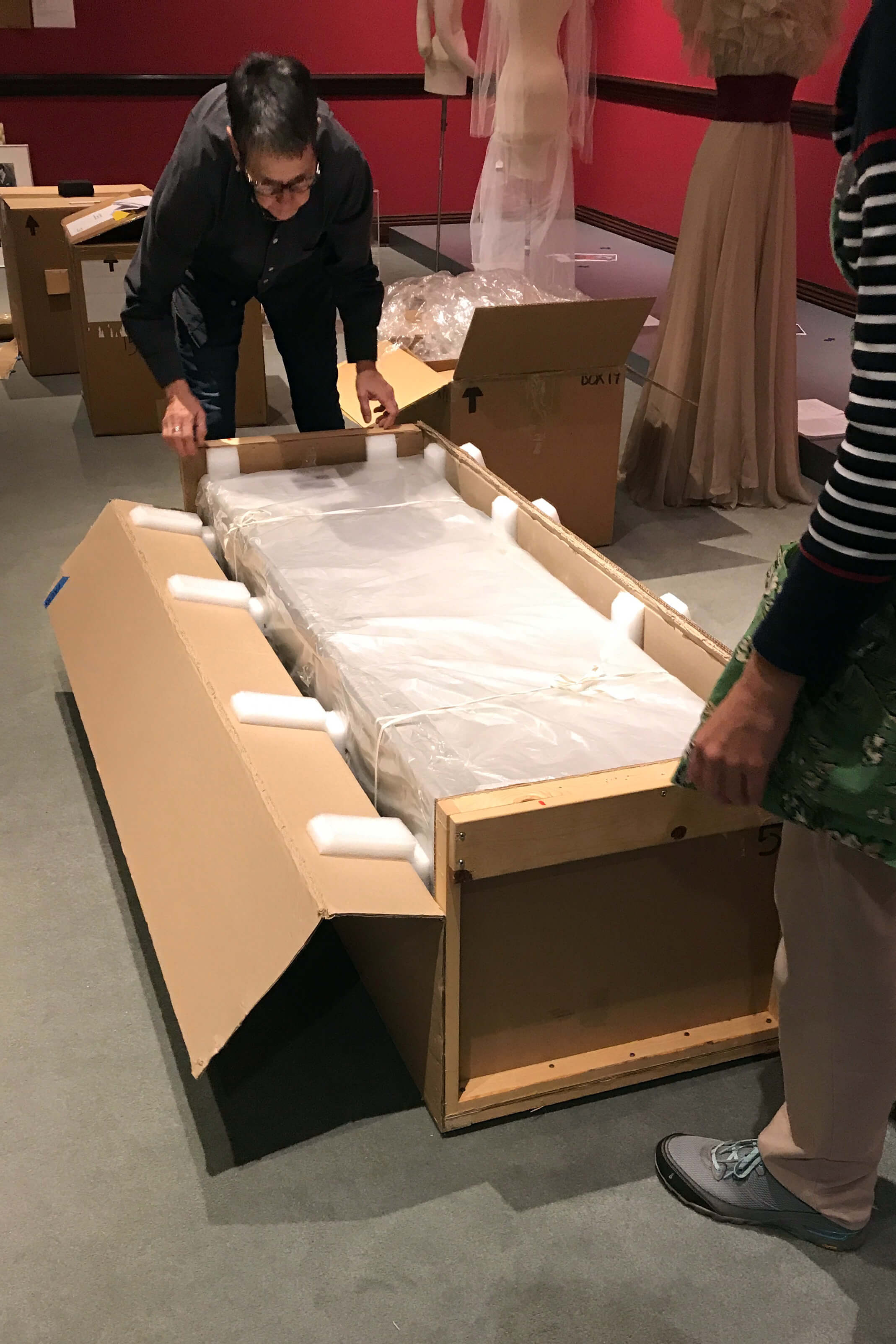 Unpacking costume boxes.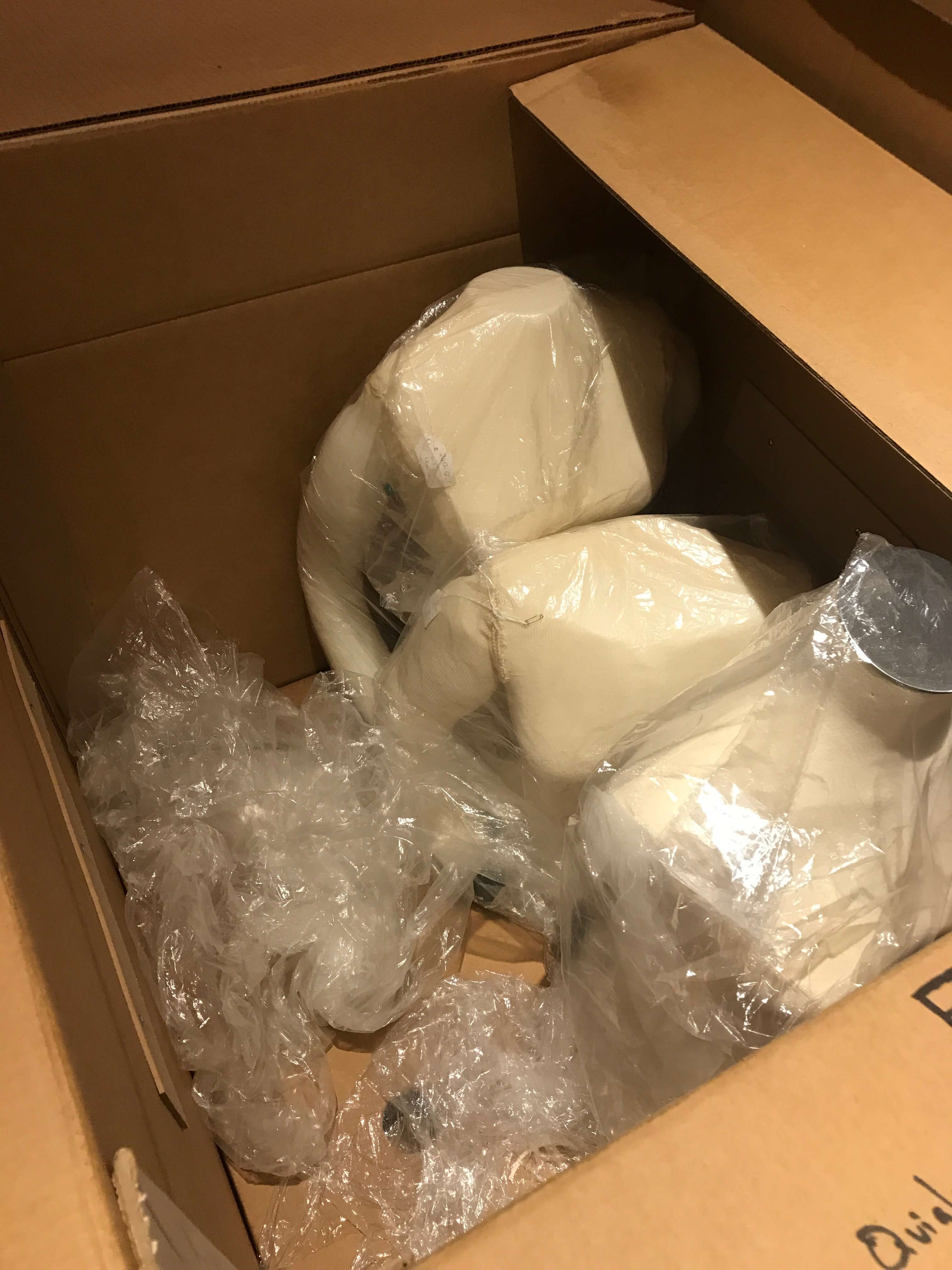 Unpacking boxed mannequins.
All the mannequins! Each form came pre-fitted and padded with archival materials to custom fit it's corresponding costume.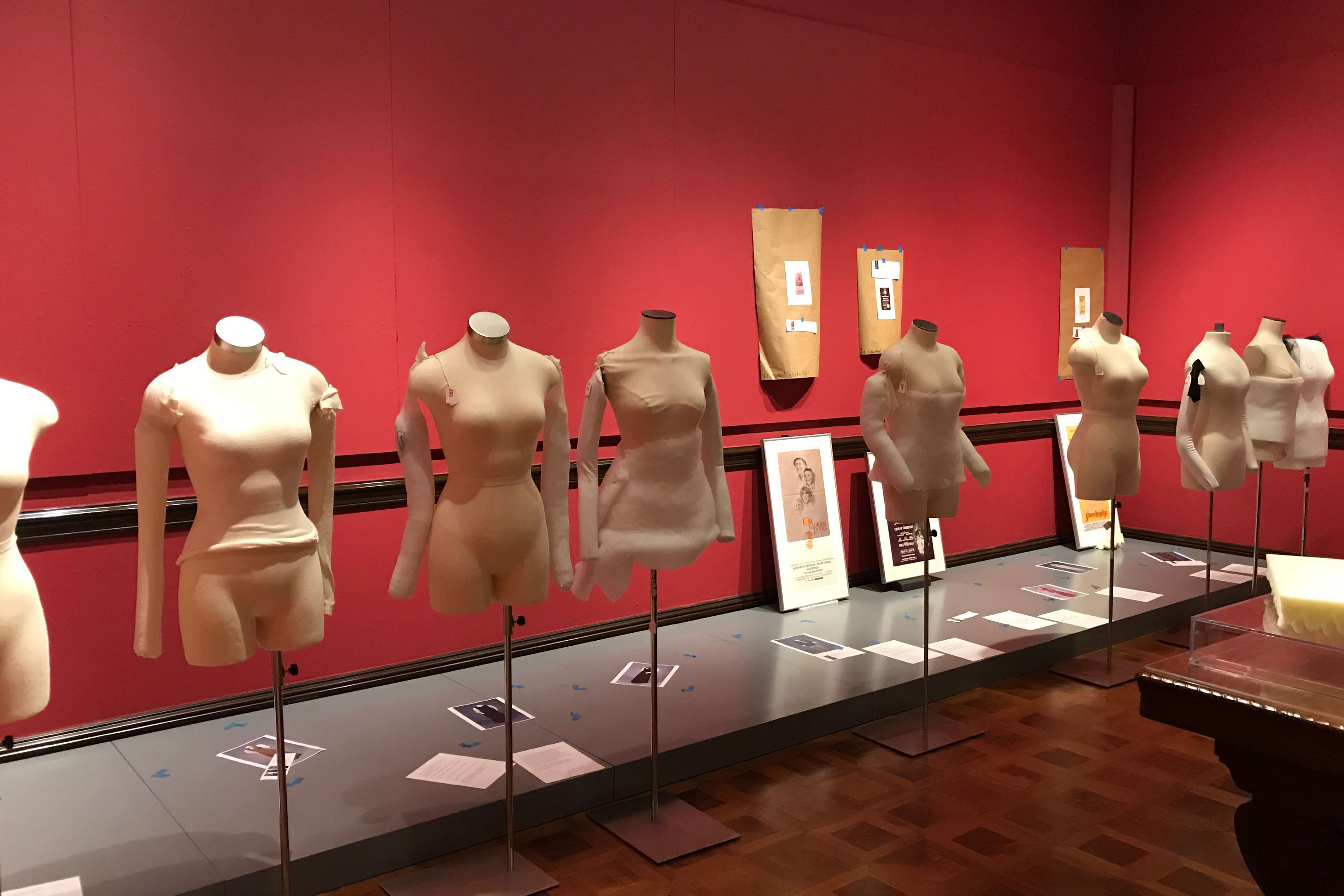 Custom padded mannequins ready to be dressed.
The pre-padded mannequins make dressing a smooth process, but it is still a multi-layered one. Here, Sara Hume and art handler Briget Shields work together to install the pink wedding dress from 1939 stage production of
The Philadelphia Story
. An installation under skirt and one of Katharine Hepburn's slips go under the delicate 1930s dress to provide shape and support to the fabric.

Katharine Hepburn's early costumes were often designed with belts and corseted waists to highlight her narrow waist (I have read measurements as small as 18 inches).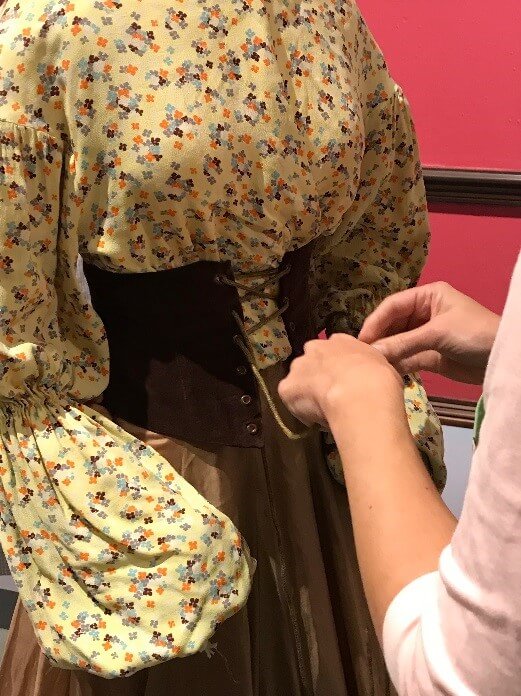 Sara Hume laces the corset on a costume from The Little Minister.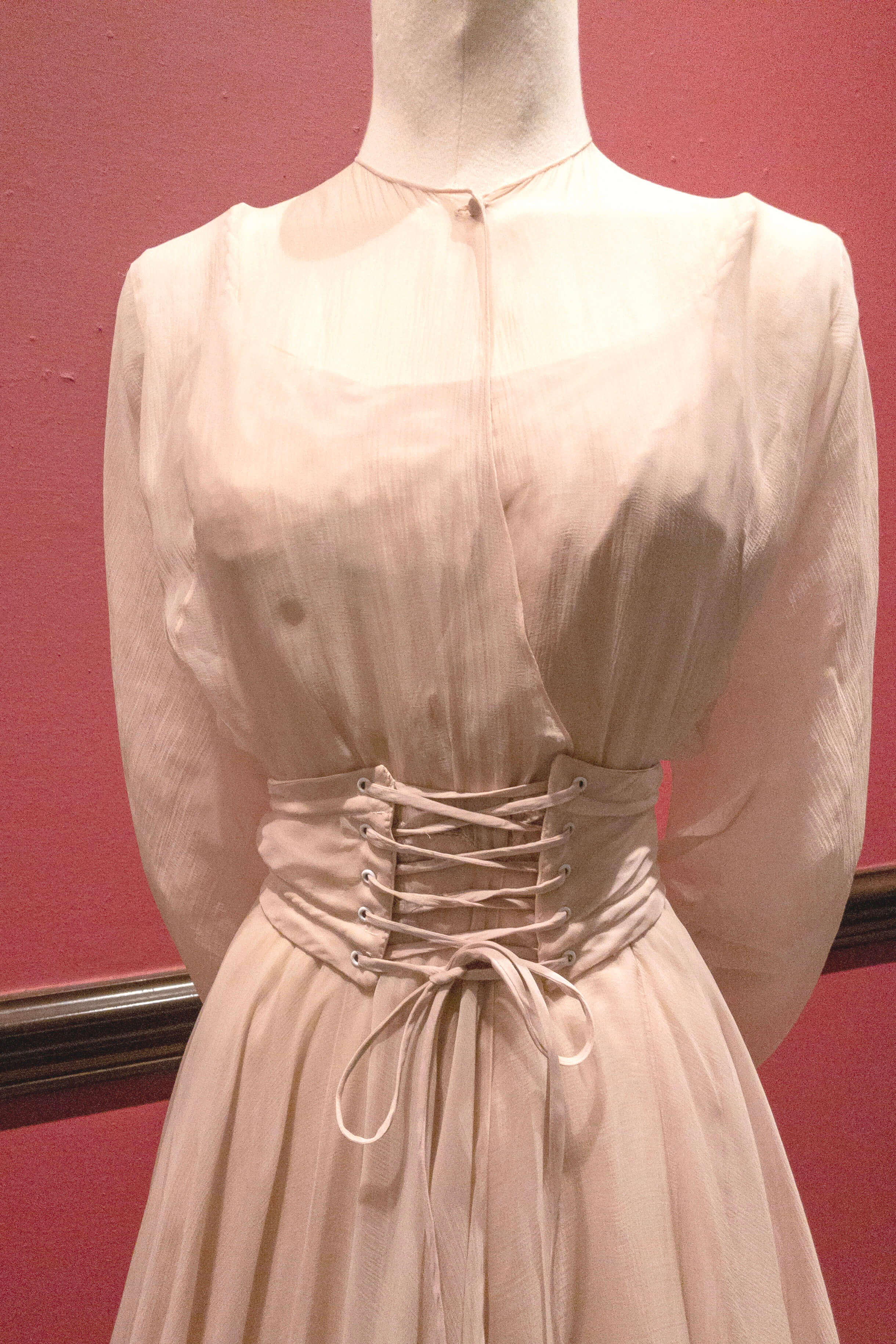 Waist detail: costume from The Philadelphia Story.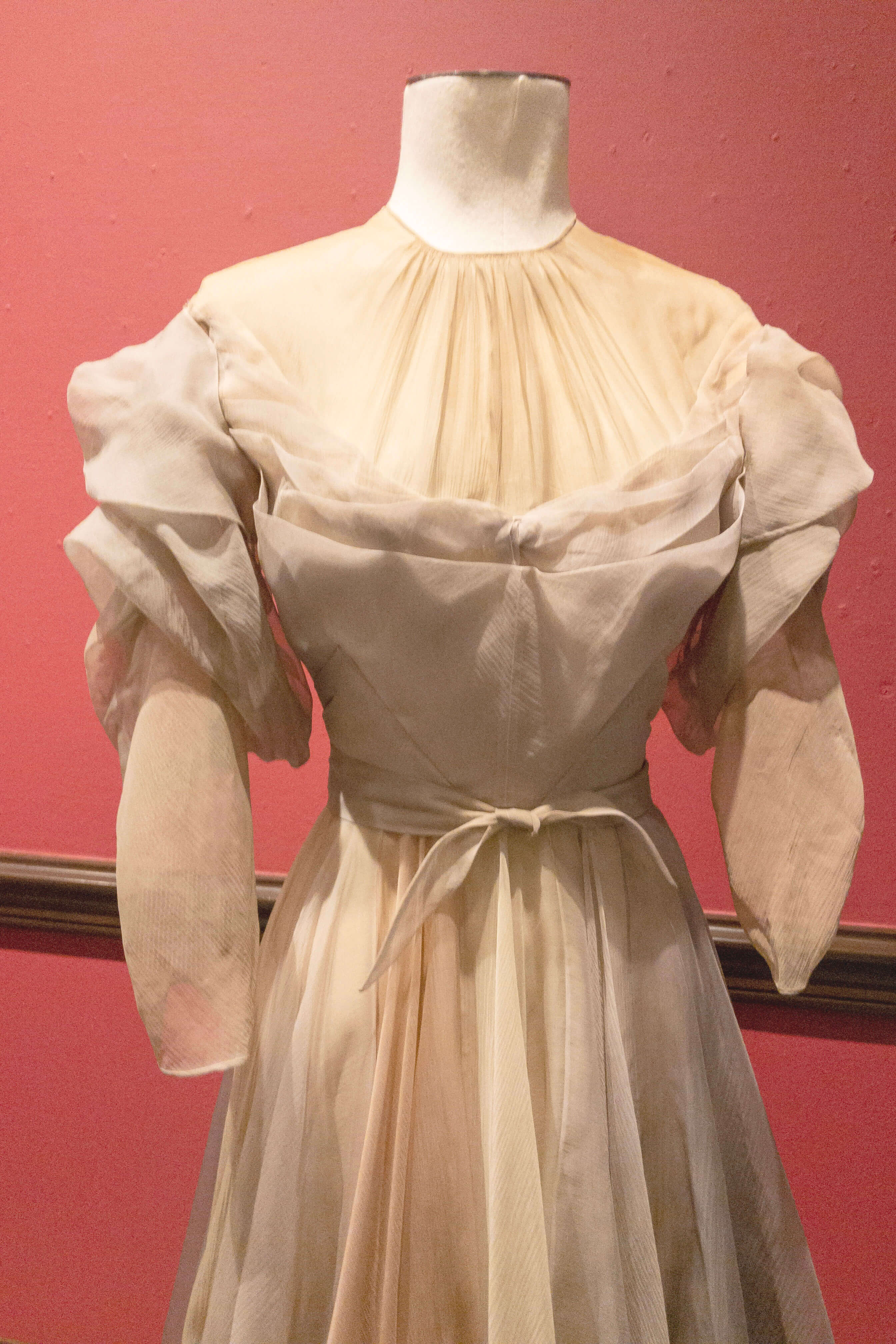 Waist detail: costume from Without Love.
This dress form was specially-made for the costume from Adam's Rib, because it was too difficult to find a form that the dress would fit snugly—the waist measures 21 ½ inches.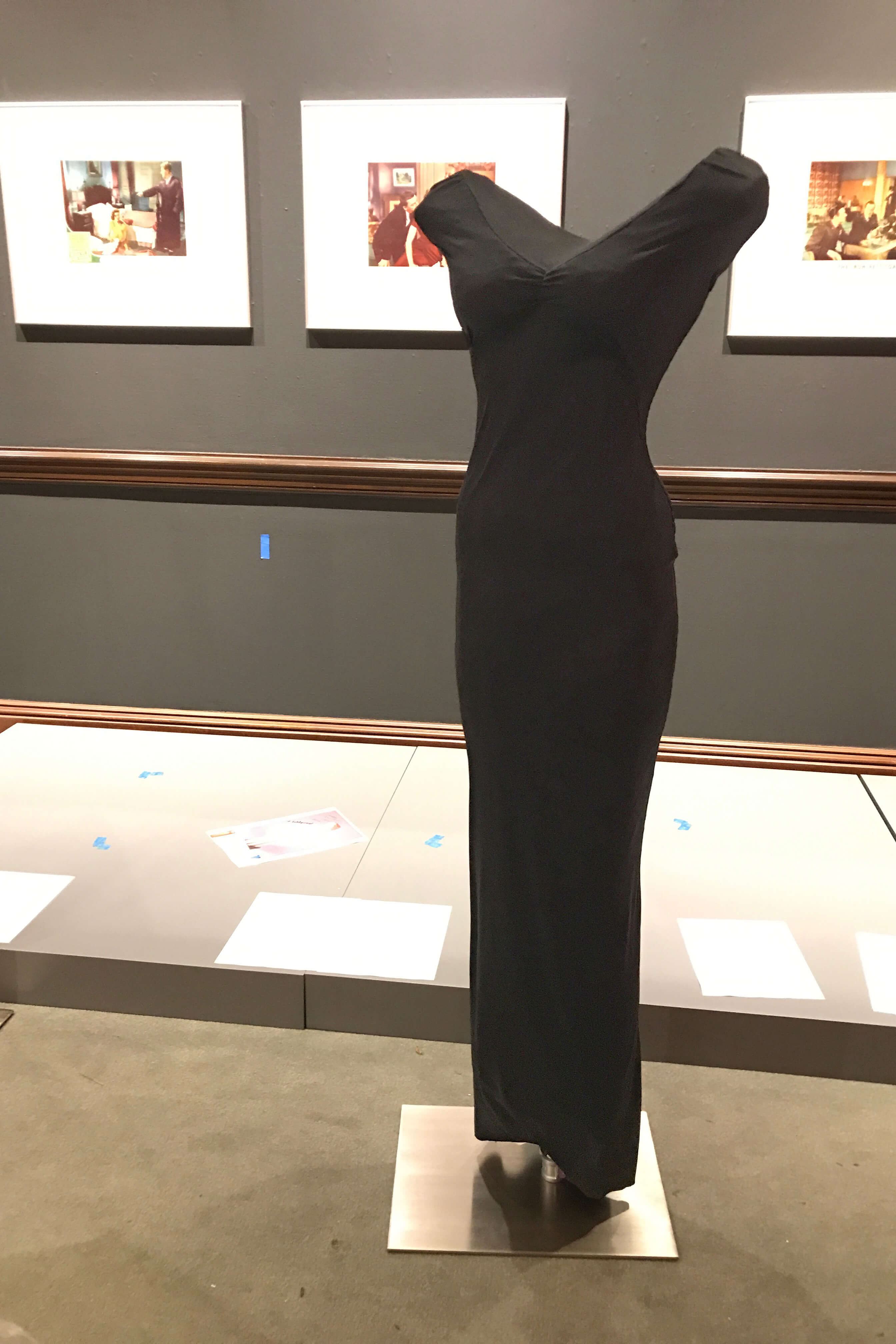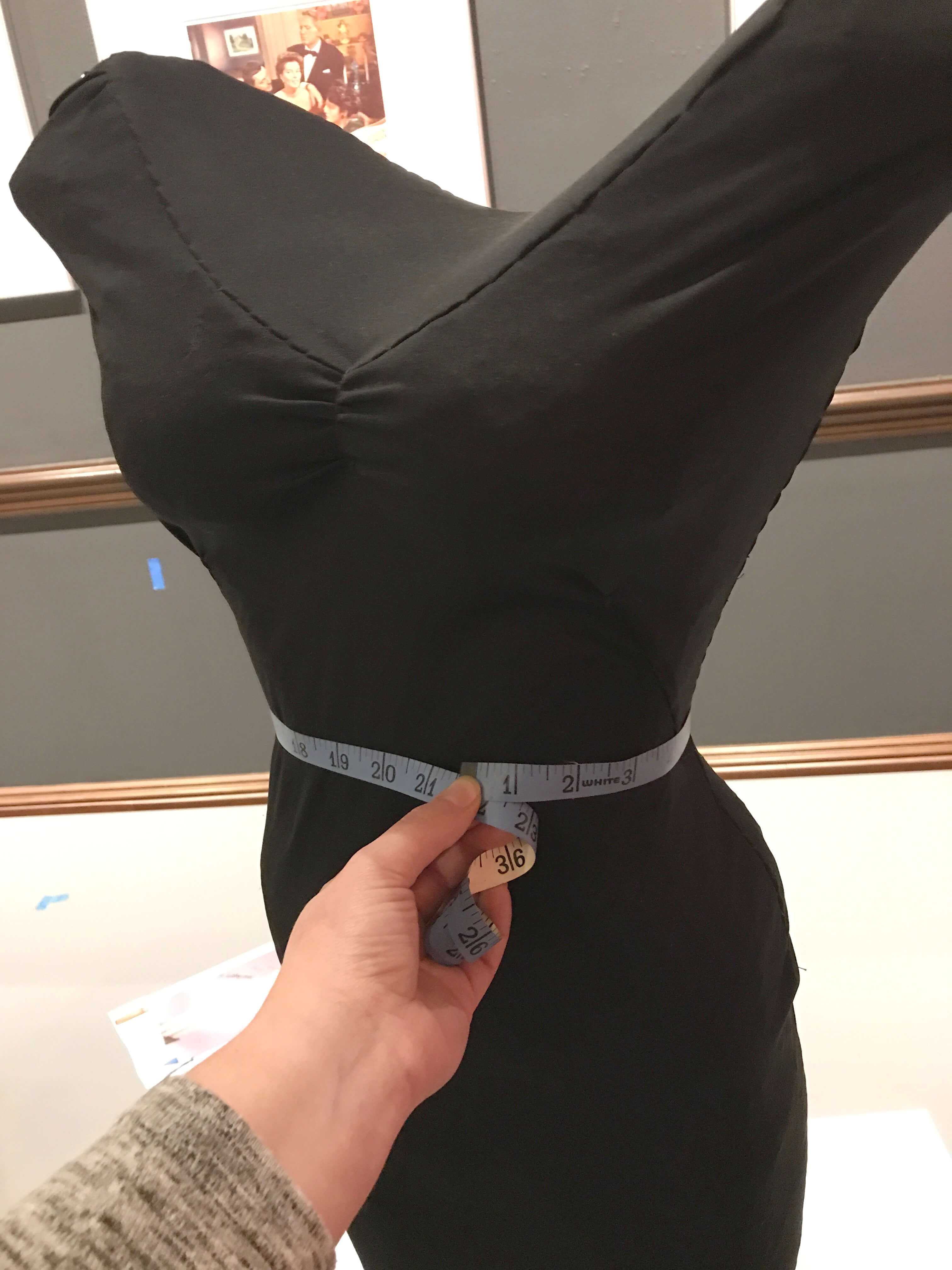 On and off screen, Hepburn was known for wearing pants (quite radical early in her career), preferring them because they were practical and comfortable. Her persistence in wearing them has had a lasting impact on women's fashion (thank Kate for your favorite jeans!), and the exhibition pays tribute to her love of pants with this fun display.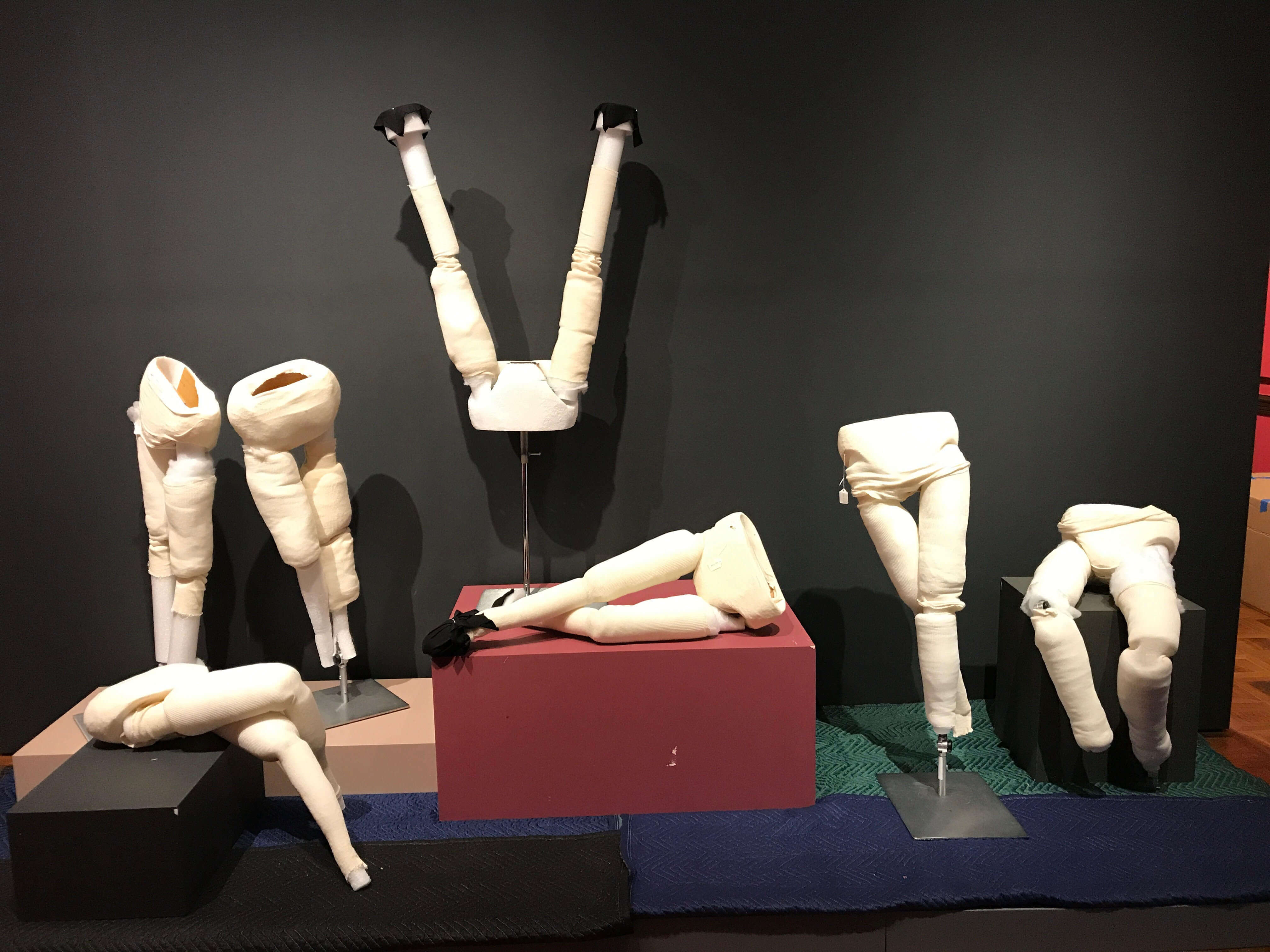 Half mannequins set before dressing.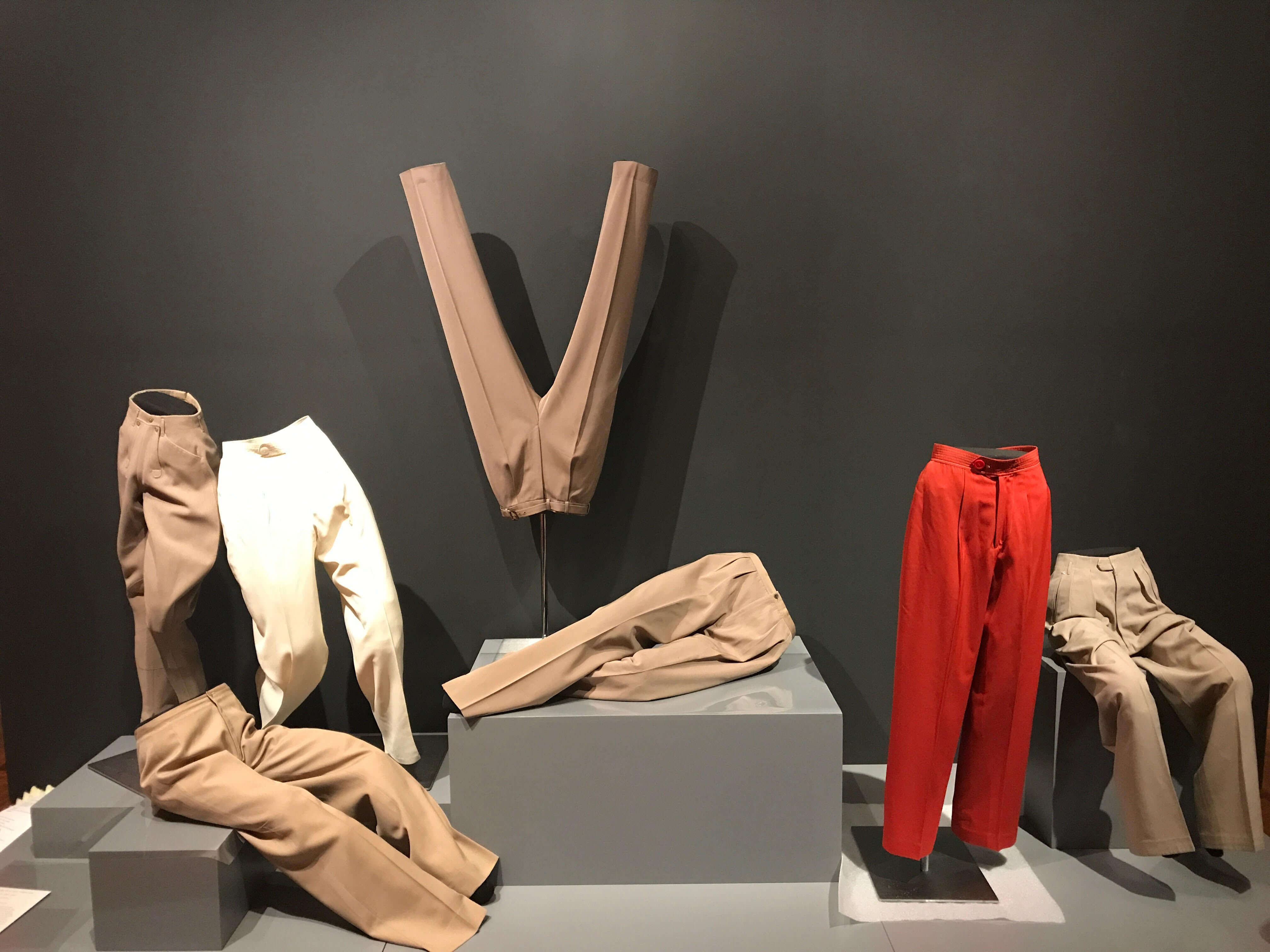 Pants!
Thanks for joining me for a quick look behind the scenes! I hope you are as excited as we are about
Katharine Hepburn: Dressed for Stage & Screen
, on view at The Frick Art Museum October 19, 2019–January 12, 2020. Purchase exhibition tickets
here
.