Helen Clay Frick and WWI
In 1917, when the United States entered World War I, Helen Clay Frick created a Red Cross unit and set sail for France.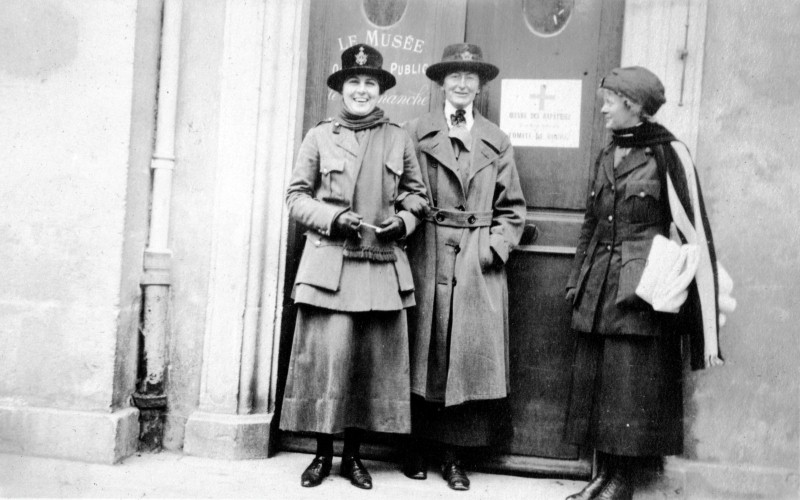 Helen Clay Frick (at right) and Red Cross volunteers in Bourg-en-Bresse, France, 1918
Upon her arrival in Paris in December she went to work immediately wrapping 150,000 Christmas packages being sent to soldiers at the front. After Christmas she and the four other women in her unit began working to repatriate the huge swell of Belgian refugees located in 72 towns throughout France.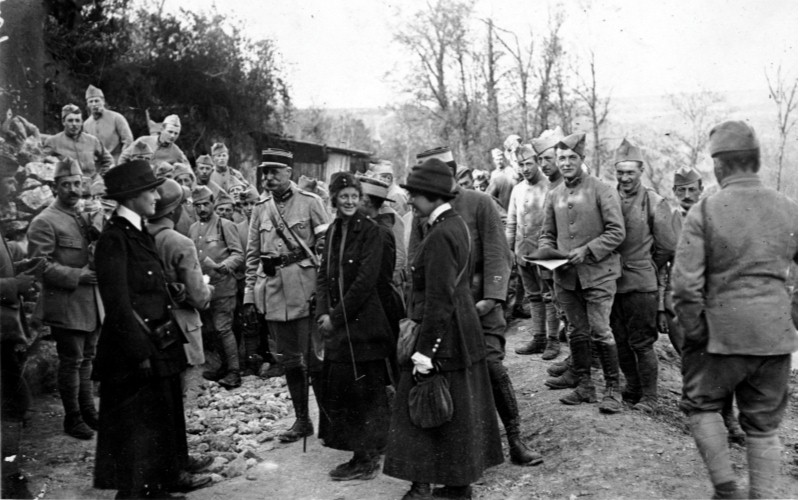 Helen Clay Frick (center; facing camera) and fellow Red Cross volunteers visiting a battlefield in France, 1918
After seven months in France, she returned to the United States. Her first-hand experiences witnessing the destruction in Europe during the war were part of the impetus for her formation of the Frick Art Reference Library in New York as a way of attempting to create photographic records of artworks and cultural treasures.
When the war ended in November 1918, Helen, still working for the Red Cross, was in charge of creating a department store/thrift shop in New York City to raise money for the benefit of wounded soldiers recovering in American Hospitals. In contrast to typical "thrift" stores, this shop also sold expensive items, including Cartier jewelry, and even a pair of paintings commissioned from the artist George Bellows (1882–1925).
The store, called Pandora's Box, was intended to be a short-term venture and to profit from the Christmas season. Pandora's Box remained open about seven months and ended up raising over $50,000.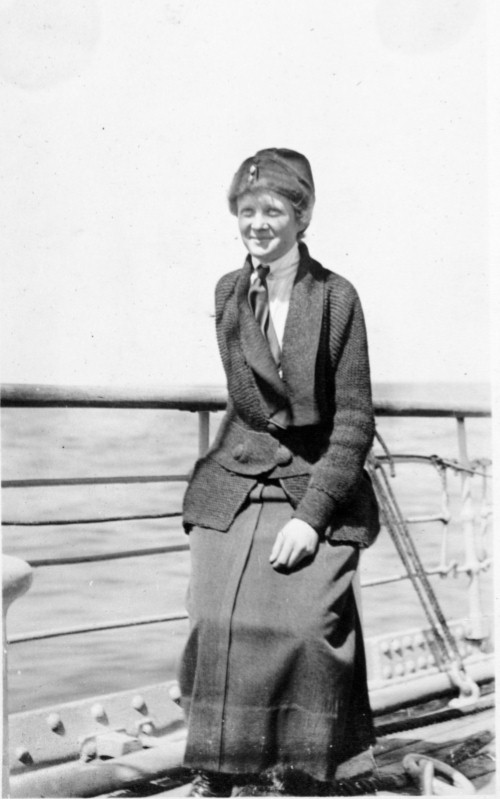 Helen Clay Frick aboard a ship during her Red Cross service, 1918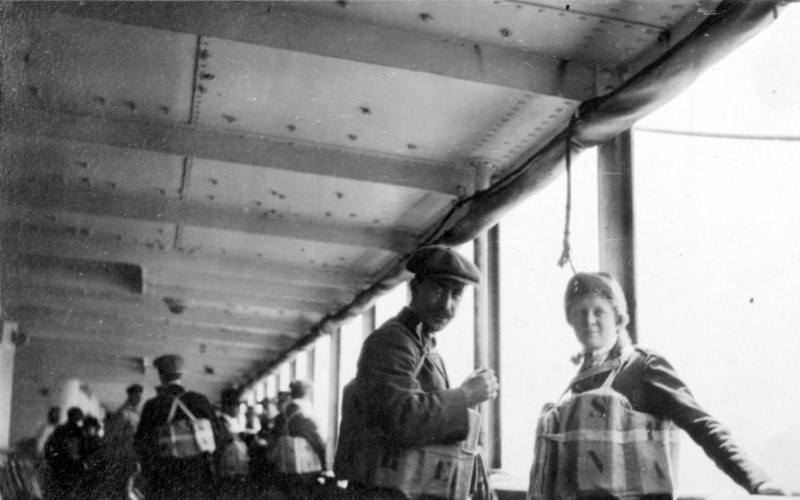 Helen Clay Frick, with unidentified companion,during her Red Cross service, 1918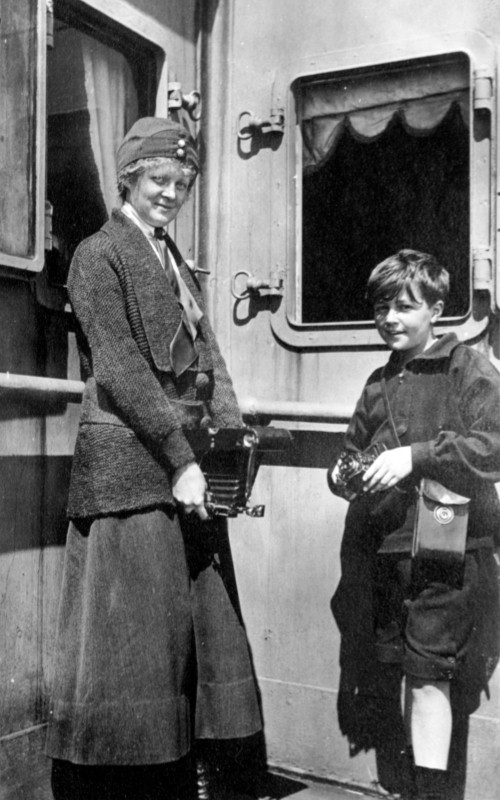 Helen Clay Frick with a young fellow photographer, 1918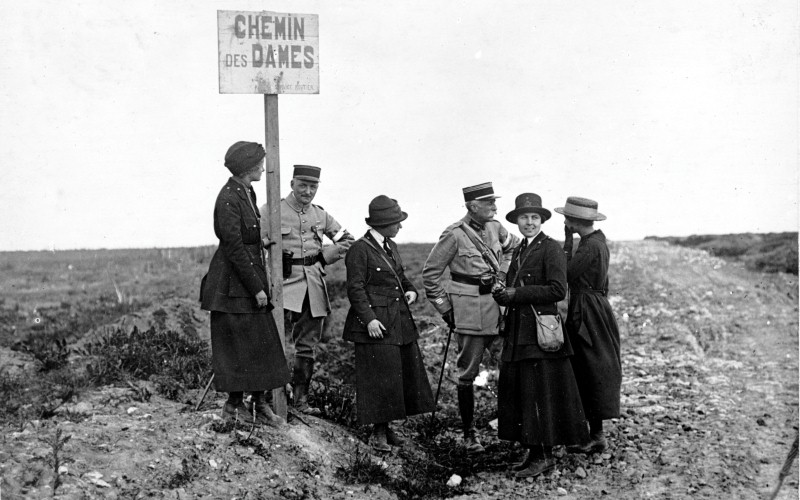 Helen Clay Frick (far left) and fellow Red Cross volunteers visiting a battlefield in France, 1918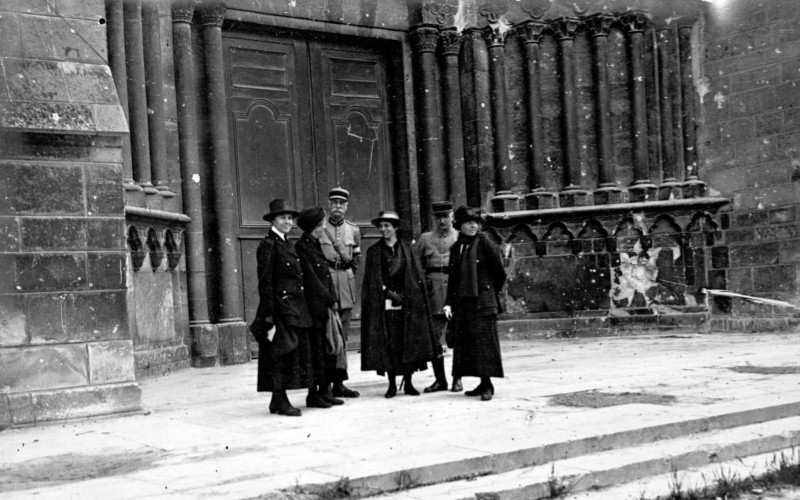 Helen Clay Frick (second from left) and fellow Red Cross volunteers visiting an unidentified church in France, 1918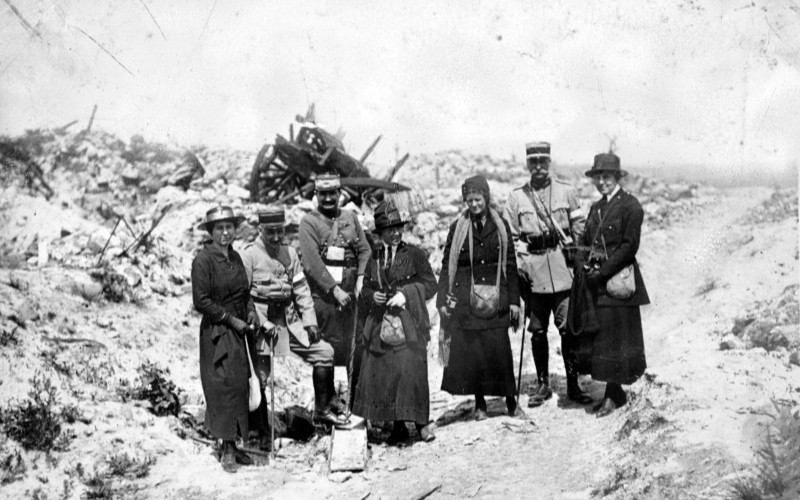 Helen Clay Frick (third from right) and fellow Red Cross volunteers visiting a battlefield in France, 1918

Images Courtesy The Frick Collection/Frick Art Reference Library Archives