The Story Behind The Frick Reflects: Looking Back, Moving Forward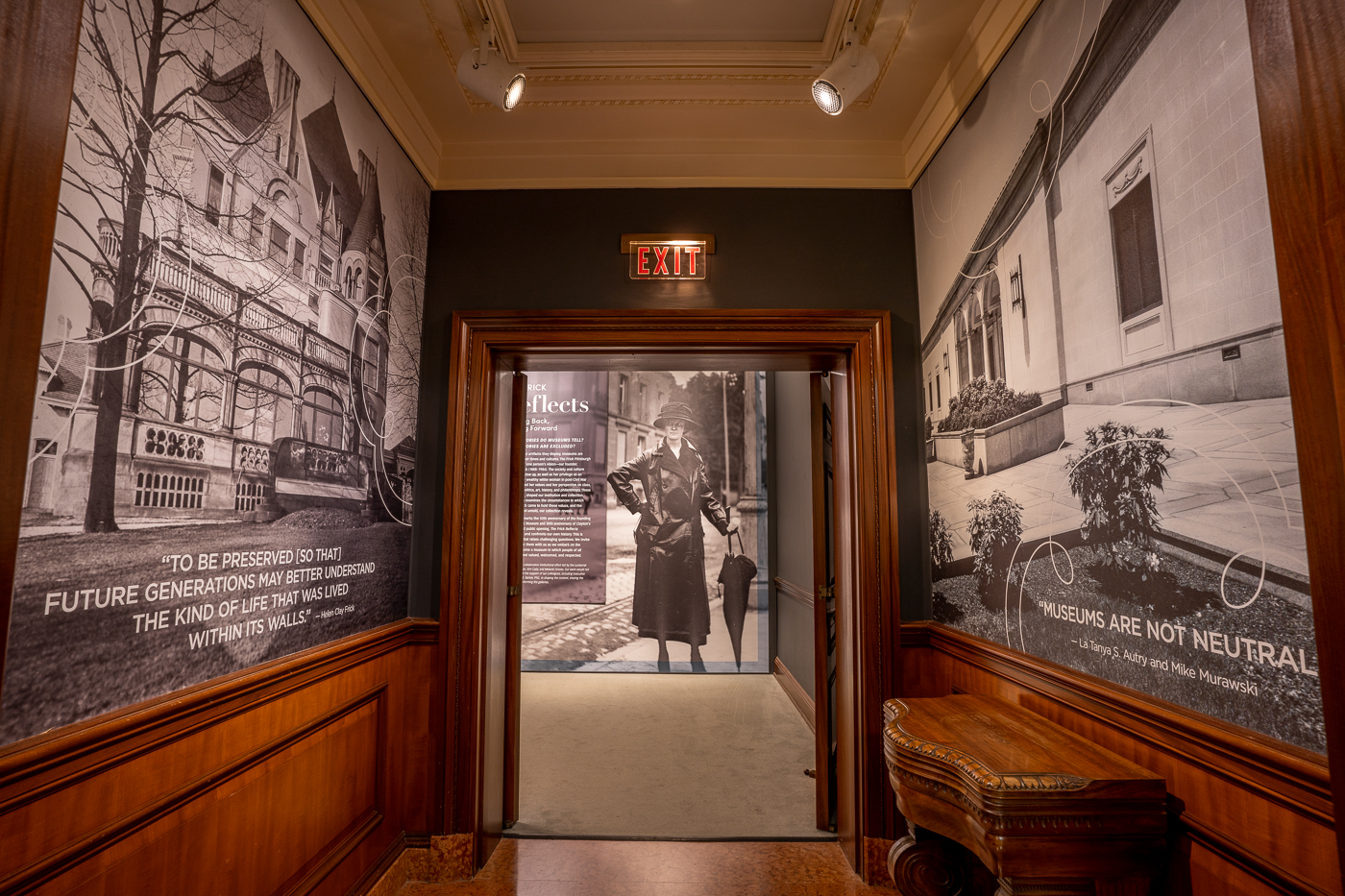 Entrance to The Frick Reflects exhibition at The Frick Art Museum.
Looking back, in many ways,
The Frick Reflects
is an exhibition that could only have happened in 2020. A year that marked the 50th anniversary of The Frick Art Museum and the 30th anniversary of the opening of Clayton to the public, a year that brought us a life-altering pandemic and the largest social uprising since the civil rights movement of the 1960s, and a year that is thankfully behind us. Back in March, the Frick closed our doors in an effort to protect the health and wellbeing of our community; in May, we mourned the killing of George Floyd, which sparked worldwide protests and civil activism. At the intersection of our anniversaries, Covid-19, and the reinvigorated fight for Black lives, we found ourselves with empty galleries and an opportunity to respond with a different kind of exhibition. One that pulls back the curtain on the Frick, our collection, and the Frick family legacy, and poses questions about the relevance of our institution in our community and about the role that museums play in systems of power and of privilege.
The exhibition tells the origin story of our institution, with our founder and benefactress Helen Clay Frick at its center. In one section we ask how Helen's early experiences as a young girl born into extraordinary privilege shaped her values, and how those values remain apparent in the museum's collection today. For example: what do the Frick children's books and toys communicate about Gilded Age views of gender and race?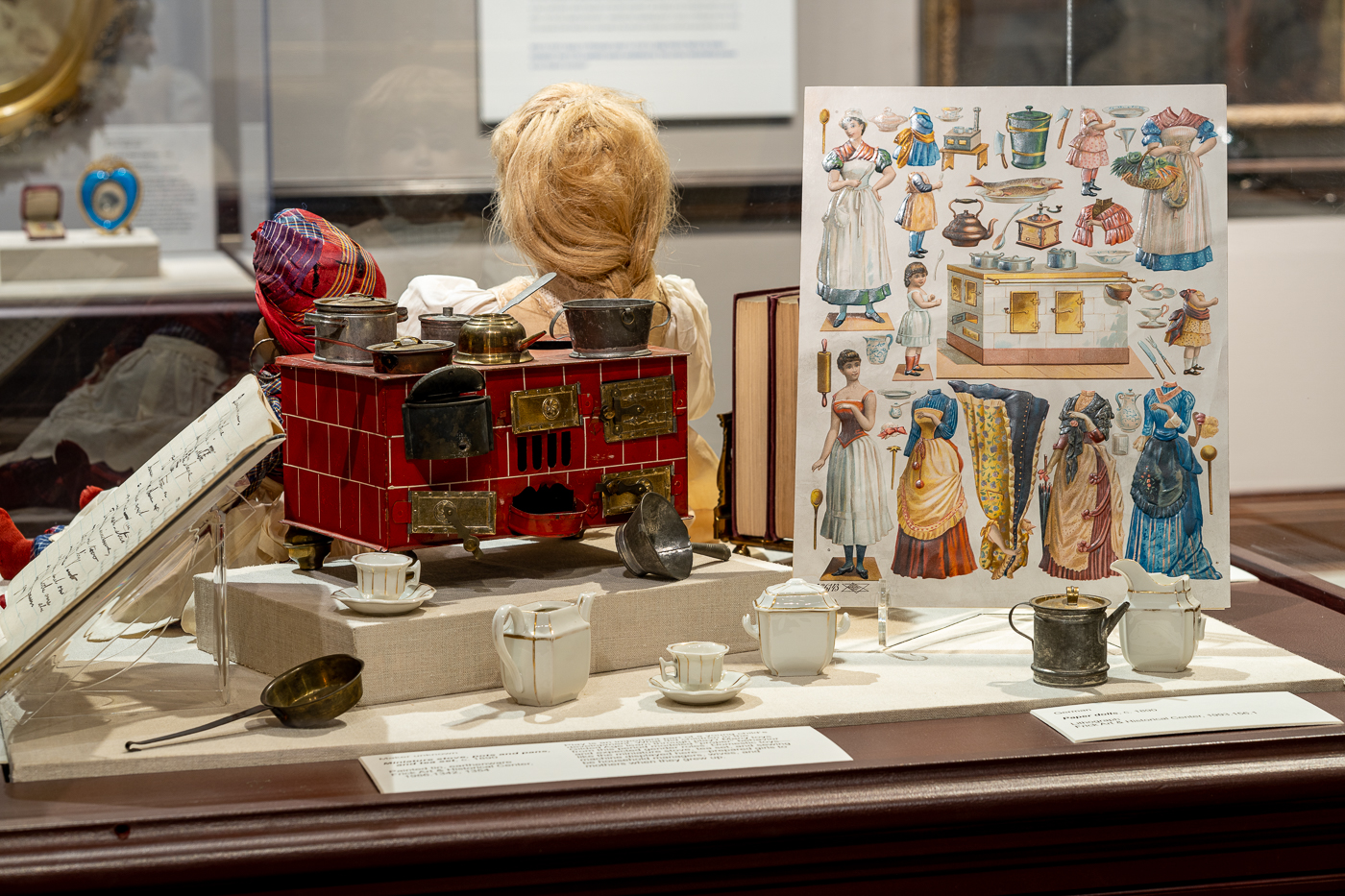 Helen Clay Frick's toys on display.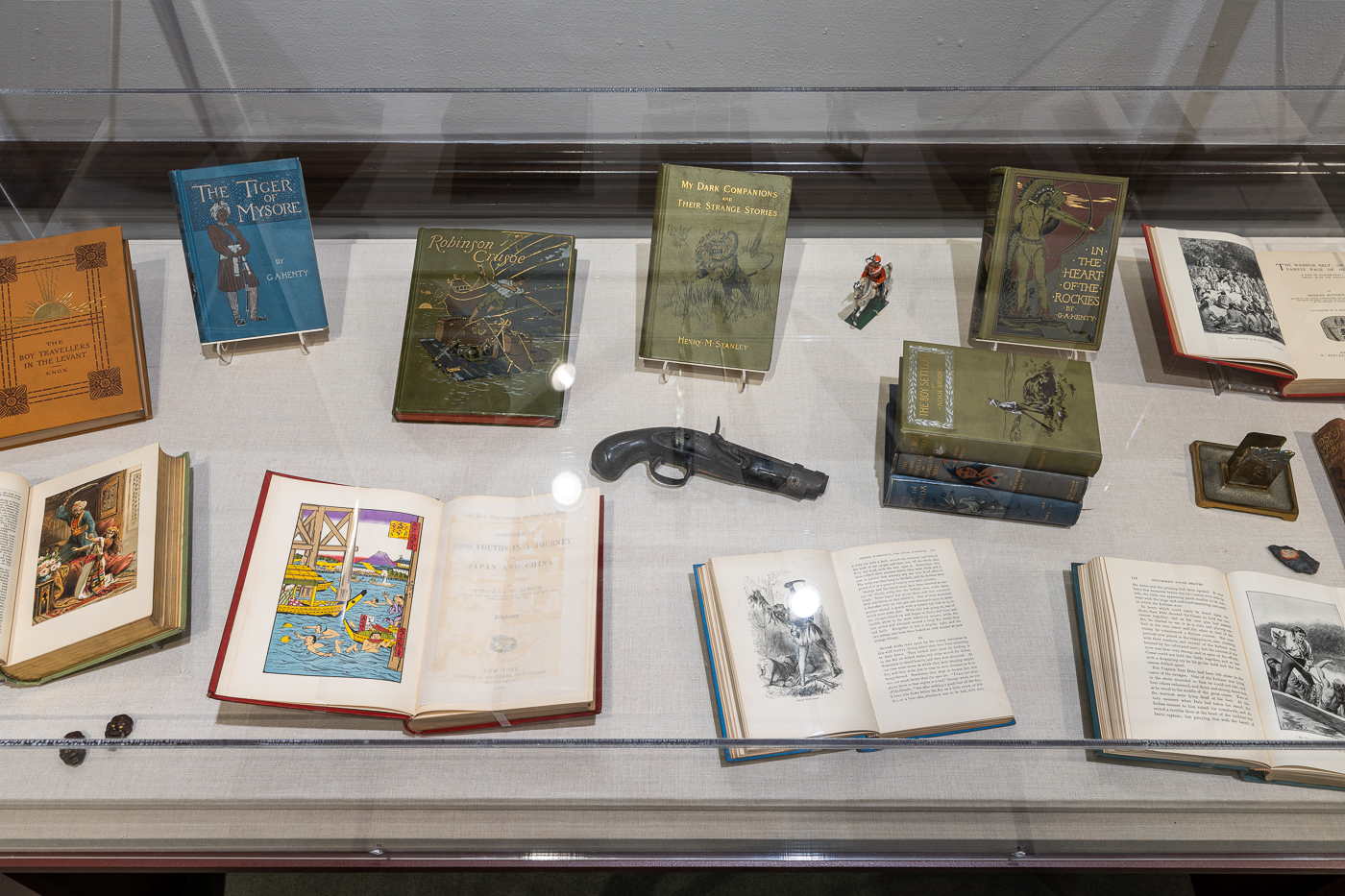 Childs Frick's books, handgun, and toy soldier on horse on display.
Another section focuses on how Henry Clay Frick acquired so much wealth in the steel industry, and at what cost. Here we used contradictions within the collection to acknowledge Frick's role in the Homestead Strike, and to ask questions like, "What were the lasting effects of Frick's business practices?" and "Who has the power to shape policy and culture?"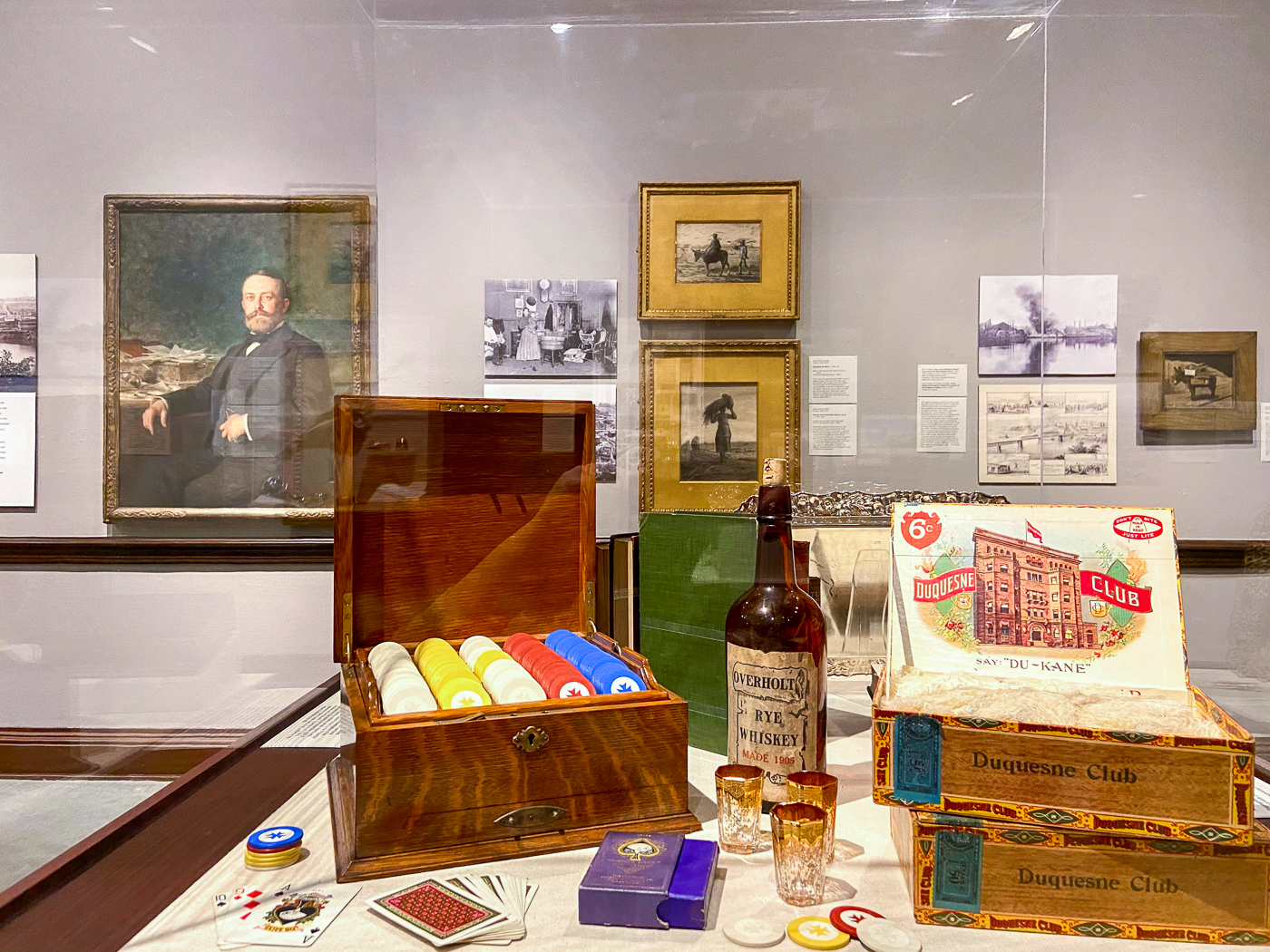 Henry Clay Frick's cards, poker chips, cigar boxes, and whiskey glasses on display.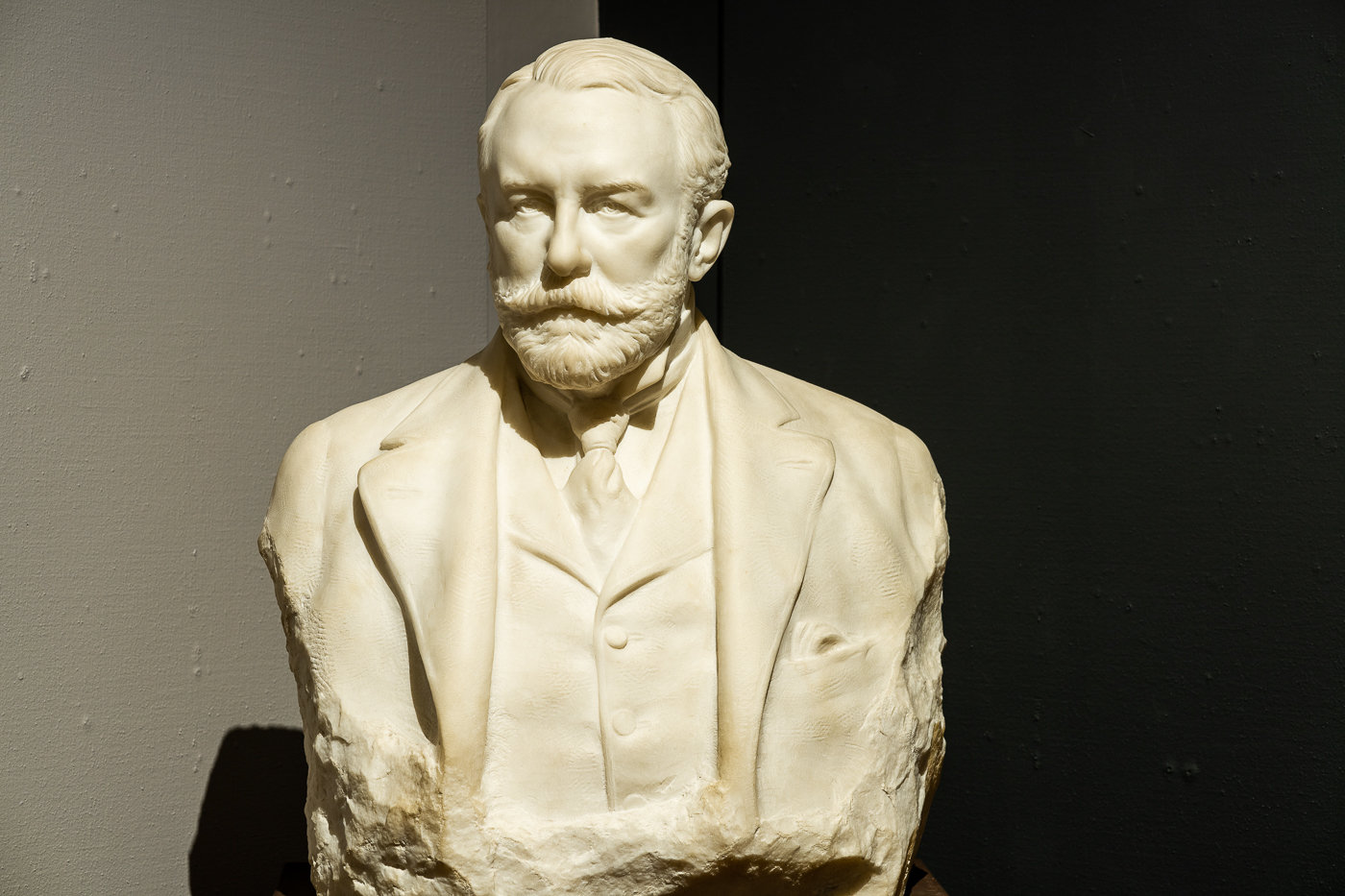 Malvina Hoffman (American, 1885–1966). Portrait Bust of Henry Clay Frick, 1922. Marble.
A full gallery is devoted to Helen's devotion to her father's memory. Following Henry Clay Frick's death in 1919, Helen inherited $38 million, making her the richest single woman in America. With her wealth, she founded numerous institutions memorializing her father, including The Frick Pittsburgh. Helen broke barriers as a woman in a world traditionally controlled by men, but she remained steadfastly conservative in many of her views on what constituted art and who should have access to it. This portion of the exhibition asks, "Who shapes a legacy?" and "How can museums like the Frick grow beyond the visions of their founders and represent their communities?"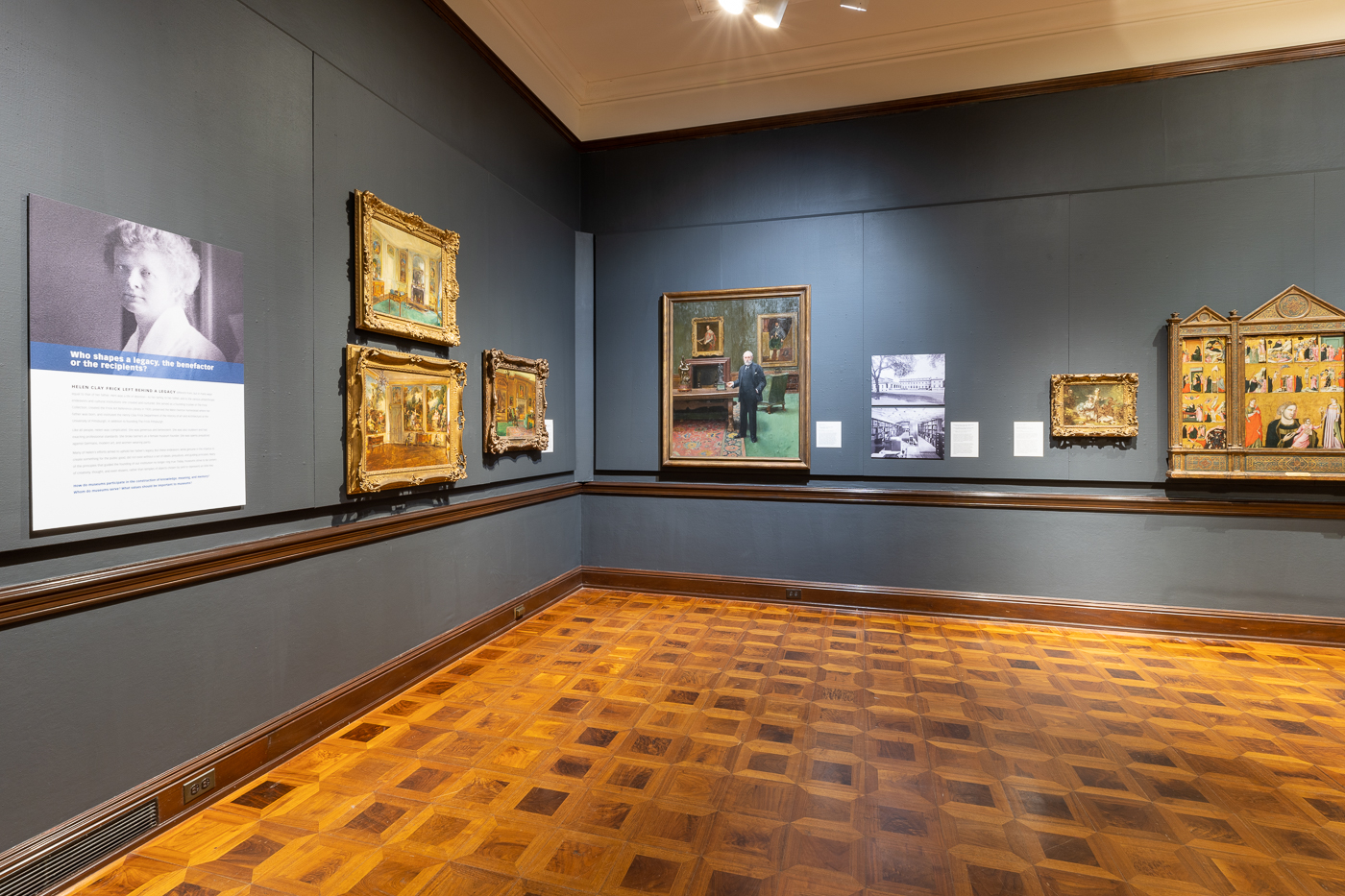 Gallery shot of The Frick Reflects exhibiton.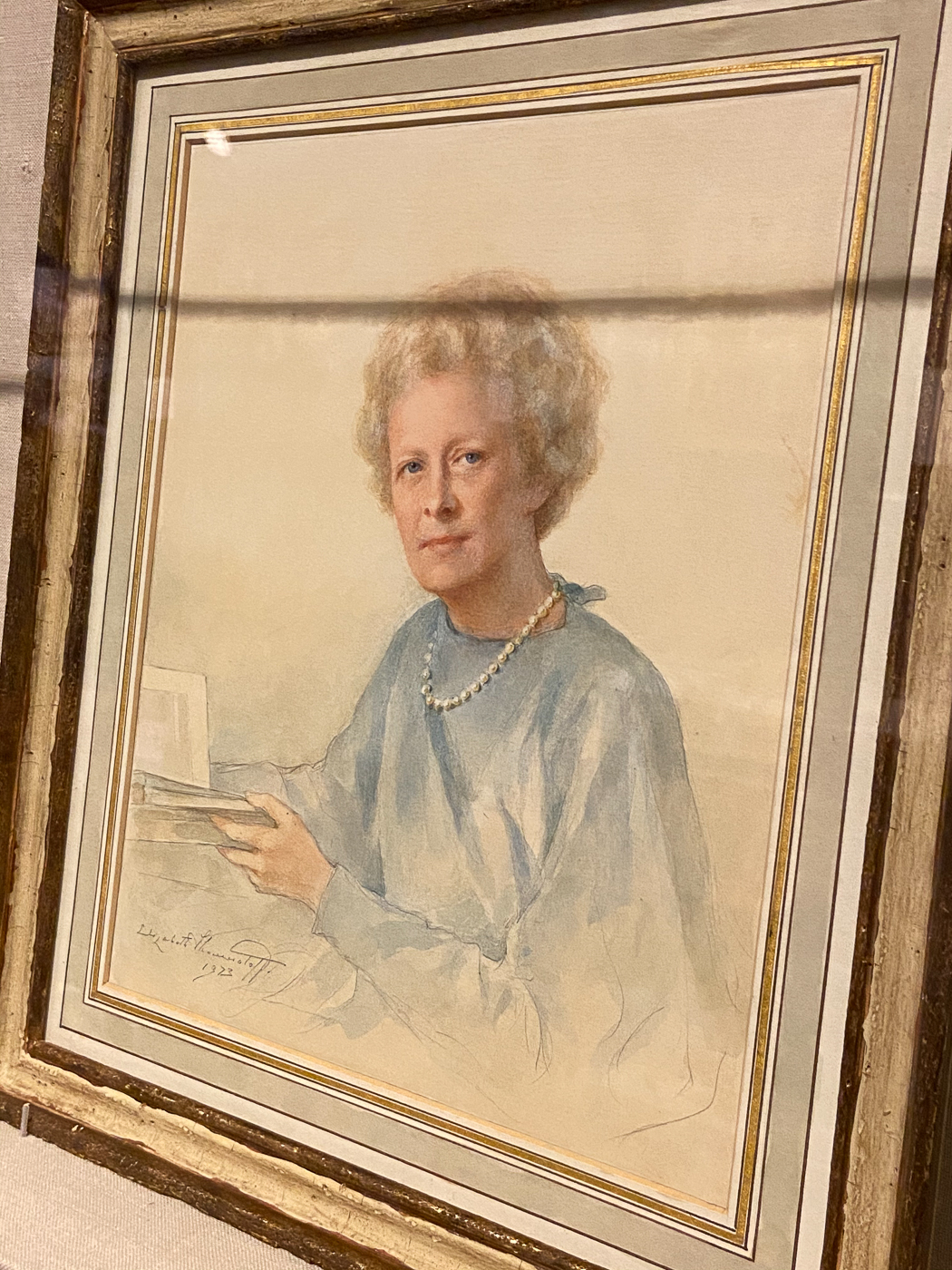 Elizabeth Shoumatoff (Russian–American, 1888–1980). Portrait of Helen Clay Frick, 1973. Watercolor on paper.
At the end of the exhibition, we created a space for reflection. To emphasize how different the Frick family experience was from most Americans, we created a timeline that juxtaposes Frick family history with national and local events, particularly those that relate to issues of civil rights and social justice. We also reflect on our own role as museum staff, and the power that museums have to define the art and history worthy of resources and attention. Most importantly, we ask you to consider the role of the museum in your community. Tell us: what would you like to experience at the Frick, moving forward?
The Frick Reflects: Looking Back, Moving Forward
is an institutional effort developed through conversations across departments, co-curated by Dawn Brean, Kim Cady, and myself, with support from senior leadership and the board of trustees. The exhibition is the beginning of a critical exploration into our collection and our practices. Read The Frick Pittsburgh's commitments to equity
here
.
Due to a surge in Covid-19 cases, the exhibition remains closed with a reopening date unconfirmed at this time. A digital exhibition website and documentary videos are currently in production. Check back to see more!
01/14/21 Update:
Make a virtual visit
to the exhibition galleries with me and Dawn. We are so excited to welcome you!