Art on the Road: The Frick's Monet Visits Denver and Other Current Loans from the Collection
If you're traveling to Denver over the next couple of months, be sure to take some time to visit the Denver Art Museum's fabulous, comprehensive exhibition
Claude Monet: The Truth of Nature
, which is on view through February 2, 2020, and is the largest gathering of Monet's works in the United States in over two decades. The exhibition includes more than 120 paintings spanning Monet's entire career and explores the artist's enduring interest in nature with a special emphasis on the sense of place in his work. While you're there, be sure to visit The Frick's Monet,
Bords de la Seine à Lavacourt (Banks of the Seine at Lavacourt)
, which was purchased by Henry Clay Frick in 1901 and, when at home in Pittsburgh, hangs in the sitting room at Clayton.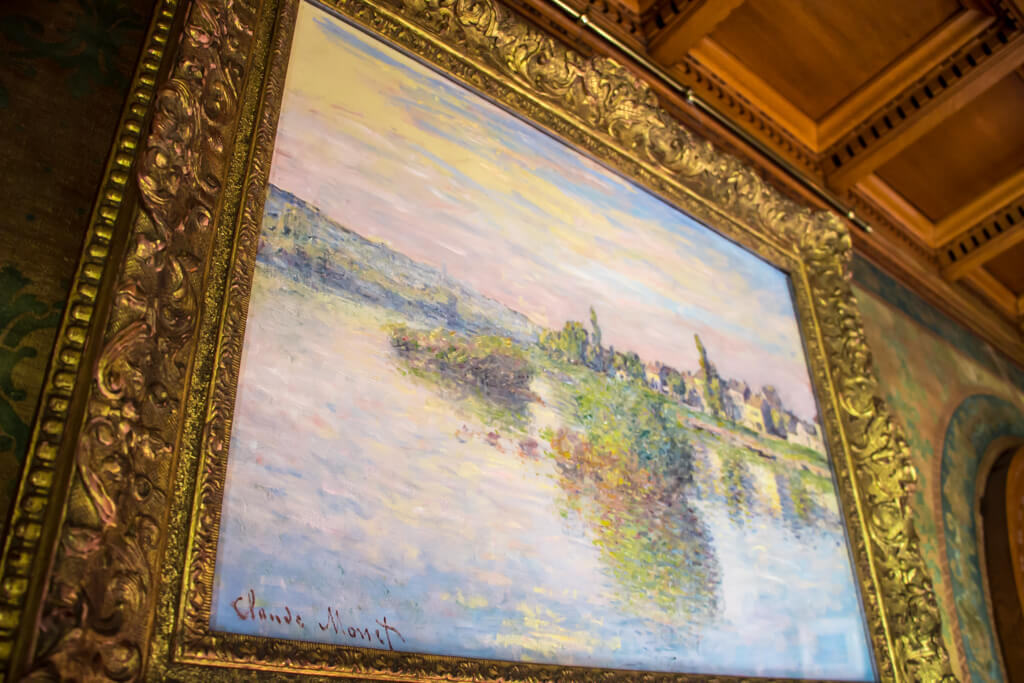 Claude Monet (French, Paris, 1840–Giverny, 1926). Bords de la Seine à Lavacourt (Banks of the Seine at Lavacourt), 1879. Oil on canvas. Purchased March 2, 1901 by Henry Clay Frick.
After the exhibition closes in February, it travels to the Museum Barberini in Germany where it opens February 22 and runs through June 1, 2020. At the Barberini, the exhibition is titled
Monet: Places
.
The Frick also has two other pieces on loan right now, although much closer to home.
Still Life
by William Michael Harnett and
Still Life with Fruit
by Jan Van Os are currently on loan to the exhibition
A Delight for the Senses: The Still Life
at the Carnegie Museum of Art, where they will be on view through March 15, 2020. (You can see all three pieces currently on loan—as well as other works in the collection—in our
Collection Highlights video
.)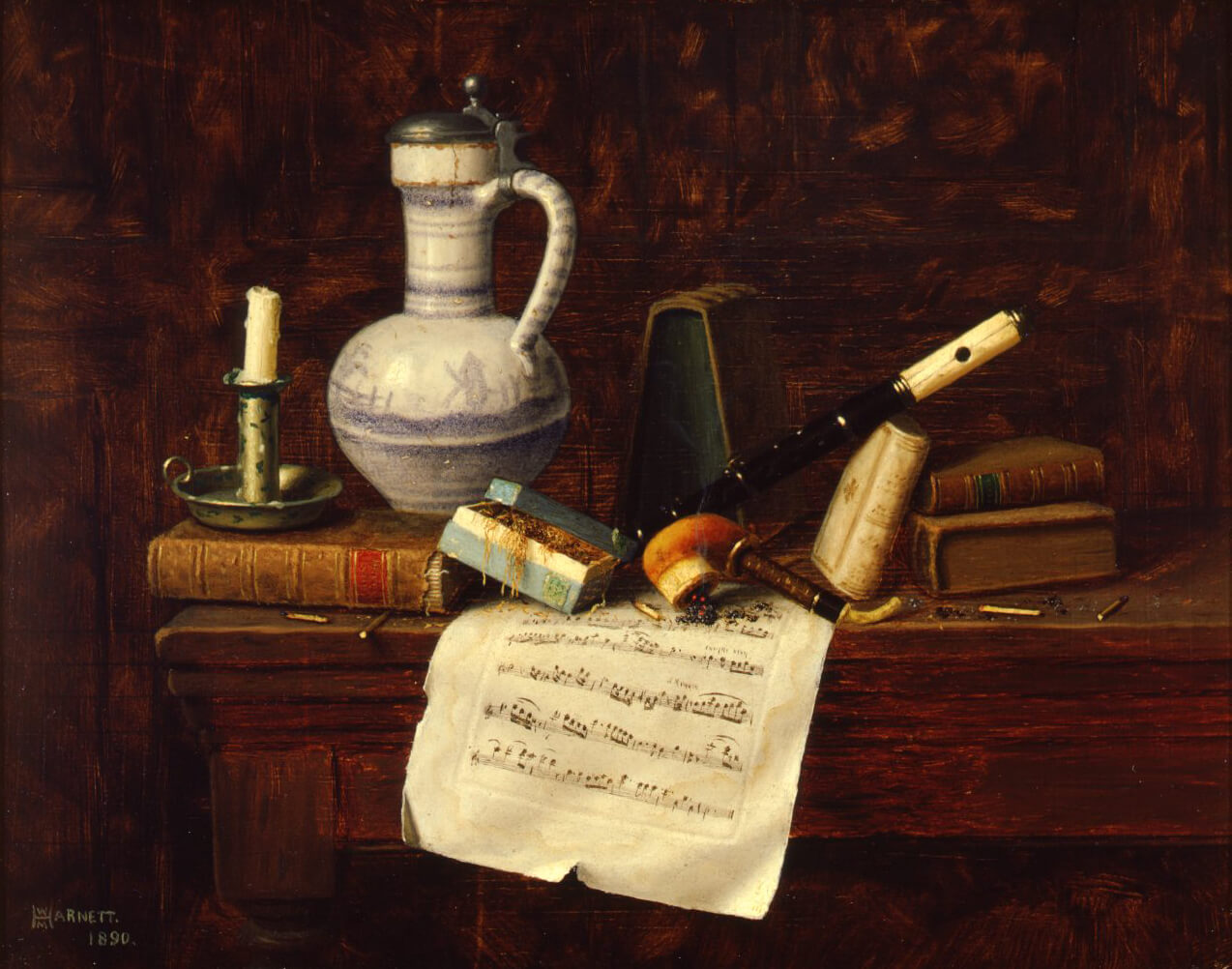 William Michael Harnett (American, b. Ireland 1848–1892). Still Life, 1890. Oil on panel.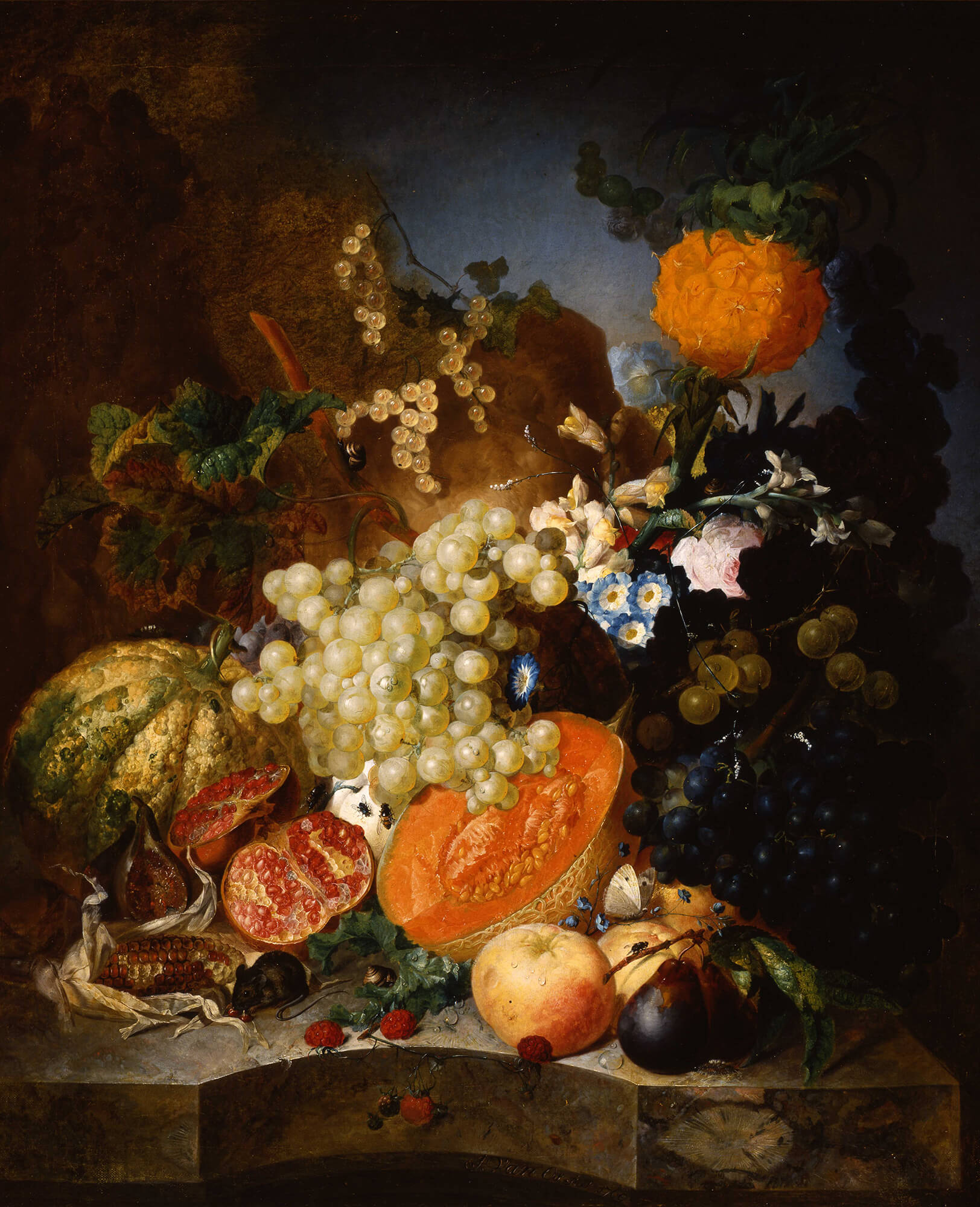 Jan Van Os (Dutch, 1744–1808). Still Life with Fruit, 1769. Oil on canvas.
An active loan program is a vital part of a museum's curatorial activity. Loans to other museums allow us to contribute actively to wider fields of investigation and areas of scholarship than that determined by our own mission and resources. These loans also heighten recognition of the Frick throughout the world, and enhance our relationships with colleagues at other museums.
At the Frick, we have a system for evaluating loan requests that ensures that we take many factors into consideration. The first is the merit of the project. We love to support the good work of other curators and museums, and we try to do so whenever possible. That said, we look carefully at the project or exhibition to make sure that it is contributing new scholarship to the field. We also evaluate the other museum's facility report (a standardized document that allows museums to understand and evaluate the conditions within their own and other museums). This lets us make sure the environment is safe and appropriate. We look at whether a catalogue, website or video is being produced. That tells us that the scholarship and experience of the exhibition are being preserved in some way. We also think about audience. Will we be introducing our collection to a new geographic region? We also take into consideration our own plans and programs—if we already have an exhibition that involves that particular artist or artwork, the work will probably stay home. (Although sometimes plans can be shifted for the opportunity to participate in an important exhibition.)
Additionally, the condition of the artwork is of primary importance. Is it safe to travel? Will it require conservation to be made safe to travel? Although loans are always carefully packed and crated, most of the damage that happens to artwork is incurred during handling, so it requires careful risk assessment. Some types of art are just inherently more fragile—paintings on wood panel, for example, or pastels. We consult with conservators, physically inspect pieces, and use that information to inform our decision-making.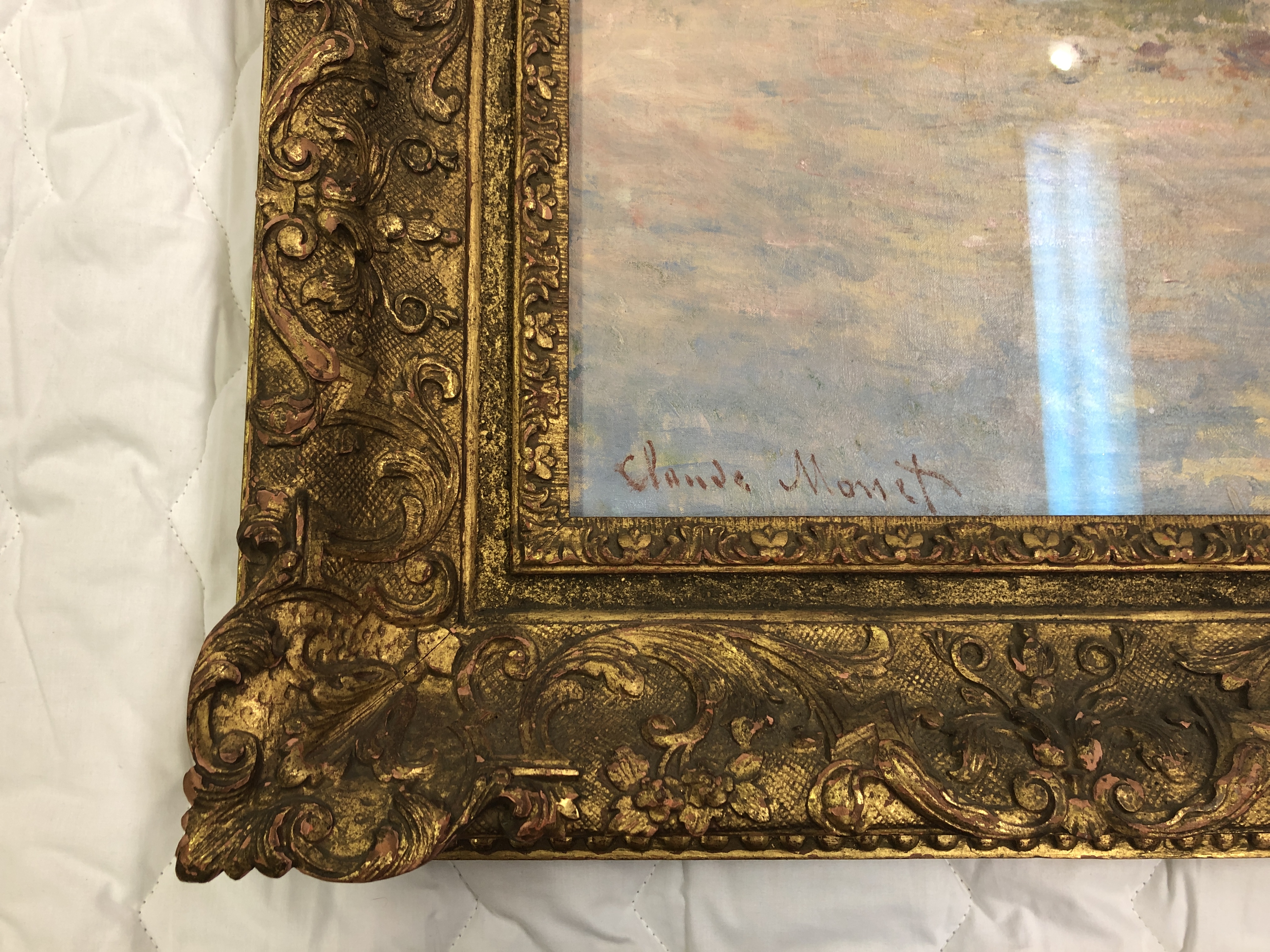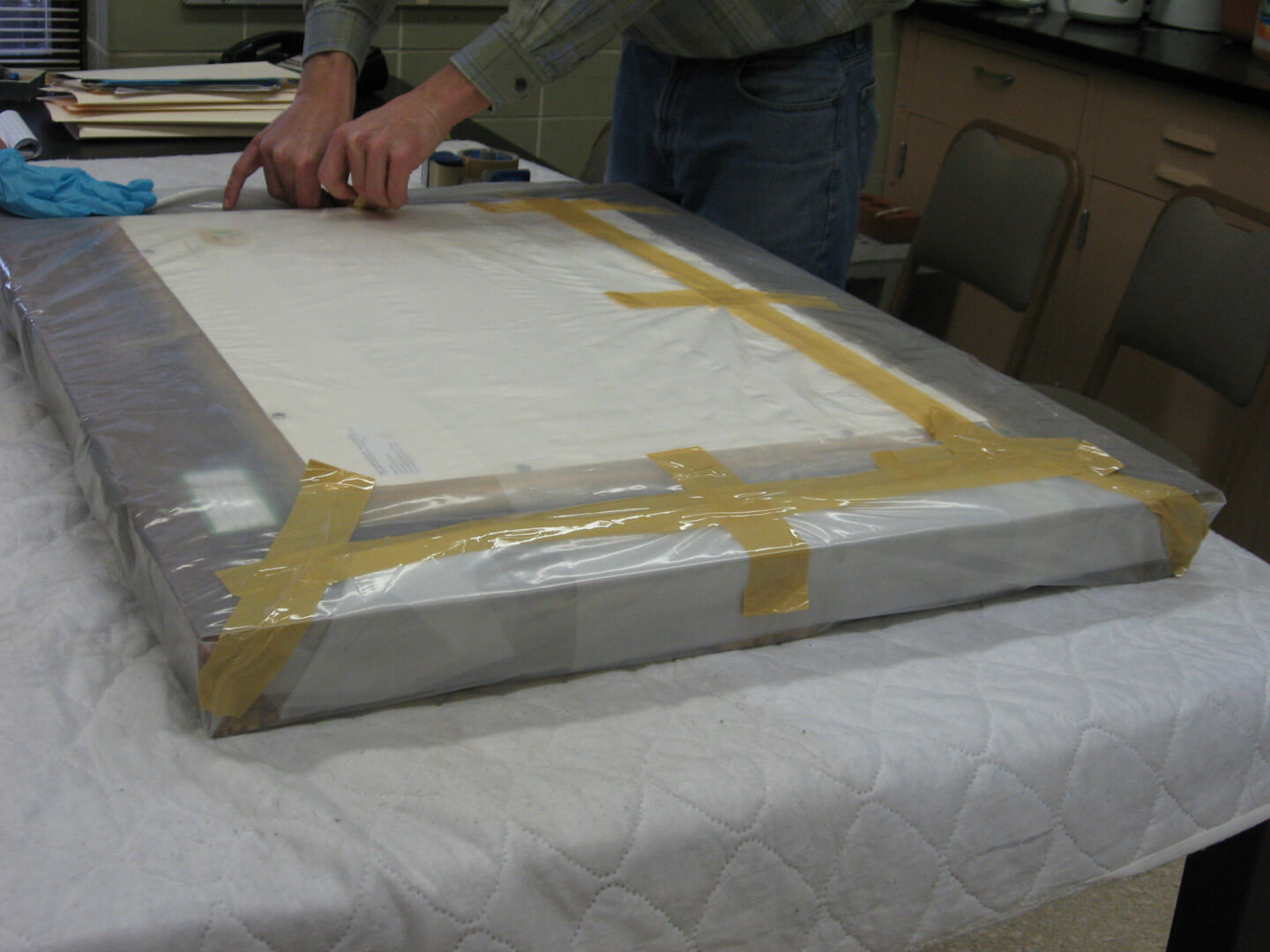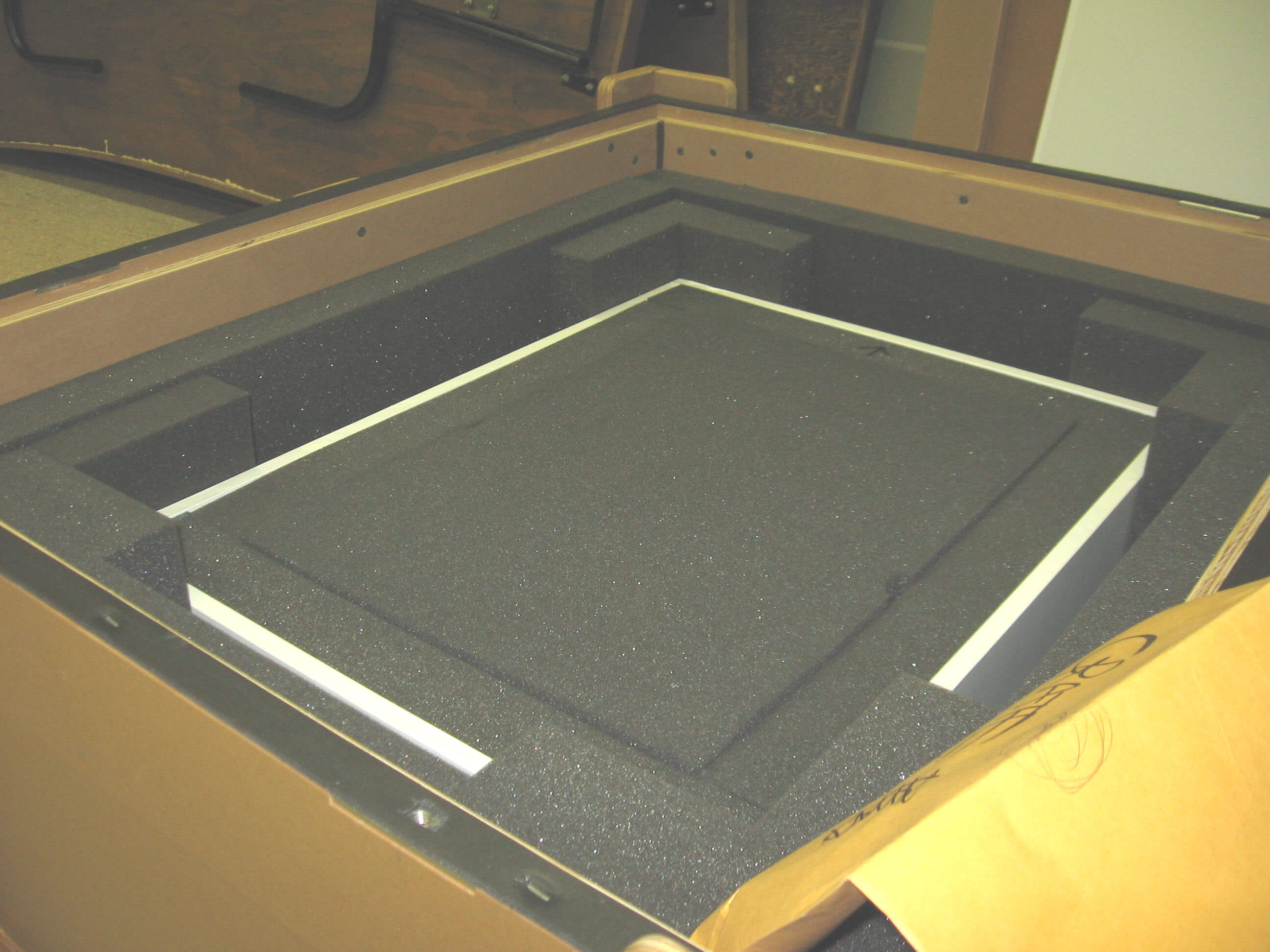 Once the curatorial department and the director have decided that they support a loan, it is presented to the Exhibitions & Collections Committee for review, discussion, and to receive their recommendation. That recommendation goes to the board for approval. After a loan is officially approved, the tricky work of planning travel and packing schedules begins. Photographs and condition reports are made prior to packing. Custom fine art crates are built for each object, and the works often travel accompanied by a member of the curatorial staff to ensure oversight at every step of a journey. Once the work arrives at its destination, the artwork remains in the packing crate for 24 hours to slowly acclimatize to the new environment. At unpacking, the condition is again examined and recorded and the artwork is installed according to our specifications for appropriate light level, hanging hardware, special security accommodations, or display needs as applicable.