Sportswomen in Focus: Bones and Botany
As we present
Sporting Fashion: Outdoor Girls 1800 to 1960
at The Frick Art Museum, we've been researching sportswomen, their accomplishments, and their struggles. This week, a look at two true outdoor girls.
Mary Anning
"The extraordinary thing in this young woman is that she has made herself so thoroughly acquainted with the science that the moment she finds any bones she knows to what tribe they belong." - Lady Harriet Silvester on Mary Anning, 1824
Mary Anning was one of ten children, but only she and an older brother lived to adulthood. Anning's survival was an especially remarkable feat given when she was fifteen months old a woman holding her was killed instantly when the tree they were standing under was struck by lightning. Without a formal education, Anning used her innate skills to literally carve a profession out of the bedrock in the emerging science of paleontology—the study of life forms from extinct geologic periods.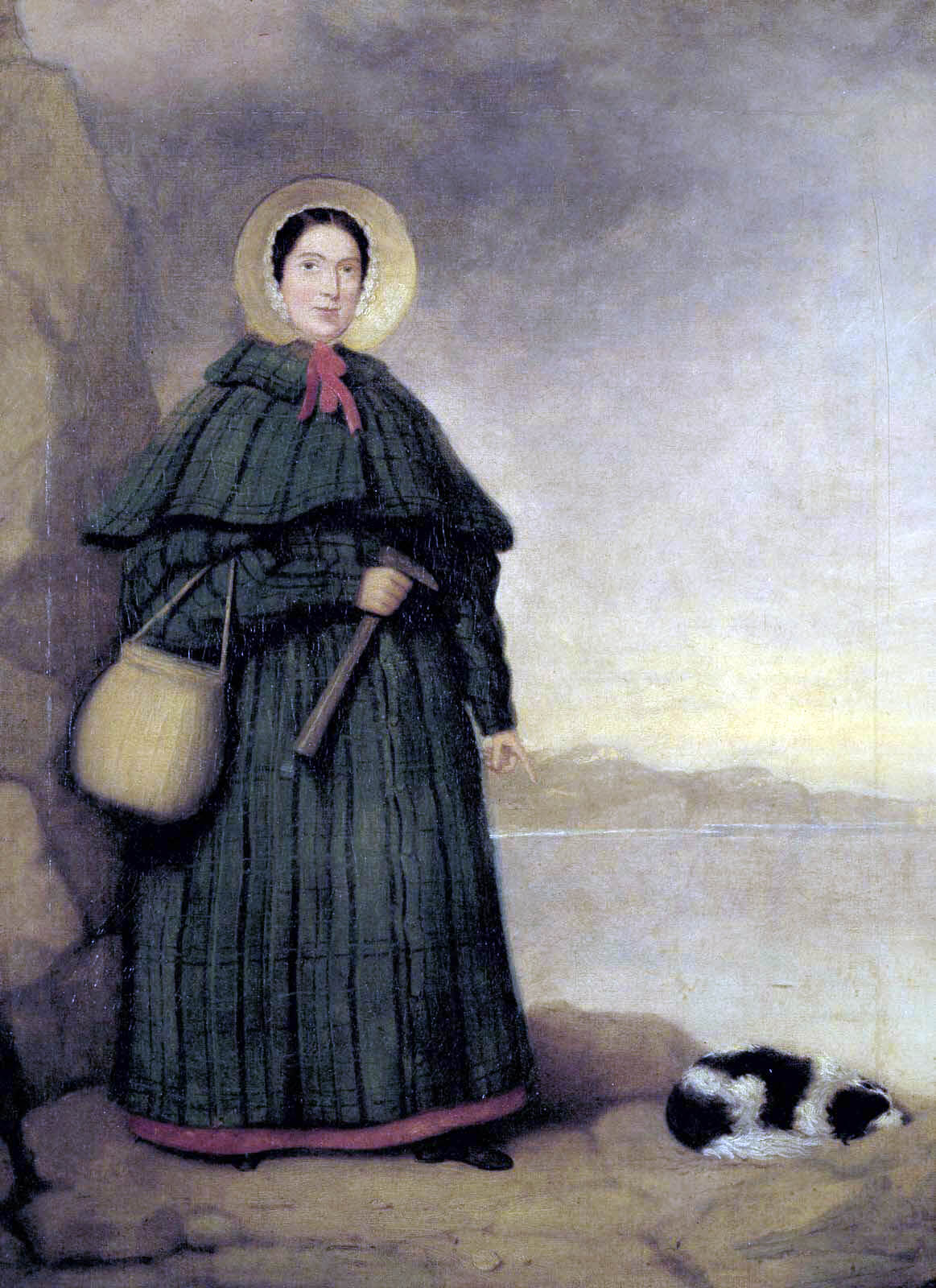 Mary Anning and her dog Tray in Lyme Regis, England, painted by an unknown artist before 1842.
In 1812, Anning gained notoriety after excavating her first ichthyosaur (a four-finned reptile) along the steep cliffs of Lyme Regis, England. In 1828, she found a flying pterodactyl. The scientific community had never before seen these fossil types. Every morning Anning clambered over miles of shorelines in hopes that storm waves uncovered salvageable remains. Her successful discoveries garnered much needed revenue; the most complete fossils were acquired by natural history museums in England, France, and the United States.
A rare tribute was bestowed upon her in 1846, when she became an Honorary Member of the Geological Society of London—an organization that did not officially allow female membership. Less than a year later, Anning died of breast cancer at the top of her career and proud of her accomplishments. "I am well known throughout the whole of Europe," she said.
Marianne North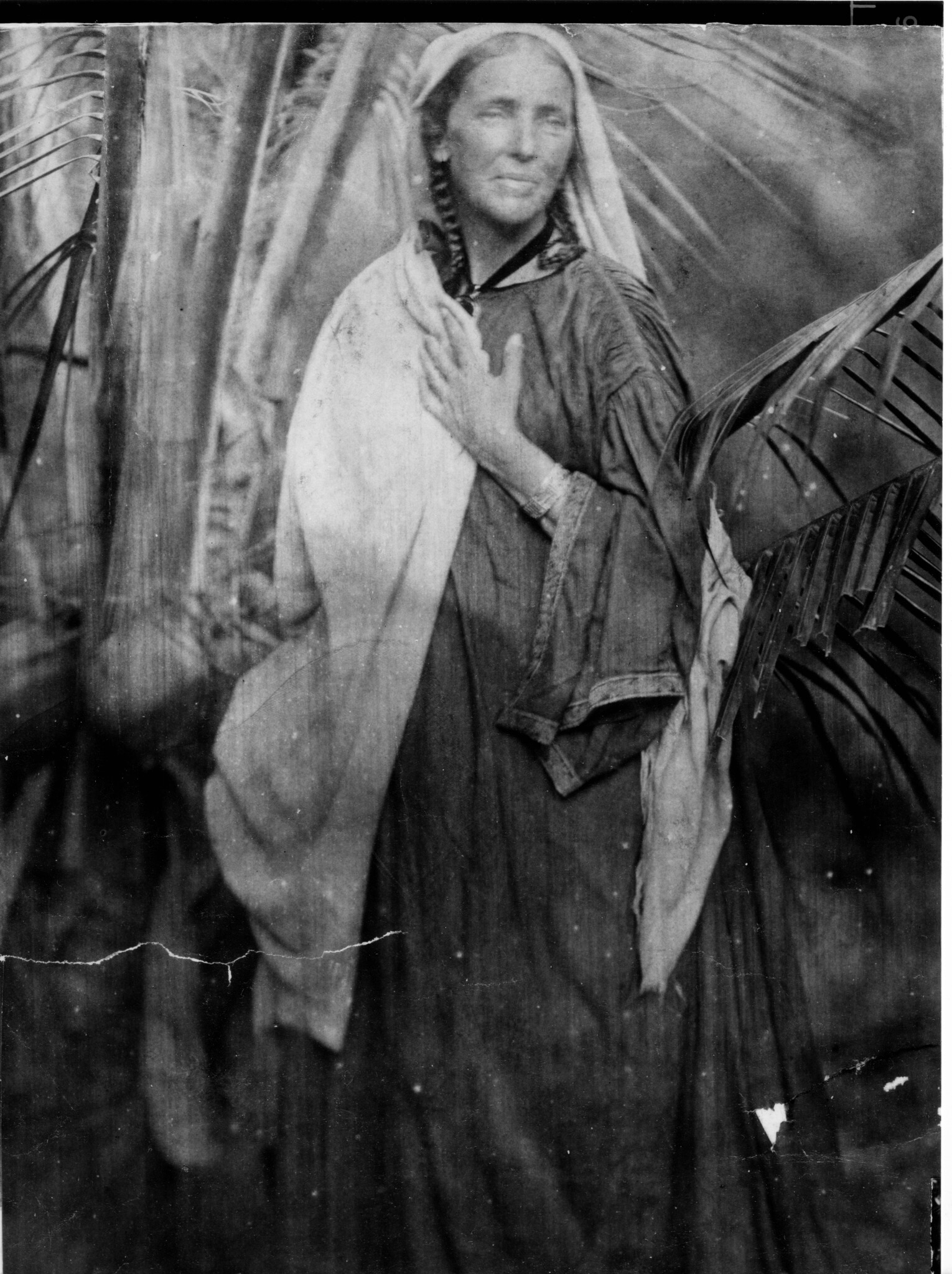 Marianne North, photographed by Julia Margaret Cameron in Sri Lanka, 1877.
Marianne North spent an idyllic childhood drawing, singing, and riding horses. Her father, Frederick North, a Liberal Member of Parliament, delighted in taking his young daughter to the Botanic Gardens at Kew and to the Horticultural Society's Gardens at Chiswick. North's interest in botany grew in part because of access to her father's three greenhouses: one for orchids, another for temperate plants, and a third for vines and cuttings. She tended the vegetation and documented its various structures. On her father's passing in 1869, she inherited a substantial estate, which funded her explorations around the world.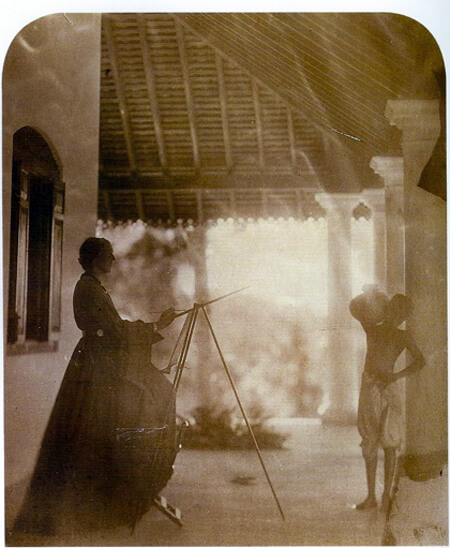 Marianne North painting a boy in Ceylon, 1877.
From 1871 to 1885, North—who never married—visited sixteen countries on five continents. Indefatigable, she sought new vegetal specimens to paint at each destination. North reminisced about one trip to Brazil in 1872: "My dress was as good as any could be for such riding, namely, a short linsey petticoat and a long woolen waterproof cloak with sleeves. I had besides a light silk waterproof rolled up and hung on my pommel for extra wet hours, and my old black straw hat on my head."
In 1879, Marianne offered 627 botanical oil paintings to Kew Gardens, along with funds to construct a gallery. The Marianne North Gallery opened on June 7, 1882, and was extended the following year to accommodate additional donations that would eventually total 848 artworks. This legacy of extensive travels also formed an important educational opportunity for the public, most of whom would never venture outside Great Britain to see such plants in their native habitats.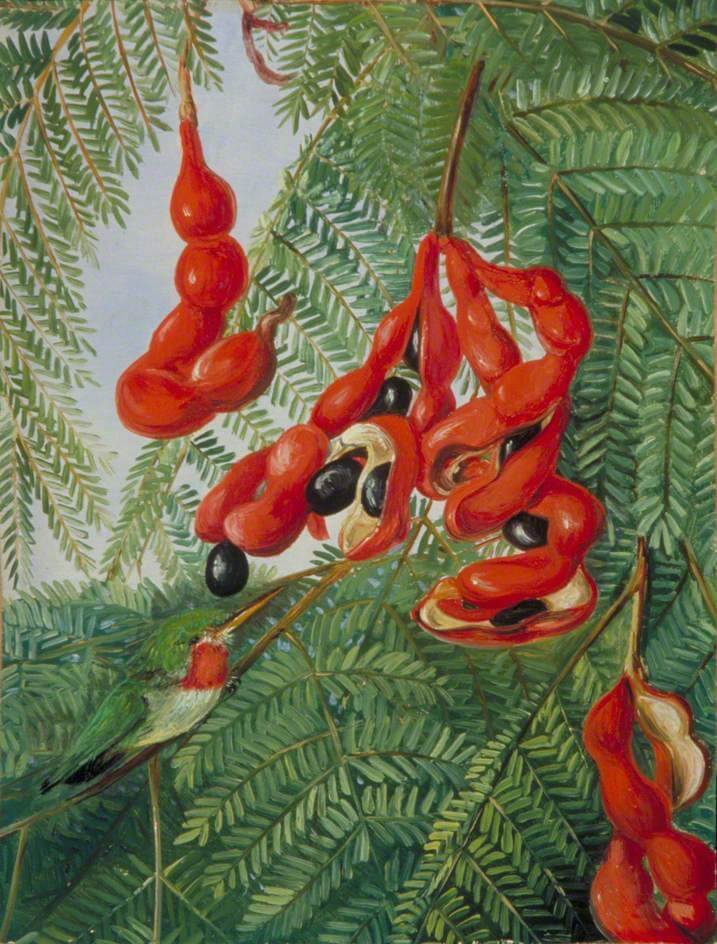 The Wild Tamarind of Jamaica with Scarlet Pod and Barbet, painted by Marianne North in 1872.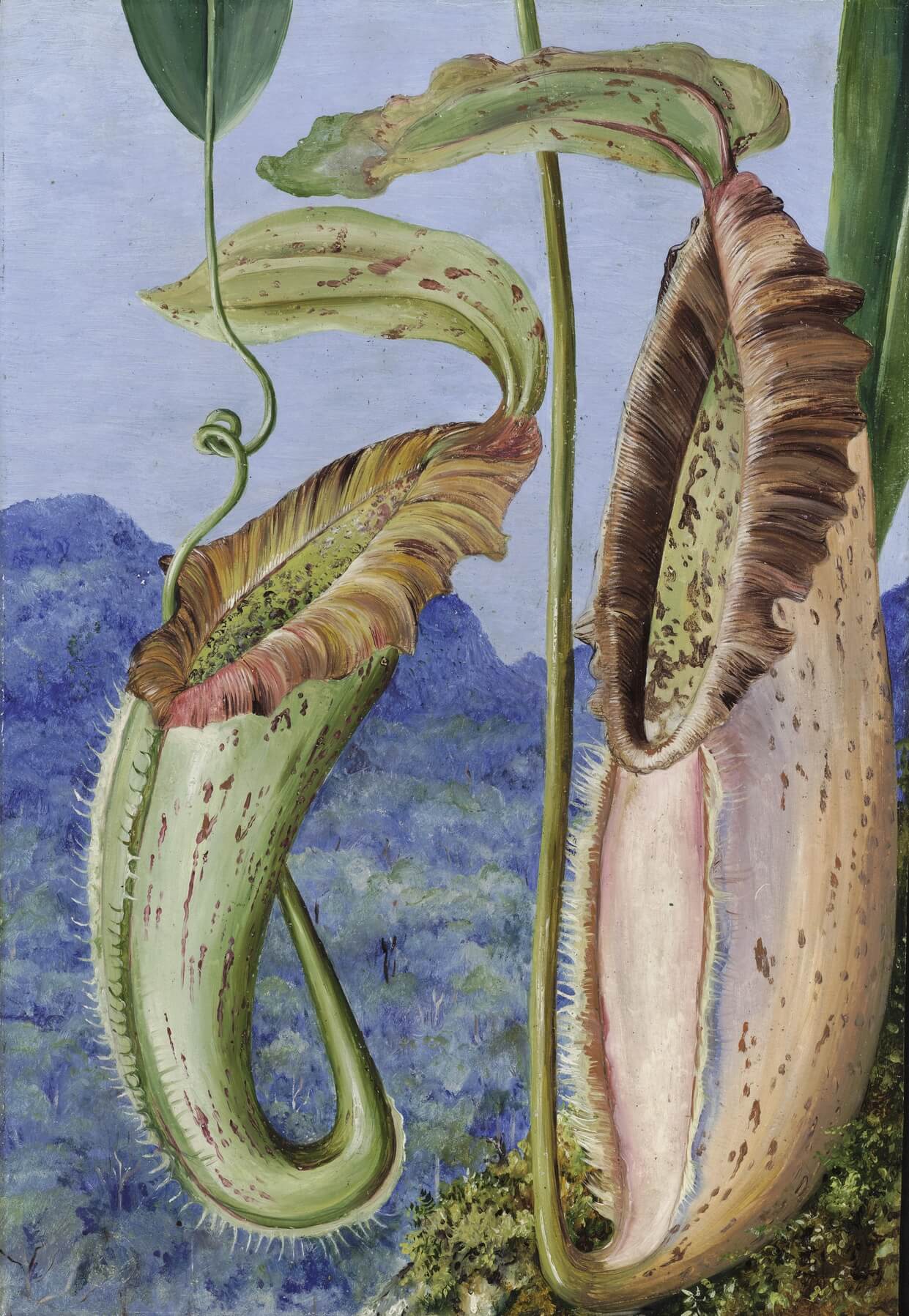 Nepenthes Northiana, A New Pitcher Plant from the Limestone Mountains of Borneo, painted by Marianne North ca. 1876.
Visit the exhibition
to learn more about the history of women—and what they wore—in sport, or follow us on Facebook and Instagram for more "Women in Focus" stories.