People at Play: Sport, Leisure, and Fun in the Gilded Age
With the approach of warmer weather, we thought it would be fun to revisit last summer's special installation at Clayton—
Life in the Gilded Age: Sport, Leisure, and Fun
. The tour explored not only how the Frick family filled their free time, but also the history of leisure activities for all social classes in Pittsburgh in the late 19th century. Follow along for a brief look at sport, leisure, and fun in the Gilded Age.
Leisure had traditionally been a privilege of the upper class and the Fricks, as a wealthy family, had more leisure time than most. As art historian T.J. Clark wrote, "Leisure was a performance…and the thing performed was class." But in the late 1800s, an industrializing economy and a growing middle class led to American workers having more disposable income and free time than they'd ever had in the past. Increased production, more readily available commercial goods, and improved transportation networks led to an explosion of recreational activities across all interests and socioeconomic classes. By the early 20th century, the Victorian ideals of decorum had given way to the notion that "fun" was good for one's health and overall well-being. Of course, how people spent their time was influenced by their income, social standing, line of work, and gender, among other factors.
Transportation improvements led to an expanding network of trolley, railroad, and steamship lines. Relatively inexpensive fares made it possible for Americans to travel, although some could afford to go farther than others. Frick took his first trip to Europe in 1880, accompanied by Andrew Mellon and two other friends. The group spent time in New York City before boarding a steamship to Europe. The tour included Ireland, Scotland, London and other sites in England, Paris, Belgium, Holland, and Venice. Their "grand tour" included museums and cultural sites. Helen Clay Frick would later site this trip as a major influence on her father, stirring his desire to develop an art collection.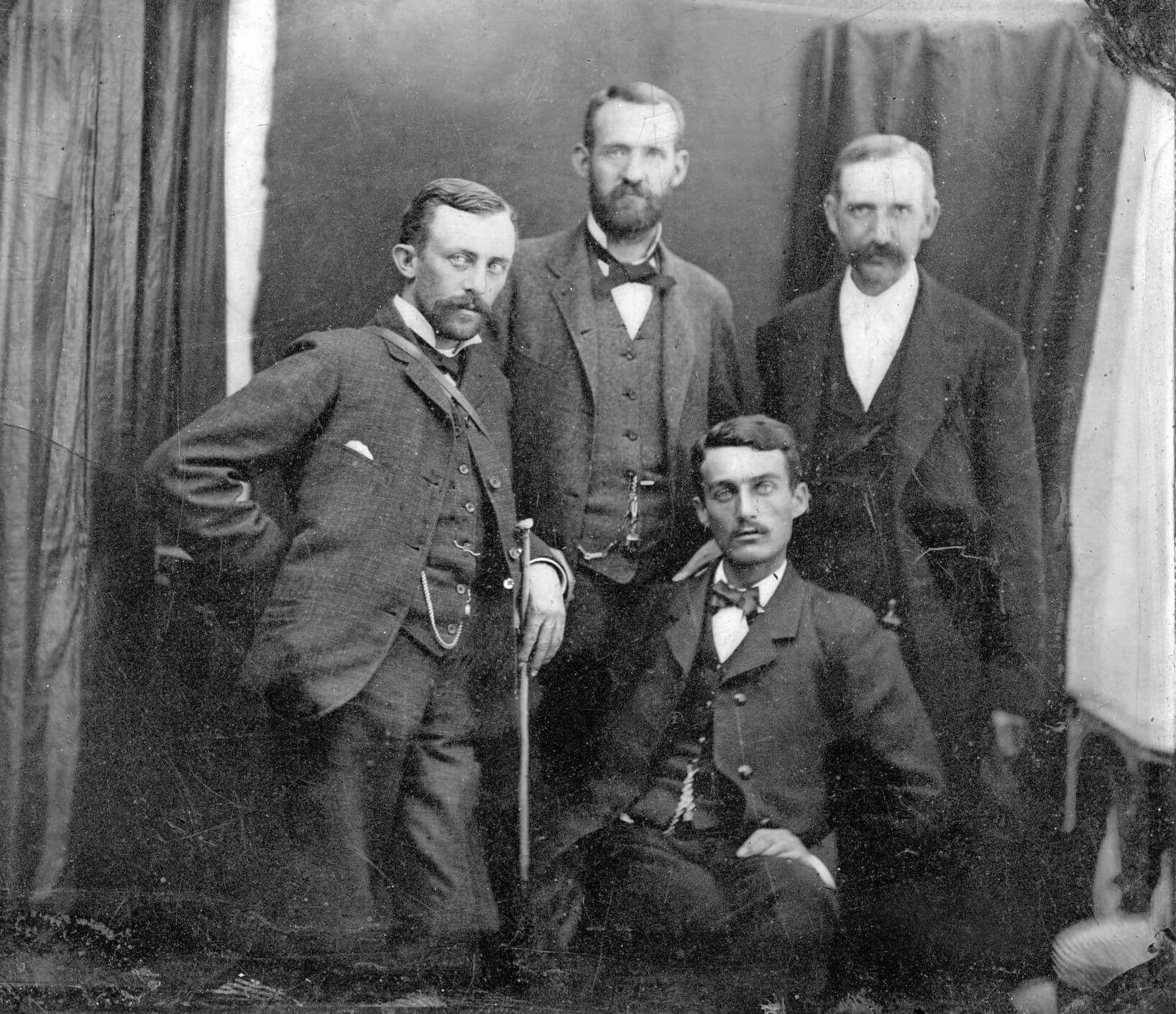 Left to right: Henry Clay Frick, A.A. Hutchinsom, Andrew W. Mellon (seated), and Frank Cowan, 1880. Courtesy of The Frick Collection/Frick Art Reference Library Archives.
Europe maintained its status as the ultimate destination for American travelers who could afford it, but it certainly wasn't a feasible or affordable destination for everyone. As annual vacations became more prevalent for middle-class families, resorts cropped up in mountainous areas and coastal seaside towns. The Frick family traveled to Europe about once a year, often with their children, but they also frequented resorts closer to home in locales including Cresson Springs and Bedford, Pennsylvania. Additional trips took them to Palm Beach, Augusta, Hot Springs in Virginia, California, and Havana, to name a few. They even traveled up the Nile to Alexandria and Cairo on a Mediterranean cruise. The library at Clayton is filled with wonderful guidebooks from their travels. Included in this image are guides for Paris, Versailles, Aix-les Bains, northern Italy, Scotland, Chicago, and the Adirondacks.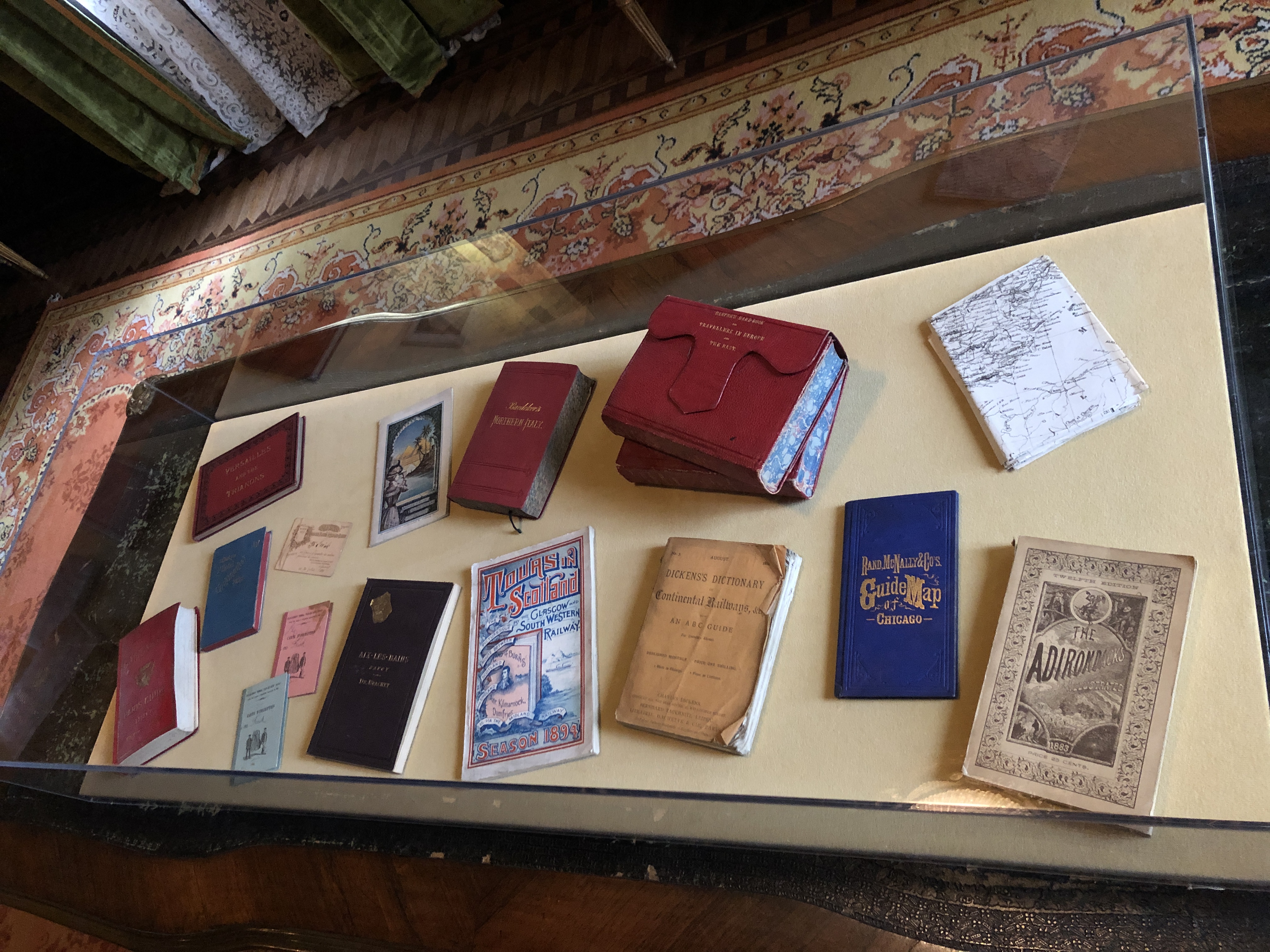 Guide books installed in reception room.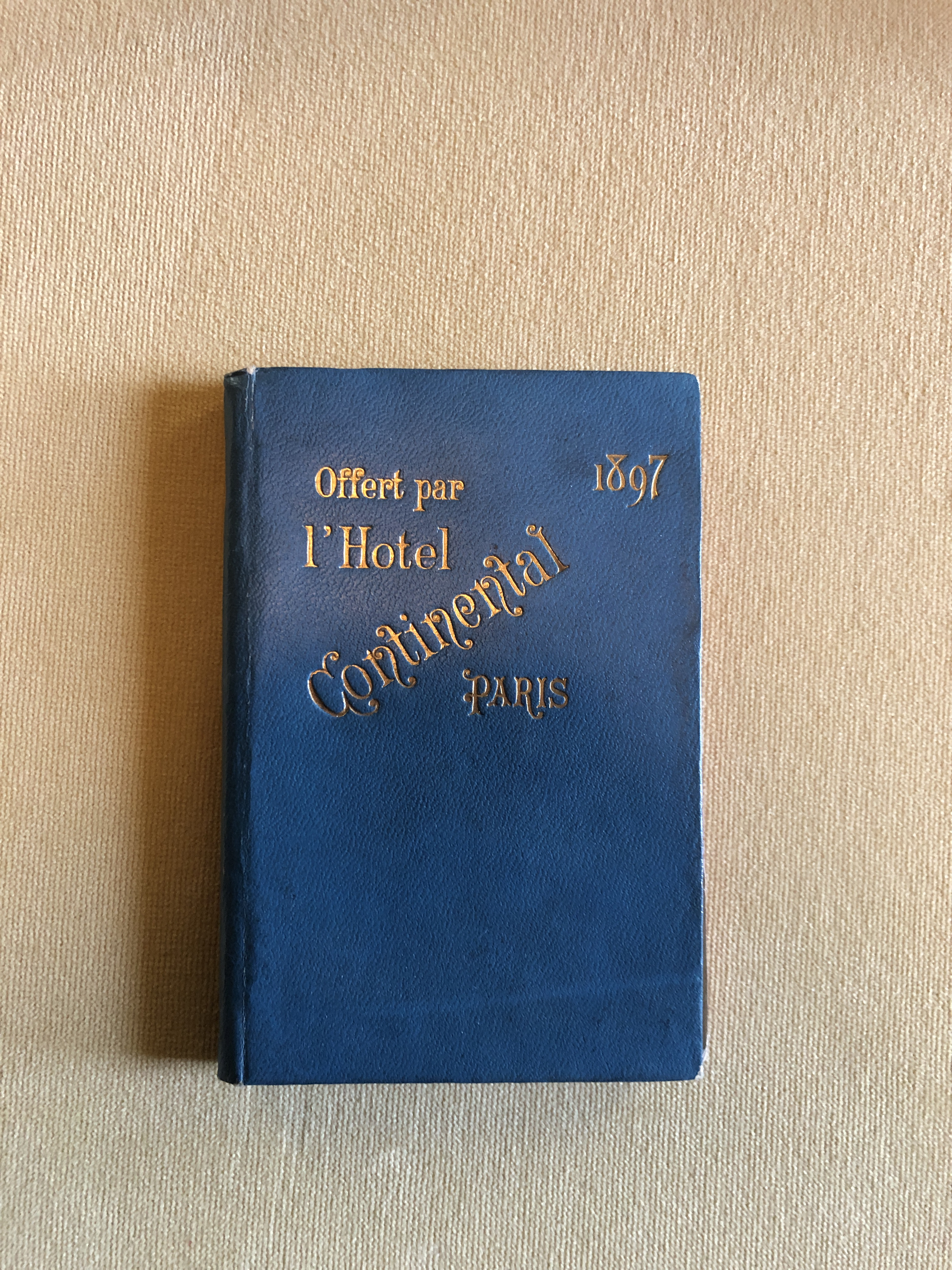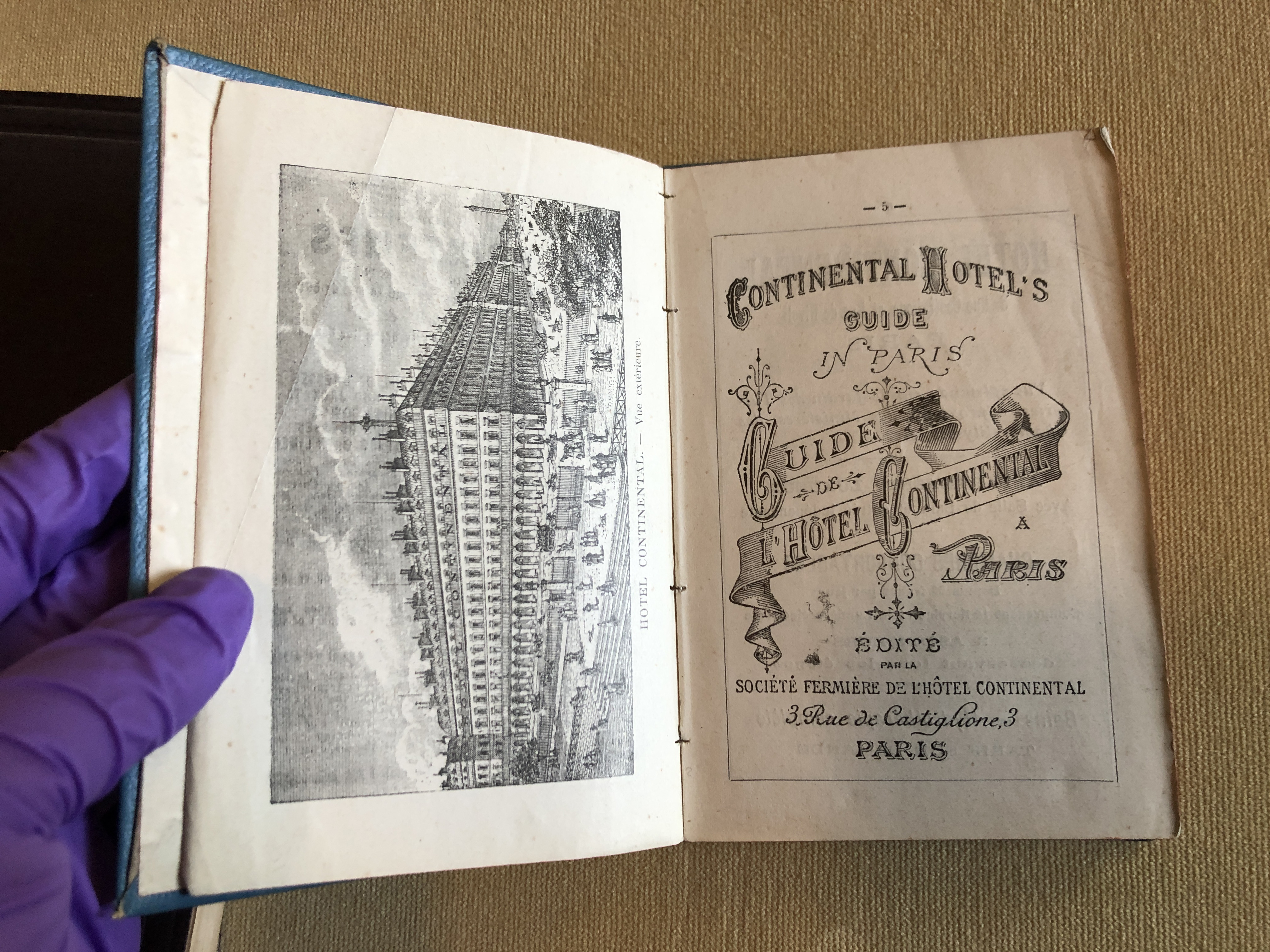 Offert par l'Hotel Continental Paris, Continental Hotel's Guide in Paris. Paris: Societe Fermiere de l'Hotel Continental, 1897.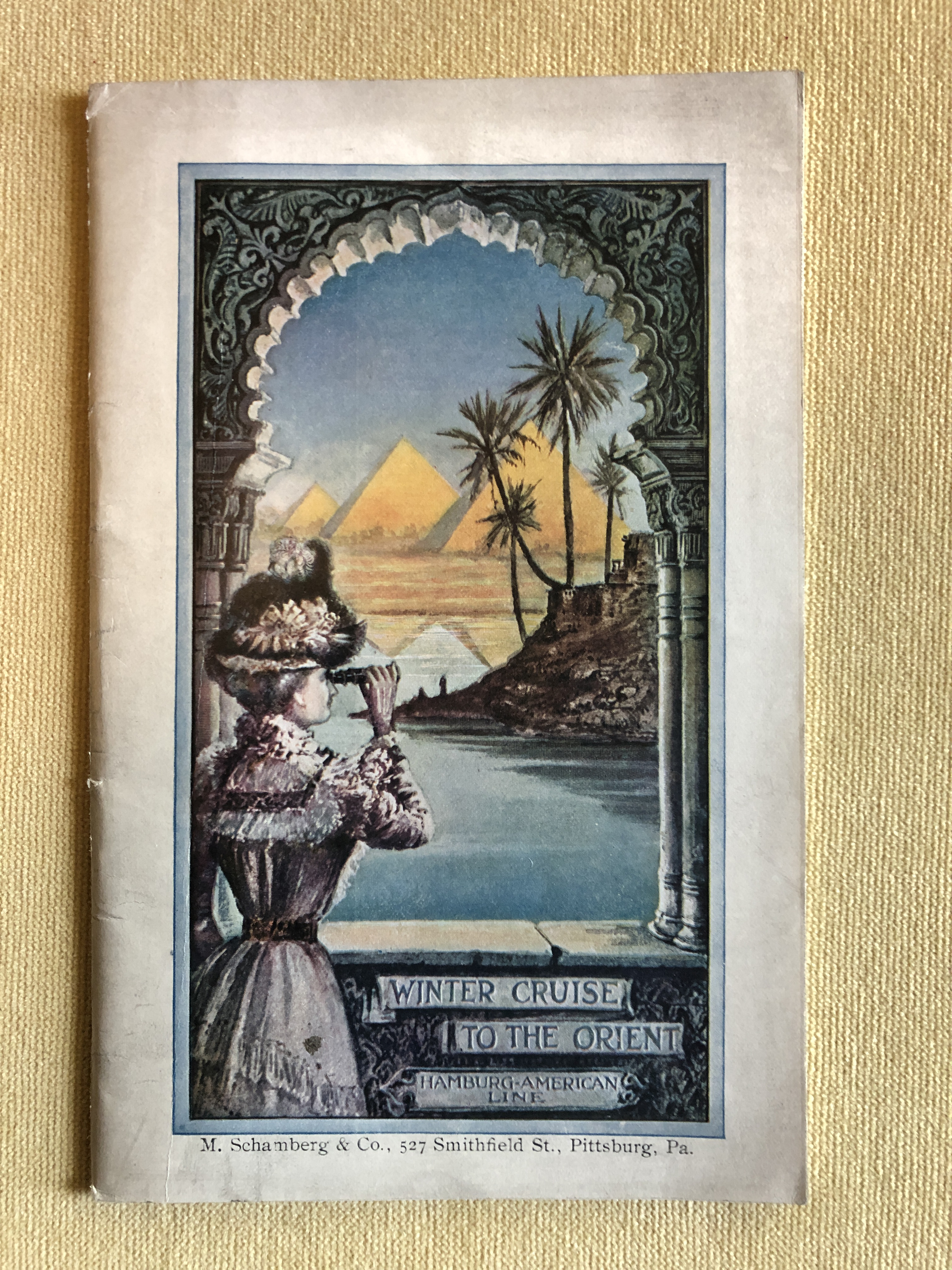 Winter Cruise to the Orient. Hamburg-American Line, 1898. Pamphlet from M. Schamberg & Company on Smithfield Street in Pittsburg.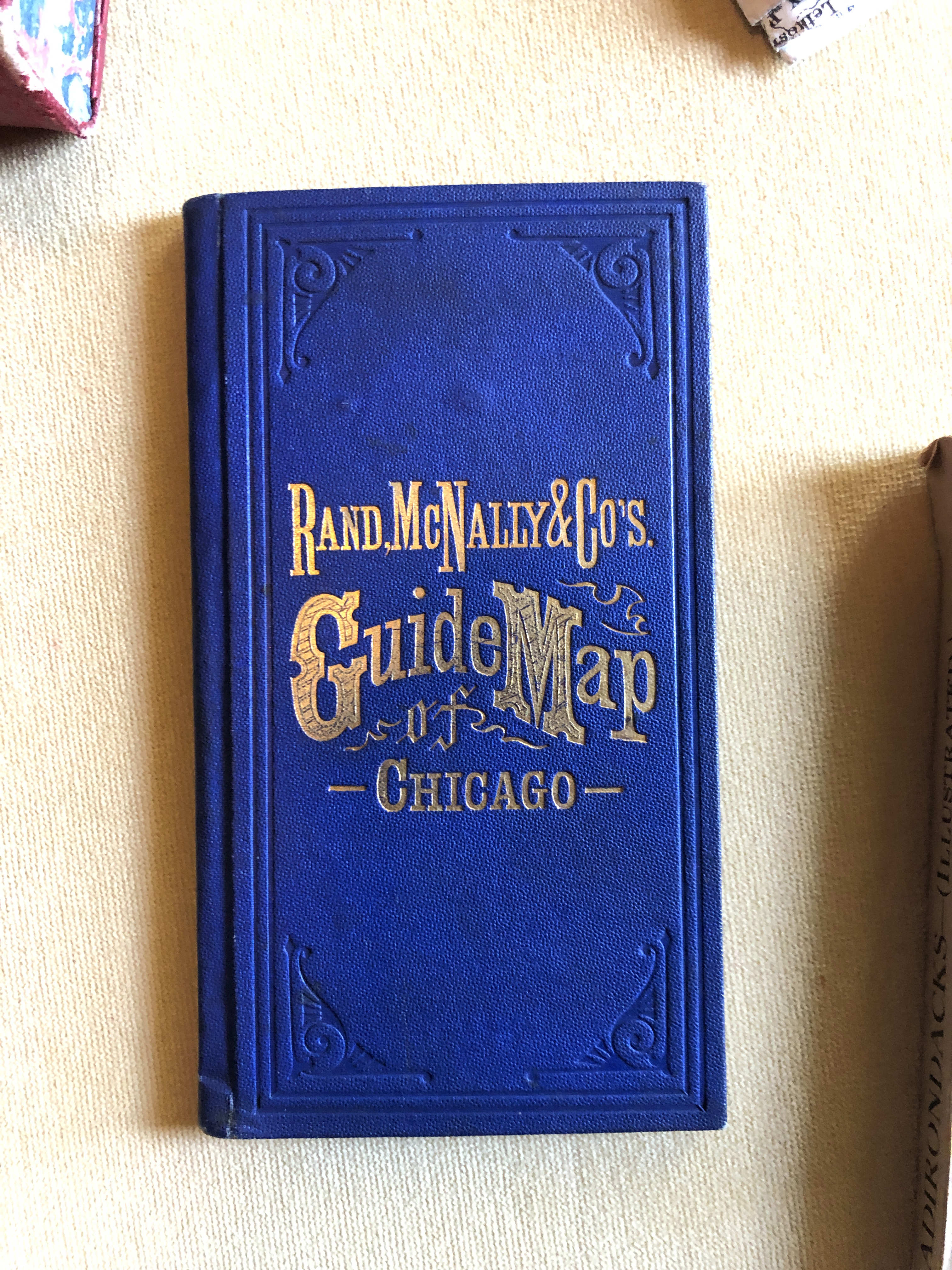 Rand McNally & Company's Guide Map of Chicago, 1875.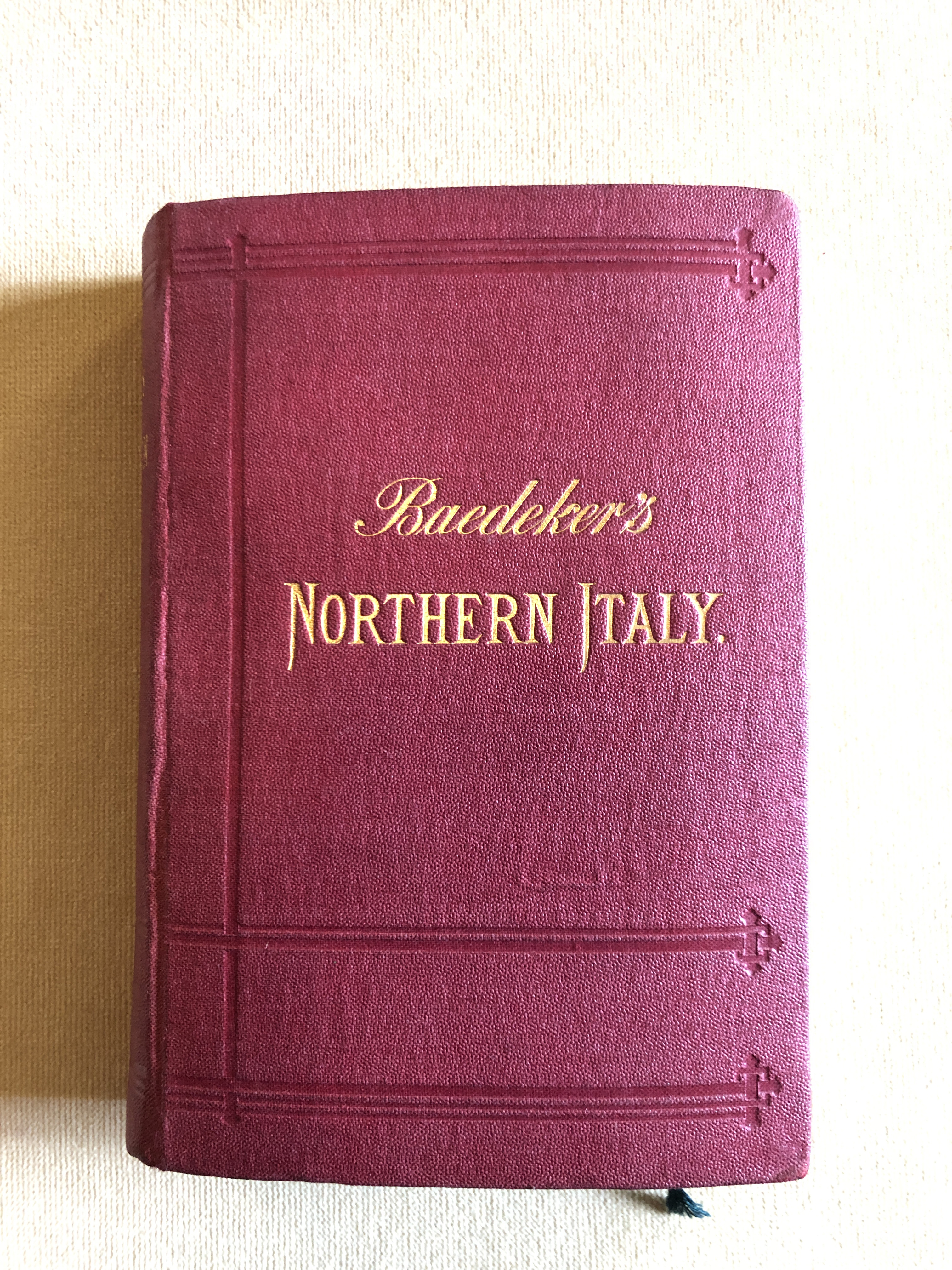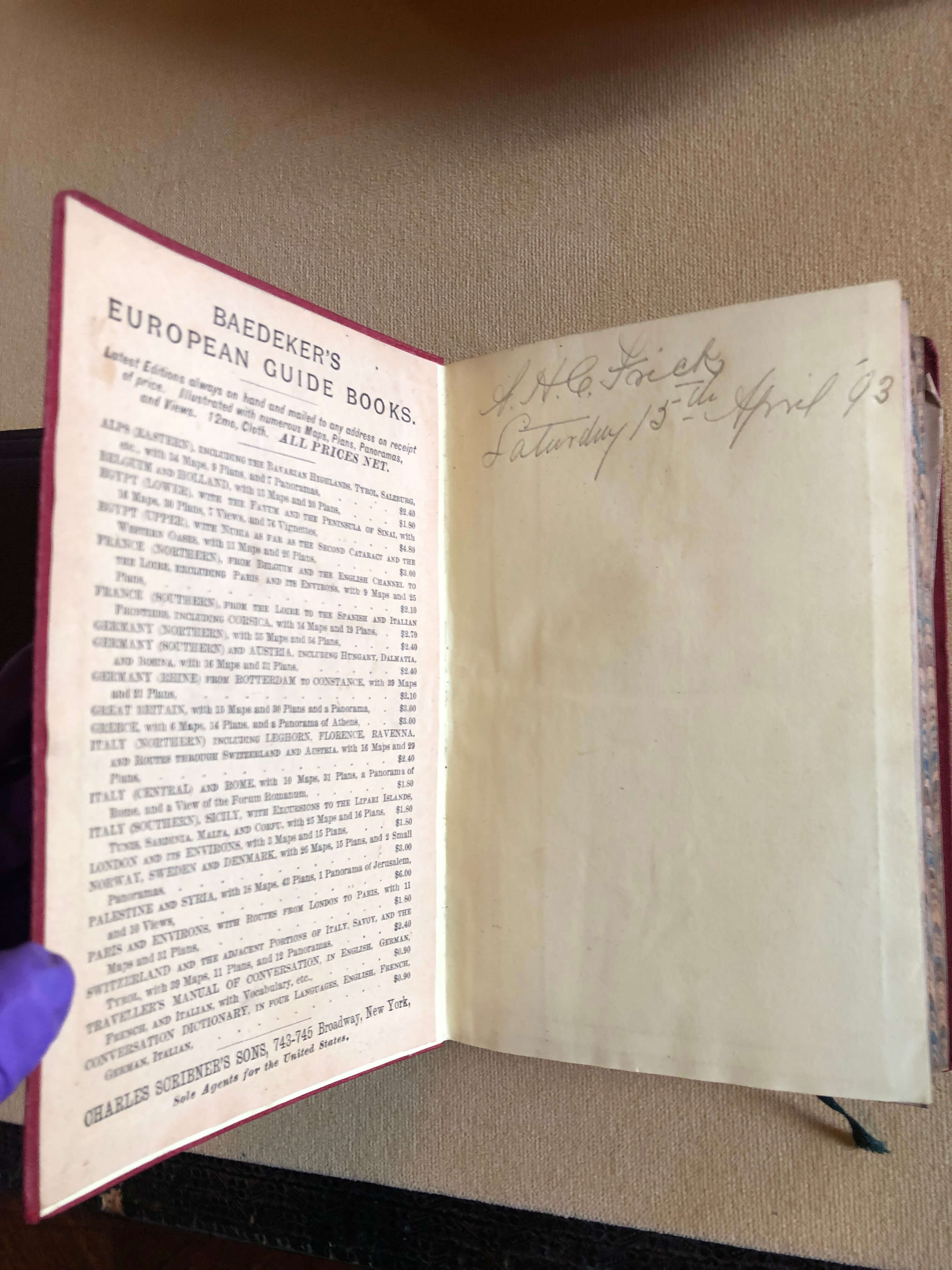 Baedecker's Northern Italy by Karl Baedeker. Leipsic: Karl Baedeker, Publisher, 1892. Inscribed: A.H.C. Frick, Saturday 15th April '93.
For those who did not have the time and could not afford to travel, the local park was an important spot. Civic culture initiatives during the Progressive era resulted in the construction of city parks and public spaces and many of Pittsburgh's parks were opened in this period including Riverview, Highland, and Schenley Parks. The city parks were frequently referred to as "breathing spaces" meant to give respite, green space, and fresh air to Pittsburgh's citizens.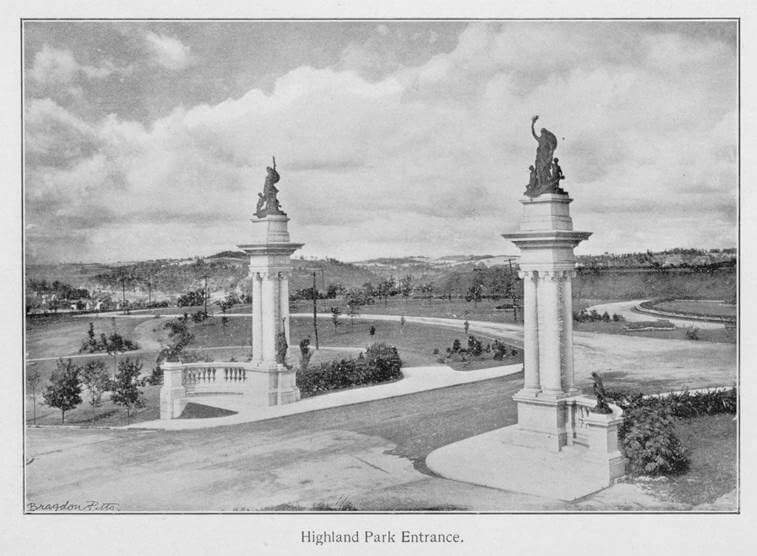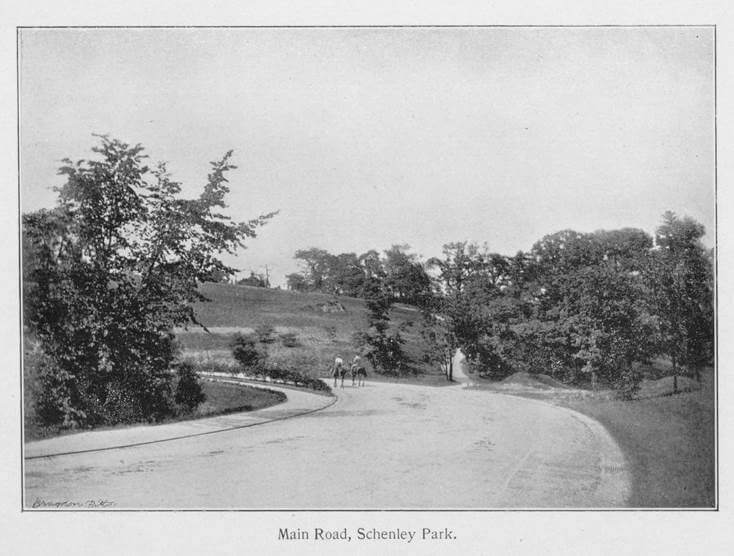 "Highland Park Entrance." and "Main Road, Schenley Park." from Views of Pittsburg, 1903. Courtesy of University of Pittsburgh, Historic Pittsburgh Book Collection.
Much of Henry Clay Frick's travel time was likely spent furthering his passion for art collecting by visiting museums, galleries, dealers, and artist's studios. His first documented painting purchase is a landscape by western Pennsylvania artist George Hetzel, bought in 1881. For those with means, collecting became a popular pastime in the Gilded Age. Art collecting displayed one's taste, refinement, and status. As one of the most public spaces in the house, where visitors were received, the reception room at Clayton functioned almost like a gallery, showing off Frick's latest acquisitions to visitors. In her memoir, Helen wrote, "The walls were covered with them." Photographs of the reception room taken in 1901 show paintings double hung on every wall, even covering a doorway at the corner of the room. Some of the paintings remain in The Frick Pittsburgh's collection while others are part of The Frick Collection in New York; the whereabouts of a few are unknown.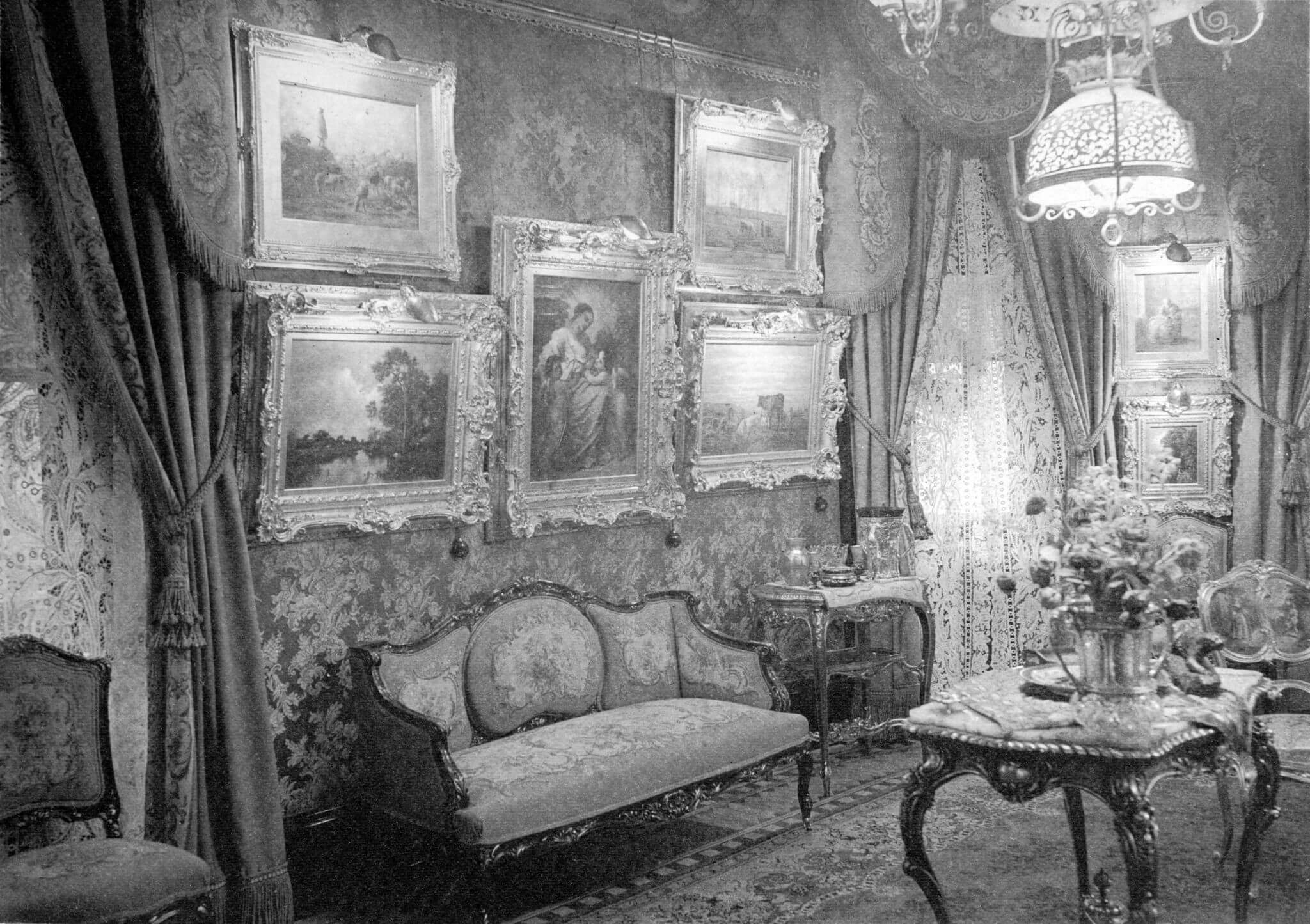 Lewis Stephany (American, 1874–1952). Reception room at Clayton, 1901. Courtesy of The Frick Collection/Frick Art Reference Library Archives. Paintings above the settee are: Jean-Francois Millet's Shepherd Minding His Flock (top left, The Frick Pittsburgh) and Fermiere (top right, TFP), Jules Dupré's La Rivière (lower left, The Frick Collection NY), Narcisse-Virgile Diaz de la Peña's Love's Caresses (center, current location unknown), and Constant Troyon's A Pasture in Normandy (lower right, The Frick Collection, NY). The two paintings at right are The Knitting Lesson by Millet (top, TFP) and Road Near Woods by Troyon (bottom, current location unknown).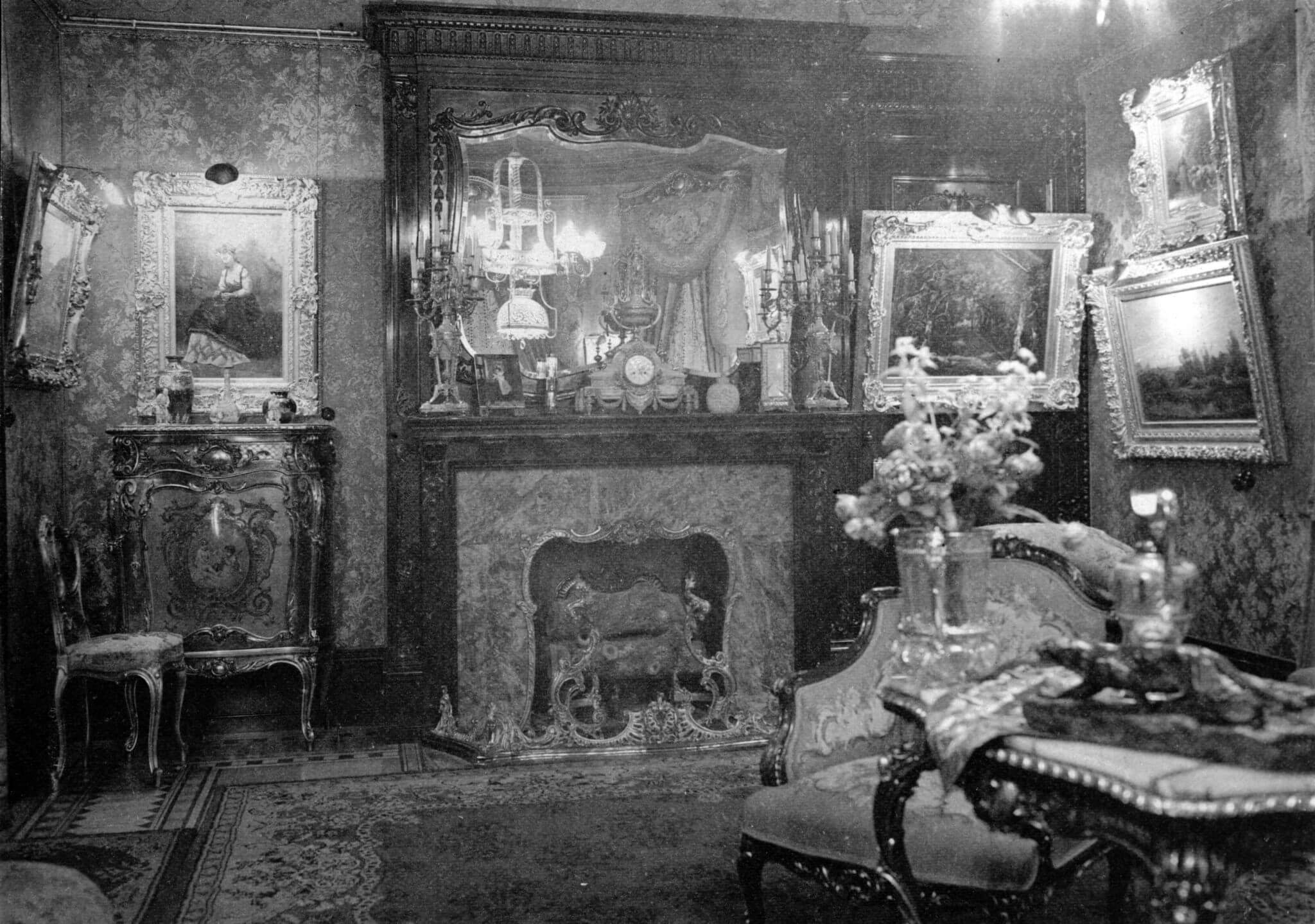 Lewis Stephany (American, 1874–1952). Reception room at Clayton, 1901. Courtesy of The Frick Collection/Frick Art Reference Library Archives. To the left of the mantel is Jean-Baptiste-Camille Corot's Crown of Flowers, at the far left is Jean-François Millet's Puy de Dome (The Frick Pittsburgh). To the right of the mantel is Narcisse-Virgile Diaz de la Peña's The Pond of Vipers (The Frick Pittsburgh), with Charles-François Daubigny's The Washerwomen (The Frick Collection) at lower right. Painting at upper right is unidentified.
The parlor was where the Fricks often entertained guests. Most of the furniture is lightweight and on casters, allowing it to be rearranged for any social occasion. Henry and Adelaide Frick held many game nights at Clayton and especially enjoyed playing whist—a popular card game of the period played in groups of four.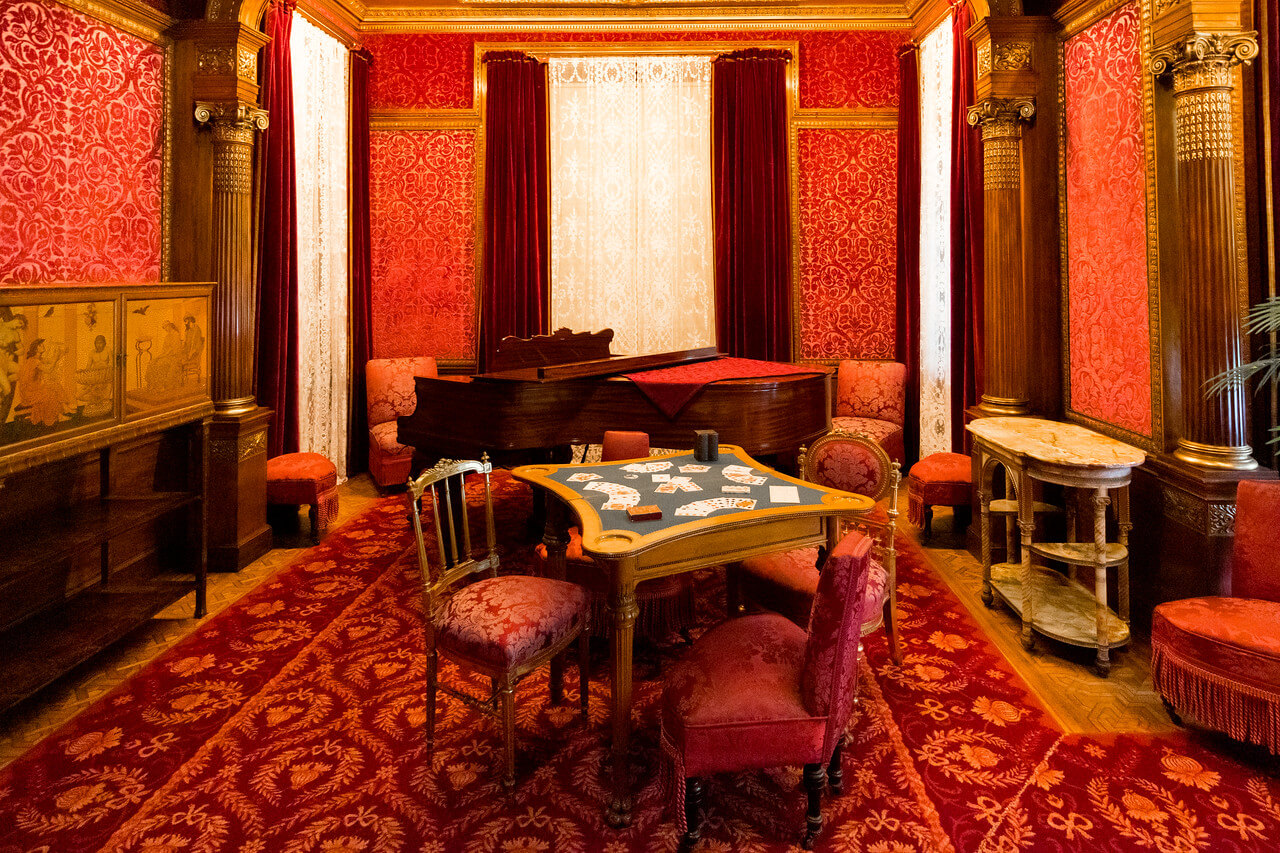 Card table installed in Clayton parlor.
A precursor to bridge, whist requires skill and a shrewd attention to detail. In 1893, Adelaide Frick wrote to her son Childs at school, "Attie [her sister] and I are deep in whist, but every day we find it harder and harder to understand and I am afraid that at the end of twelve lessons we shall come out behind in knowledge of the game." They must have endured, for the collection at Clayton is filled with numerous whist sets and her social calendars from the late 1890s frequently record card games with friends. The Woodwells, Holmses, and Frews, neighbors and friends of the Fricks, were frequent card-playing partners. A surviving score card in Adelaide's handwriting shows a game between Mr. and Mrs. Frick, Miss Childs (Attie), and Mrs. Ferguson (abbreviated Ferg).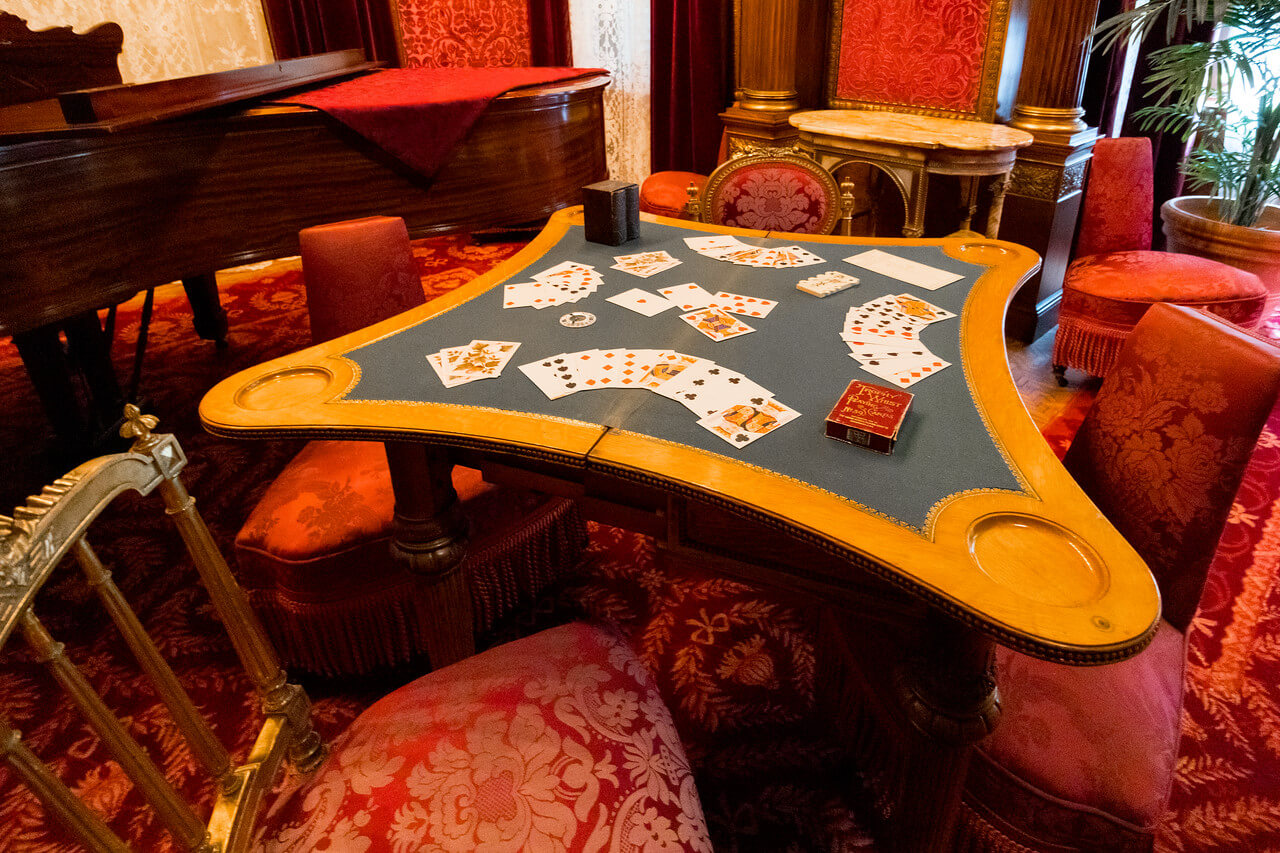 Life in the Gilded Age: Sport, Leisure, and Fun installation at Clayton, summer 2019.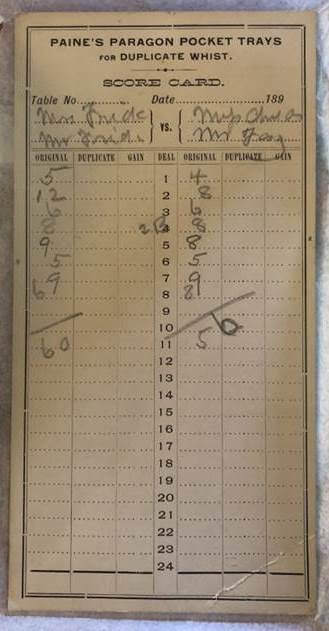 Whist score card with Adelaide Frick's handwriting, c. 1895. The Frick Pittsburgh.
The card table displayed in the parlor was designed by Frederick J. Osterling and made by New York-based firm Kimbel & Sons during the 1890–1892 renovation of Clayton. Generally shown as a side table in the upstairs sitting room, the table folds open to a felt-covered playing surface. When folded, the rear of the table conceals a hidden drawer for storing playing cards and game playing accessories like the mother-of-pearl game counters in our collection.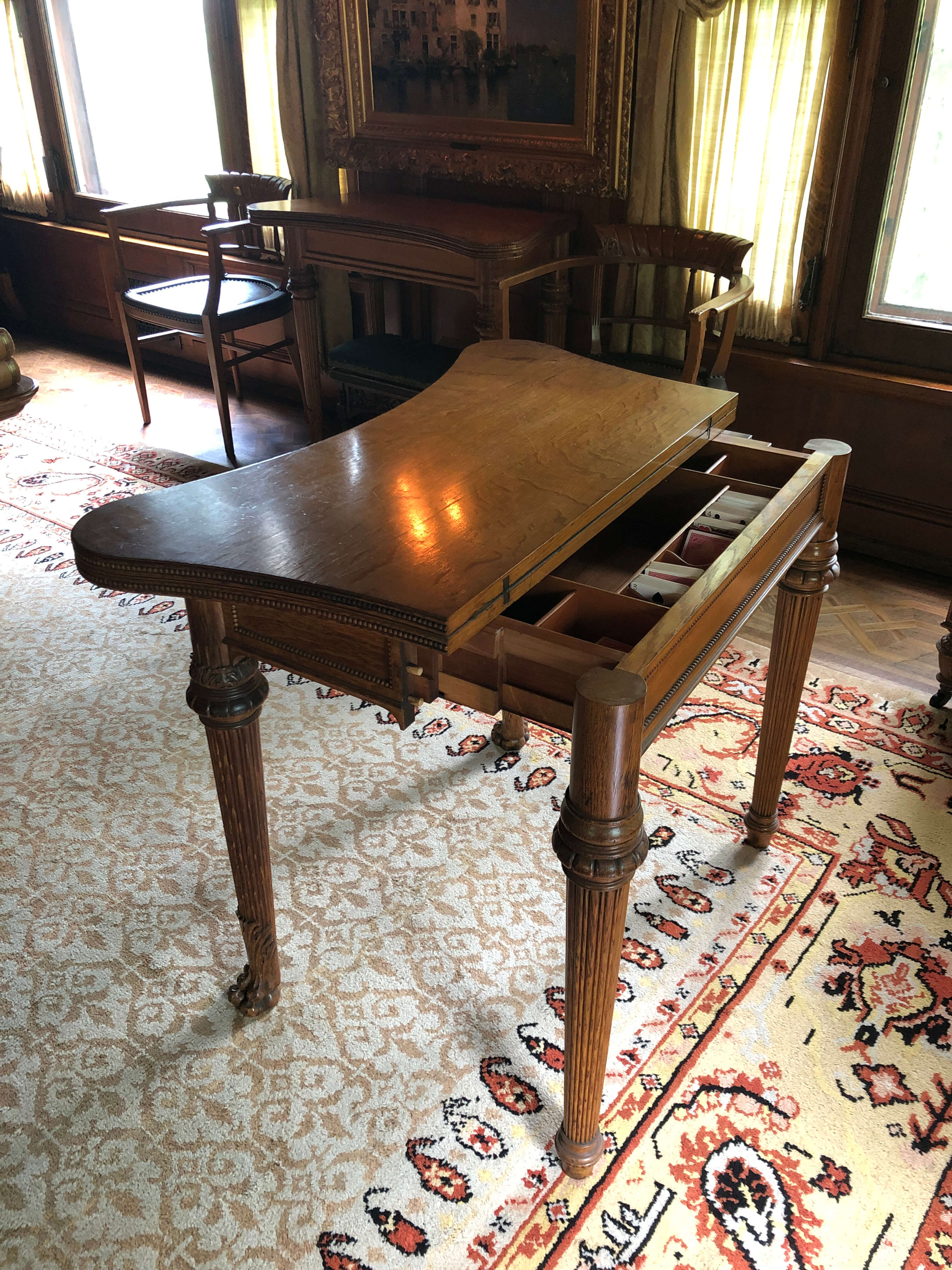 Frederick J. Osterling (designer) and A. Kimbel & Sons (manufacturer). Card table, 1892. Oak, wool, and leather. The Frick Pittsburgh.
Entertaining at home was a common activity and the dining room at Clayton saw many gatherings including intimate family dinners and lavish parties. For any affair, Adelaide Frick would have selected appropriate table settings and centerpieces to match the tone of the event. Given the tour's theme of leisure and fun, we couldn't resist dressing the table with a porcelain table service depicting playful children rendered in the style of popular Victorian illustrator Kate Greenaway and modeled by James Hadley for the Worcester Royal Porcelain Company. The baskets at their feet or borne on their shoulders would have carried dessert sweets or even small floral arrangements.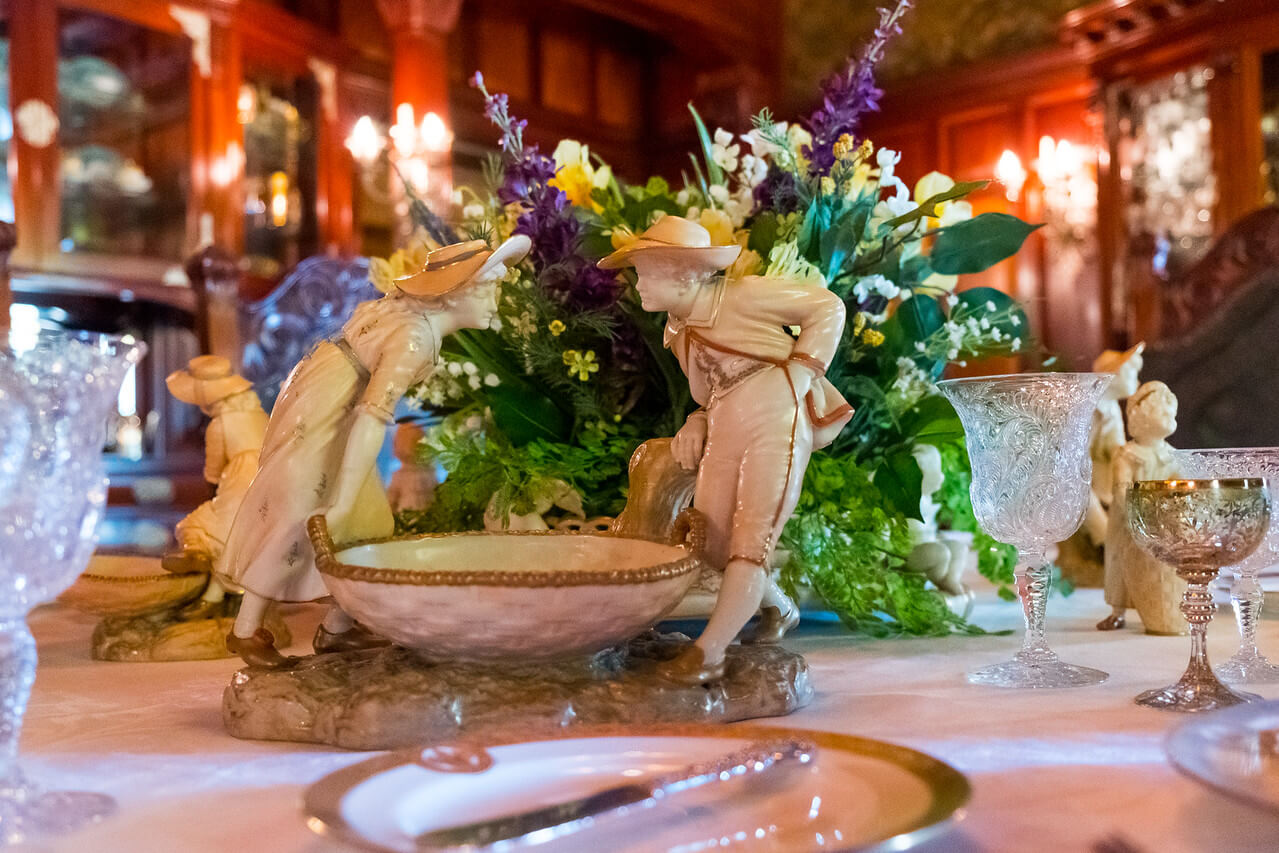 Kate Greenaway-inspired porcelain installed in Clayton dining room.
Not all meals were enjoyed indoors. Picnics were a summer activity that could be enjoyed by anyone, regardless of economic status. For families that could not afford to take time off or travel, a picnic was a simple and fun excursion to enjoy the outdoors. Fare could range from the simple to the complex, requiring flatware and plates, but typically consisted of items that could be eaten with ones hands—small sandwiches, fruits, biscuits, cheese, and pastries. Rules of decorum and etiquette were loosened, but still expected to be generally followed, even when outdoors.
For al fresco dining, the Frick family had a Thermos set and folding cutlery. The Thermos set, contained in a leather carrying case marked with Mr. Frick's initials, included two one-quart Thermos bottles and enameled tea cups (spied in a photo of Adelaide and Helen with friends on a picnic). From Helen's memoirs, we know the family frequently took their picnic suppers to a "specially [sic] lovely spot in Swissvale," traveling in a wagonette or car.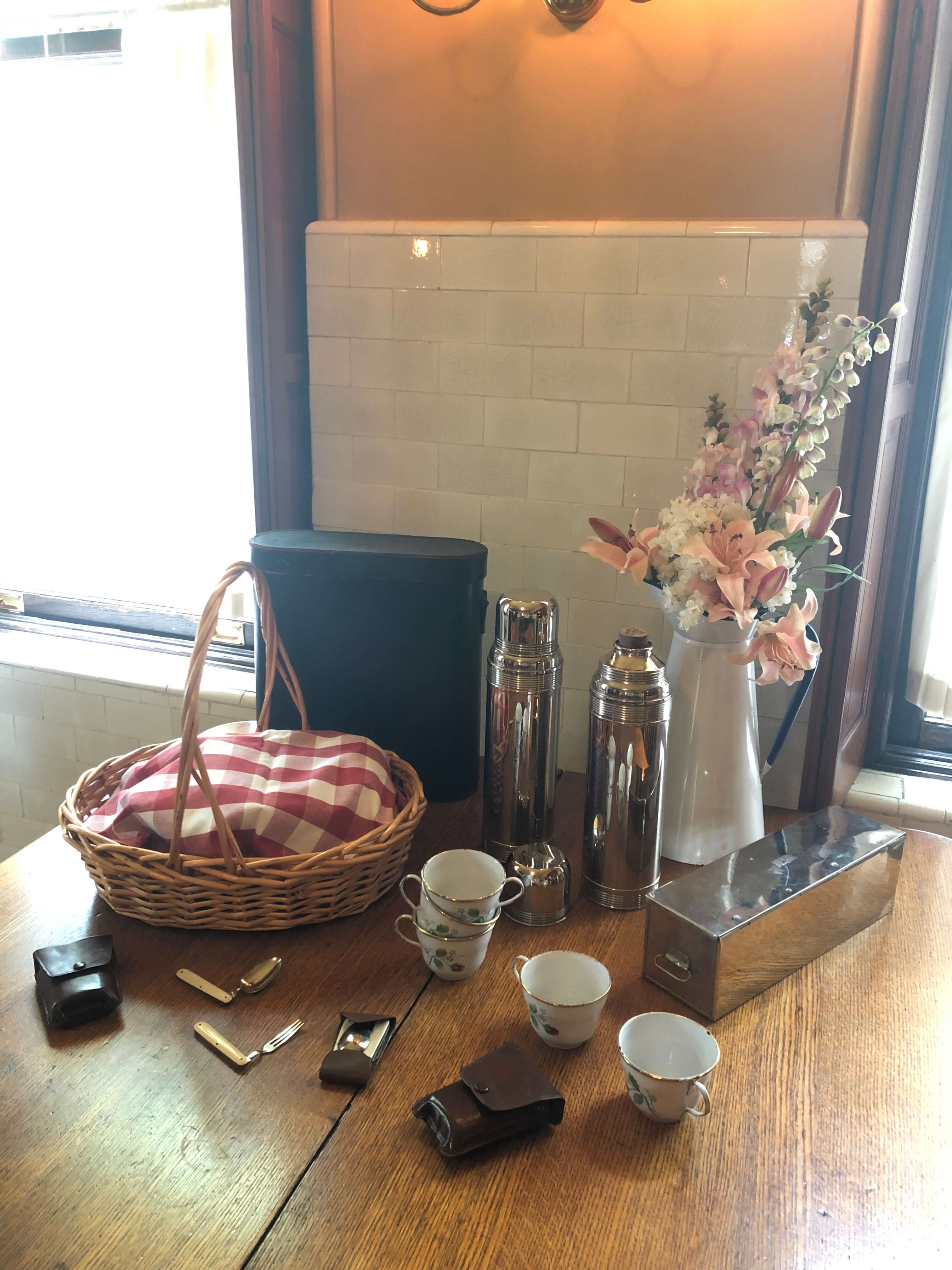 Thermos set on display in Clayton kitchen.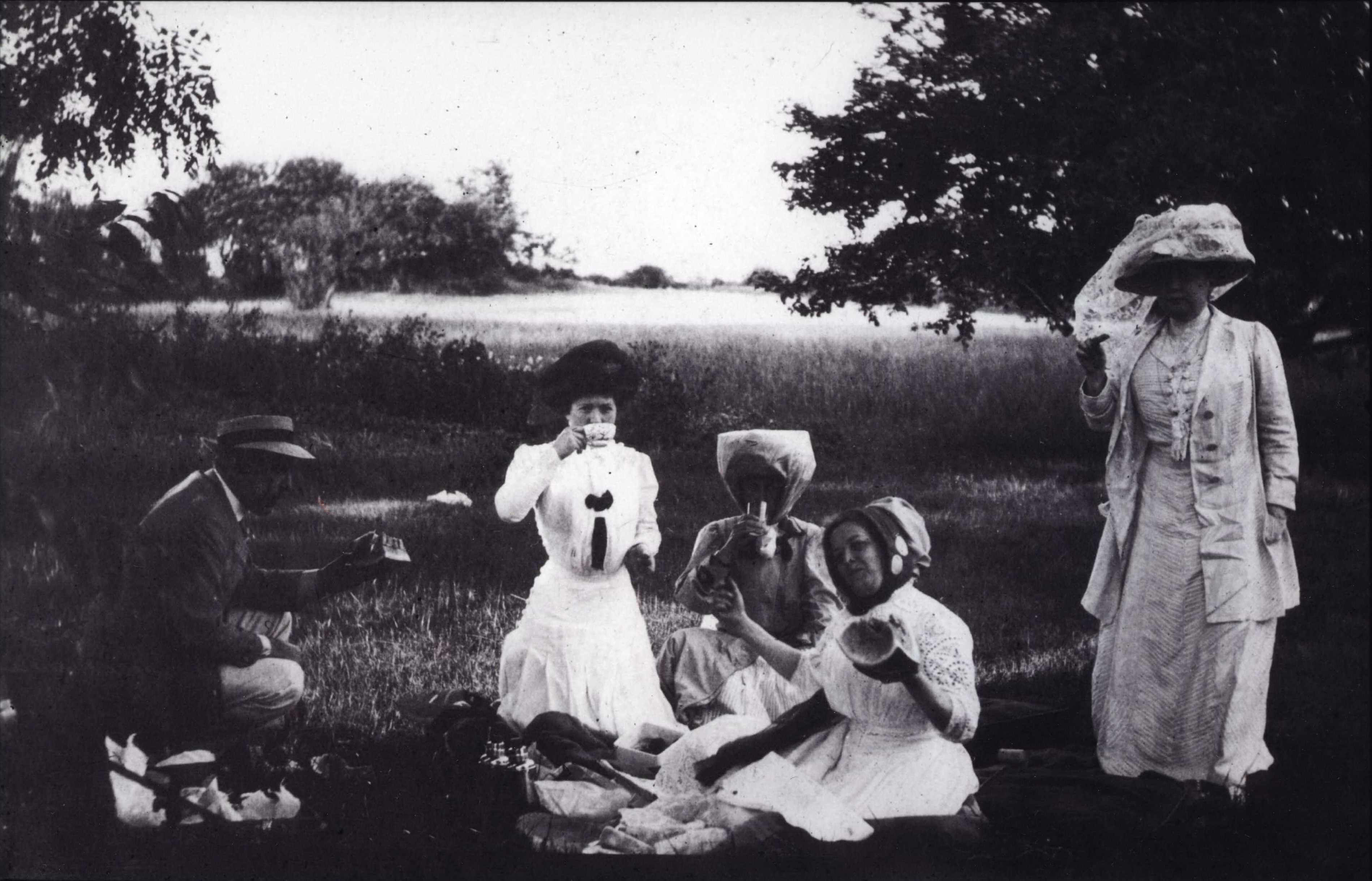 Adelaide Frick (seated with watermelon) and unidentified friends picnicking, c. 1910. Courtesy of The Frick Collection/Frick Art Reference Library Archives.
For excursions further afield, beginning in 1910, the Frick family could travel in their private Pullman rail car. It can be likened to the private jet of its day, ensuring that passengers traveled to their destination in style and with all the comforts and conveniences of home. The 82-foot private train car from the Pullman Company cost $39,656.16 (nearly $1 million today). The well-appointed interior contained four private bedrooms, a dining room, observation room, kitchen, and staff quarters. They named it
Westmoreland
, after the county where Frick grew up. The family outfitted the car with a 165-piece china service specifically for use when traveling, marked "Westmoreland" in gilded lettering. The family used the
Westmoreland
to travel between Pittsburgh, New York, and Prides Crossing, Massachusetts (where they built a summer home in 1906) and for numerous other jaunts across the county. (Interested in learning more about Eagle Rock, the Frick family's summer home in Prides Crossing? View our video series
here
.)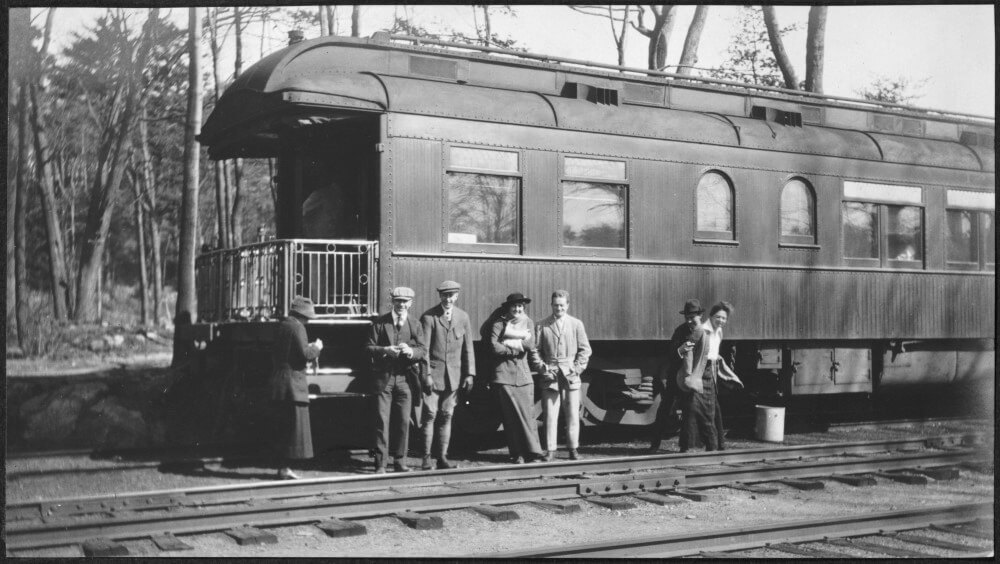 Helen Clay Frick and unidentified friends in front of the Westmoreland. Courtesy of The Frick Collection/Frick Art Reference Library Archives.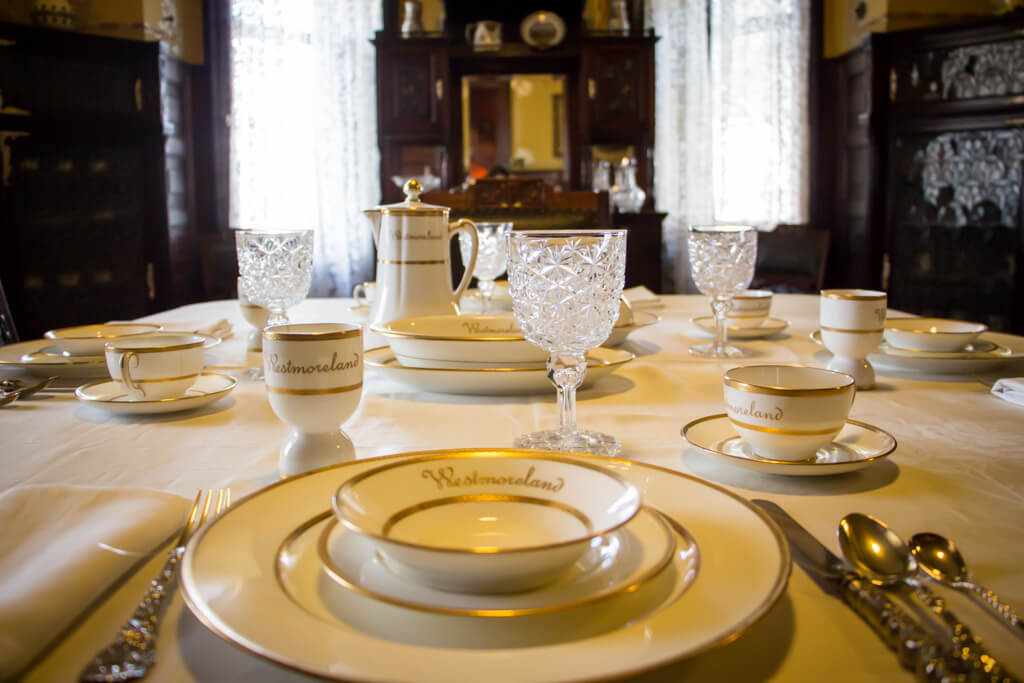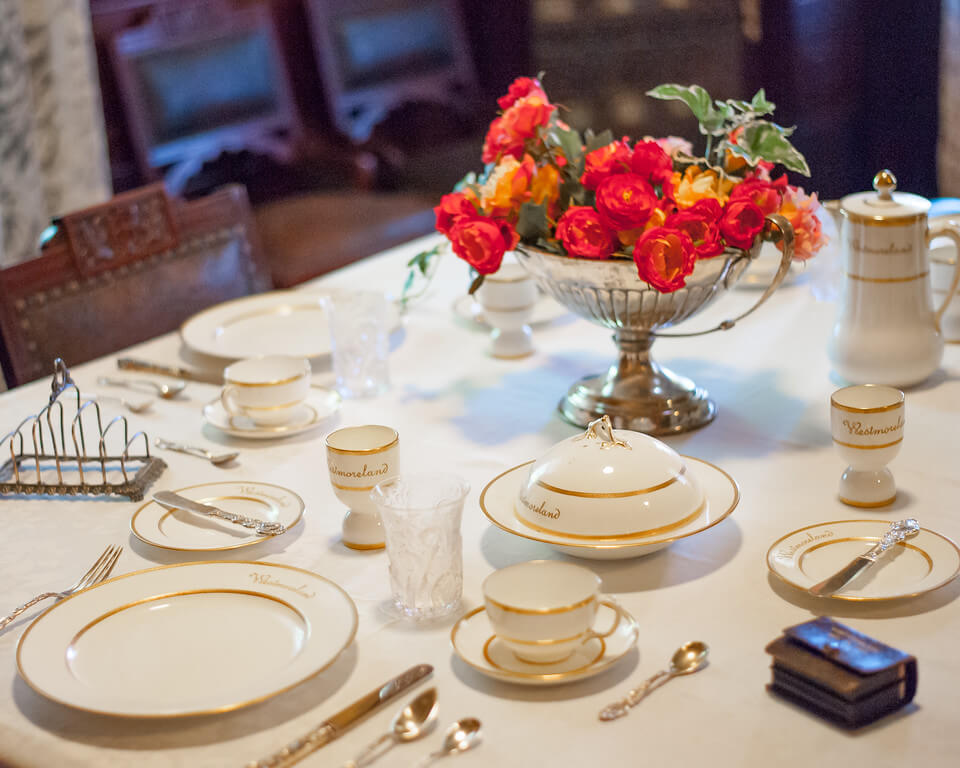 Minton & Company. Selections from the Westmoreland service, 1910. Porcelain with gilding. The Frick Pittsburgh.
The Gilded Age saw the commodification of sports culture that exists in America today. Attending and rooting for college and professional sports teams became an important part of leisure time for men and women. Individual sports like golf, cycling, and horseback riding were immensely popular as well, and Mr. Frick was an avid golfer. Helen remembered, "Golf was the keenest enjoyment he had for perhaps the last twelve to fifteen years, when he played it regularly at Prides and in N.Y. as often as weather permitted.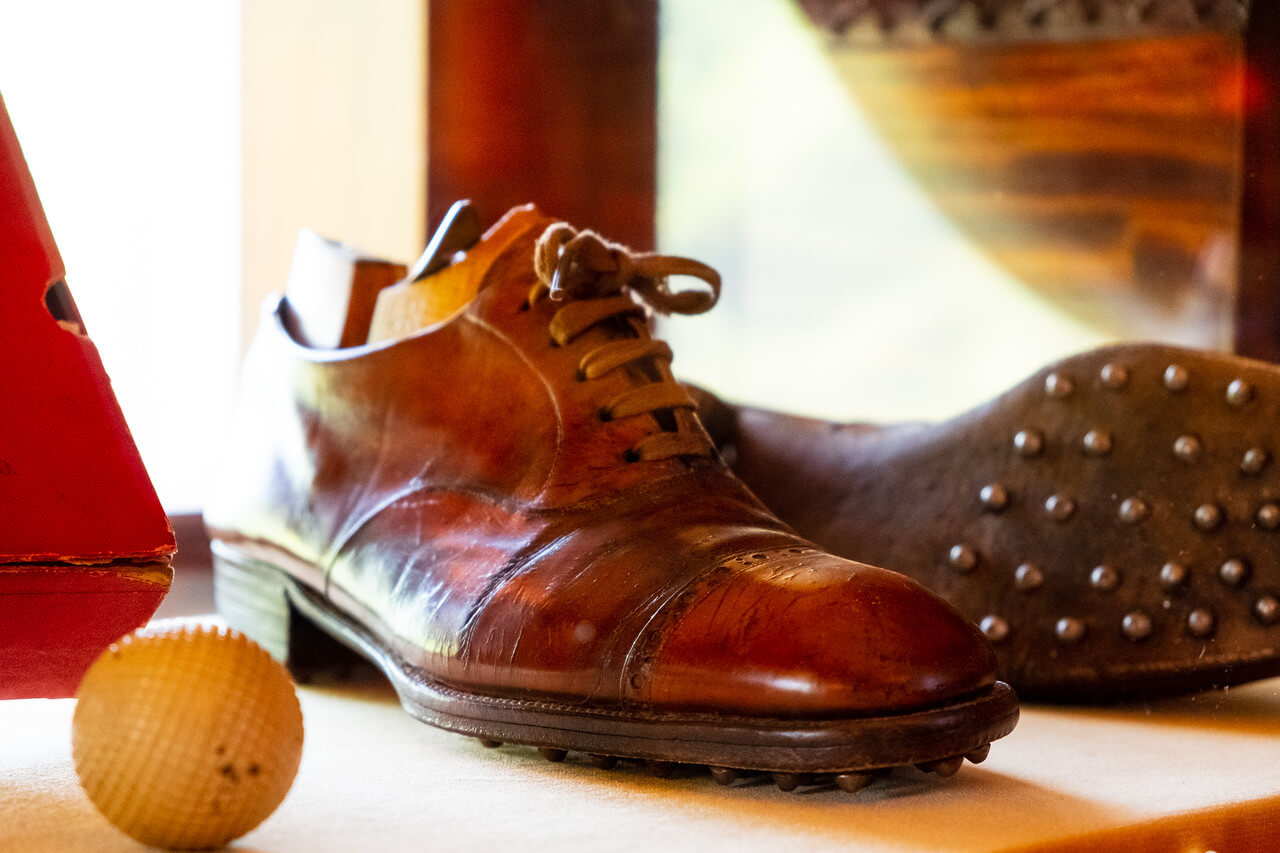 Mr. Frick's golf cleats.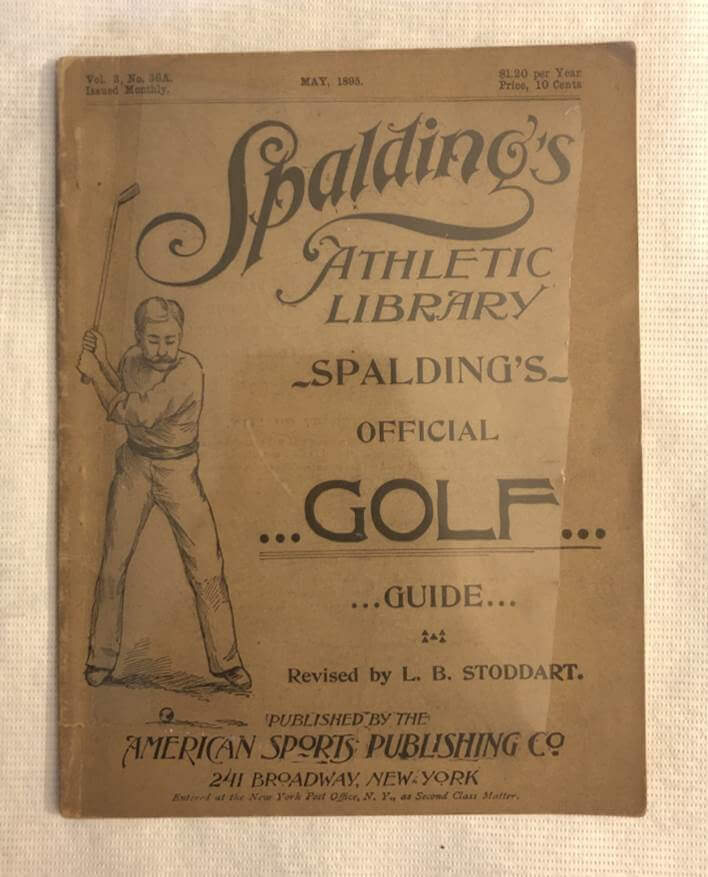 Spalding's Athletic Library: Spalding's Official Golf Guide by L.B. Stoddart. New York: American Sports Publishing Co., 1895. The Frick Pittsburgh.
Sports were not limited to men. As women increasingly left the domestic sphere in the late nineteenth century, they were encouraged to get fresh air and exercise. Mrs. Frick was an accomplished horsewoman who enjoyed riding and driving. To learn more about Mrs. Frick's love of horses, check out
this blog post
.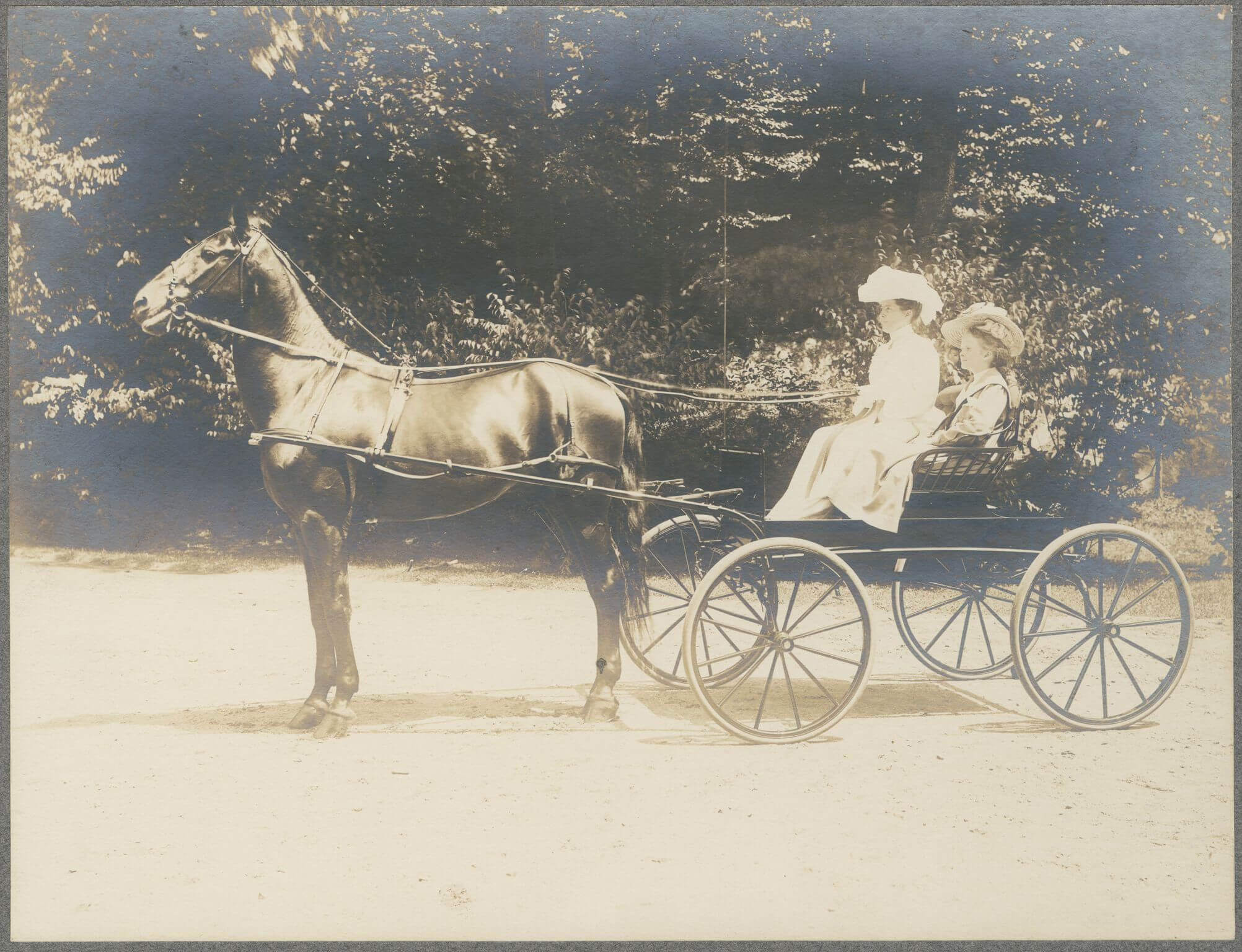 Adelaide and Helen Clay Frick driving a carriage, c. 1902. Courtesy of The Frick Collection/Frick Art Reference Library Archives.
Helen was encouraged to be active from an early age and we have photos of her riding, playing tennis, and golfing. Women were expected to still look fashionable when participating in sports and Gilded Age sartorial etiquette dictated a specific ensemble for different activities. This period saw the beginnings of American separates and sportswear with simple blouses and loose skirts. The looser silhouette with relaxed lines was more practical and allowed for movement in a way that women's fashion typically didn't. This would have been a quintessential summer look and is remarkably similar to what Helen is wearing in a photograph with friends on the golf course (note her golfing gloves!).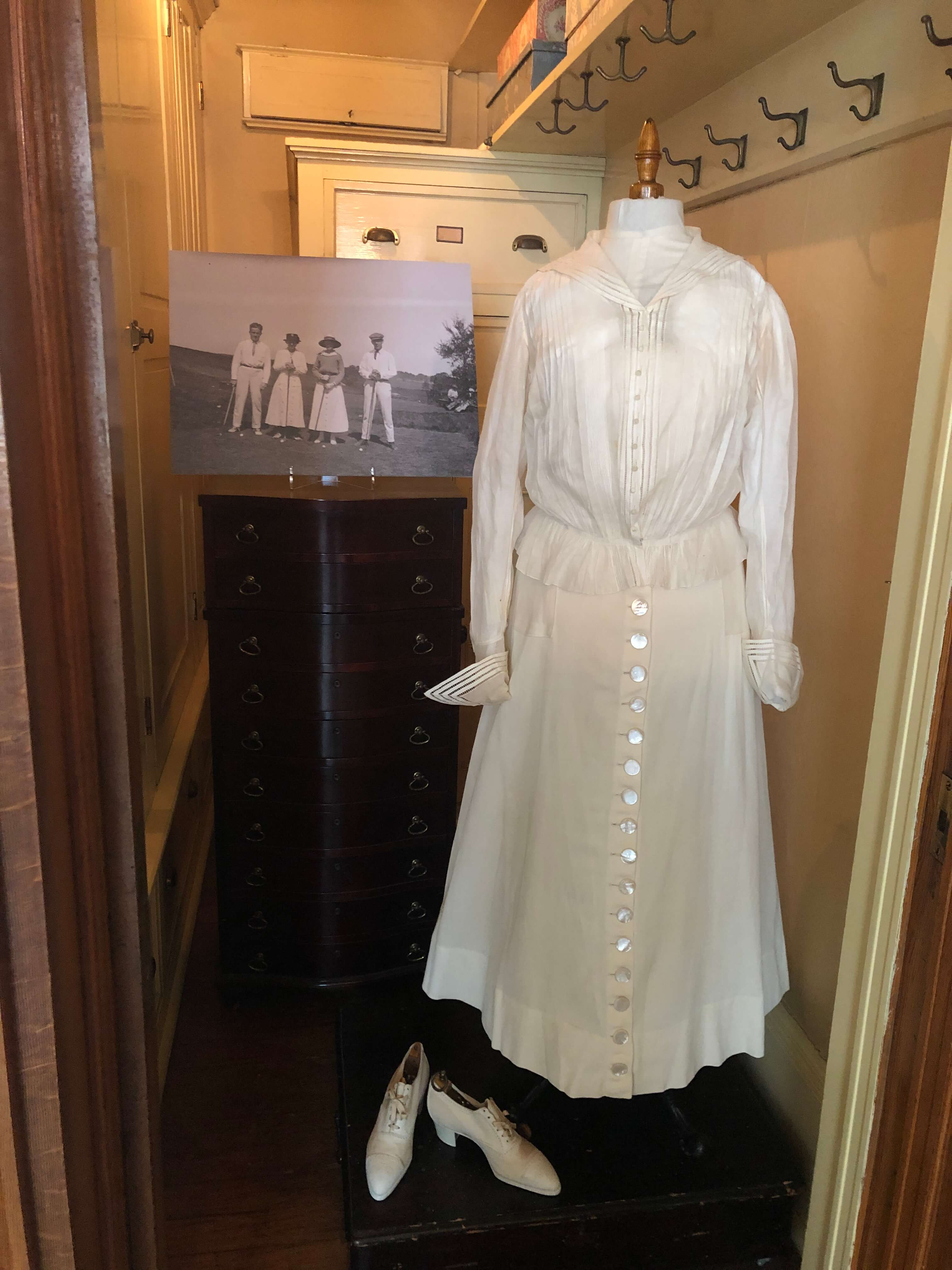 Golfing ensemble and shoes installed at Clayton.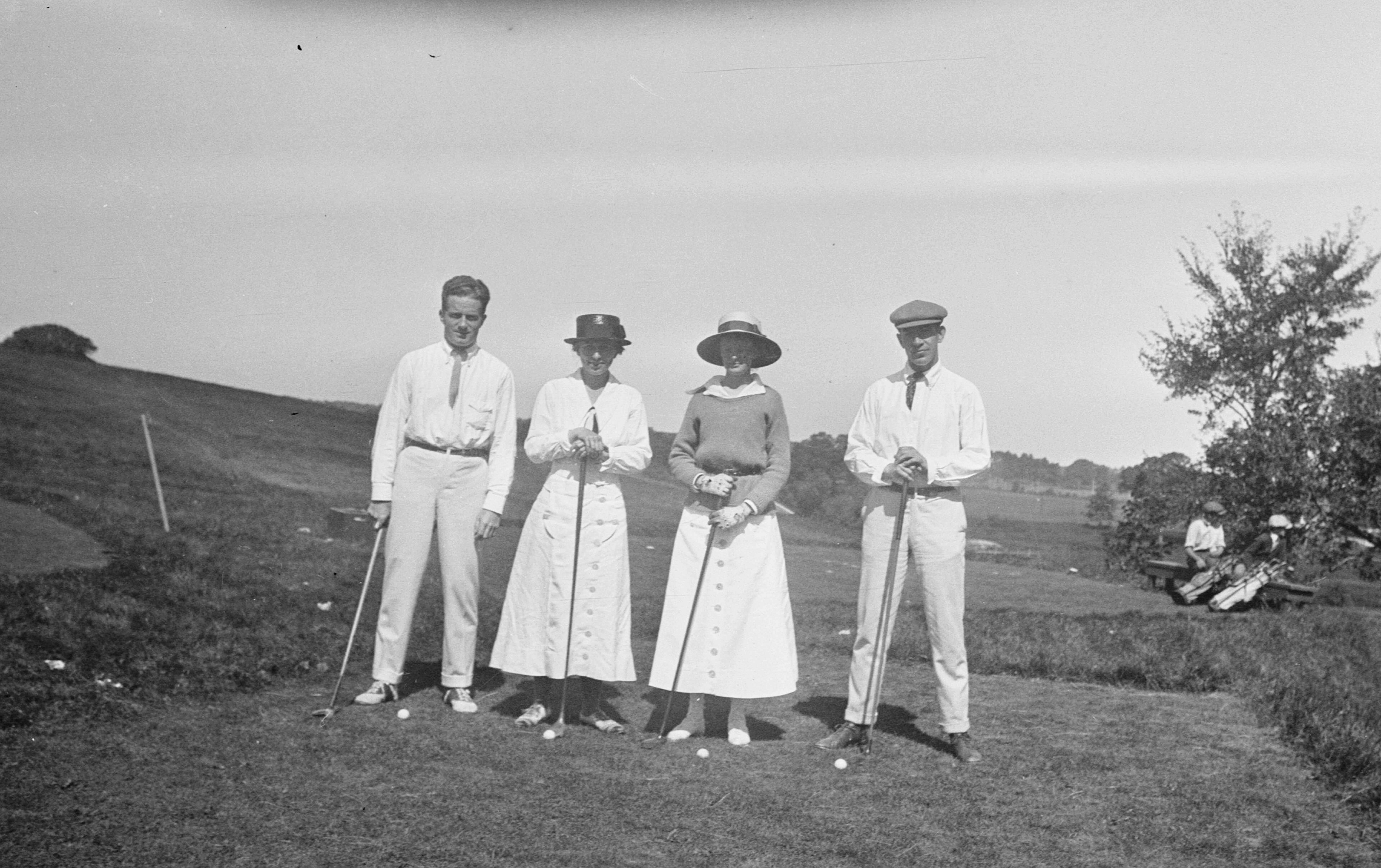 Helen Clay Frick (second from right) with friends on a golf course, c. 1910. Courtesy of The Frick Collection /Frick Art Reference Library Archives.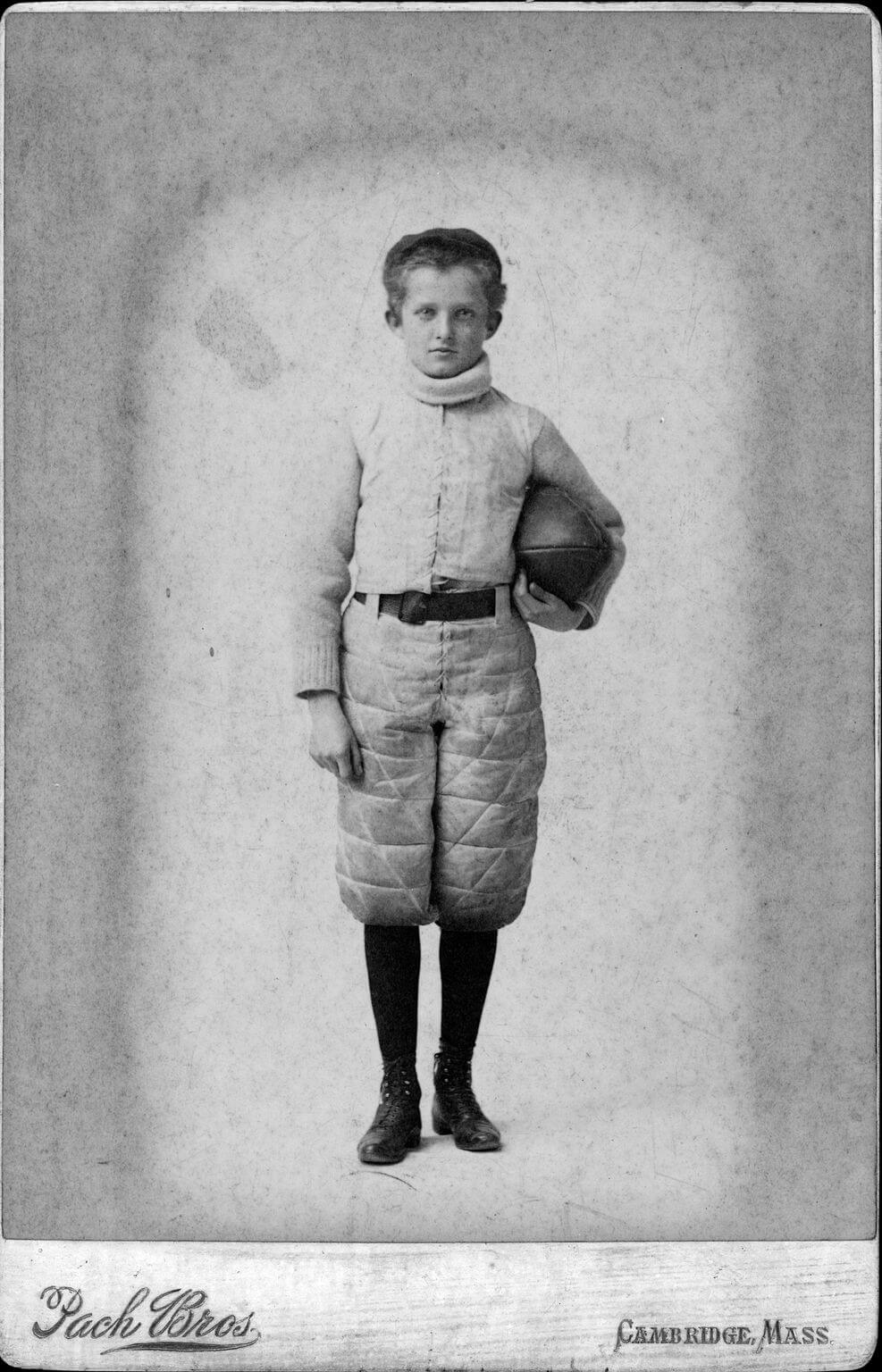 Childs Frick with football, c. 1893. Courtesy of The Frick Collection/Frick Art Reference Library Archives.
An 1890s image of Childs shows an early example of a football uniform (looking quite different from today's helmet and pads). Like the rest of his family, Childs was a sports fan, but he was also an enthusiastic student of natural history. From an early age, Childs was interested in studying biology, birds, and leaves, and also collected rocks, and tagged animals in the woods outside Clayton. Objects in the collection representing his hobbies include mineral samples with handwritten labels, a geological tool kit, and countless books on flora, fauna, and sporting. There are even mounted bird specimens that likely decorated Childs's bedroom, including two labeled in his handwriting.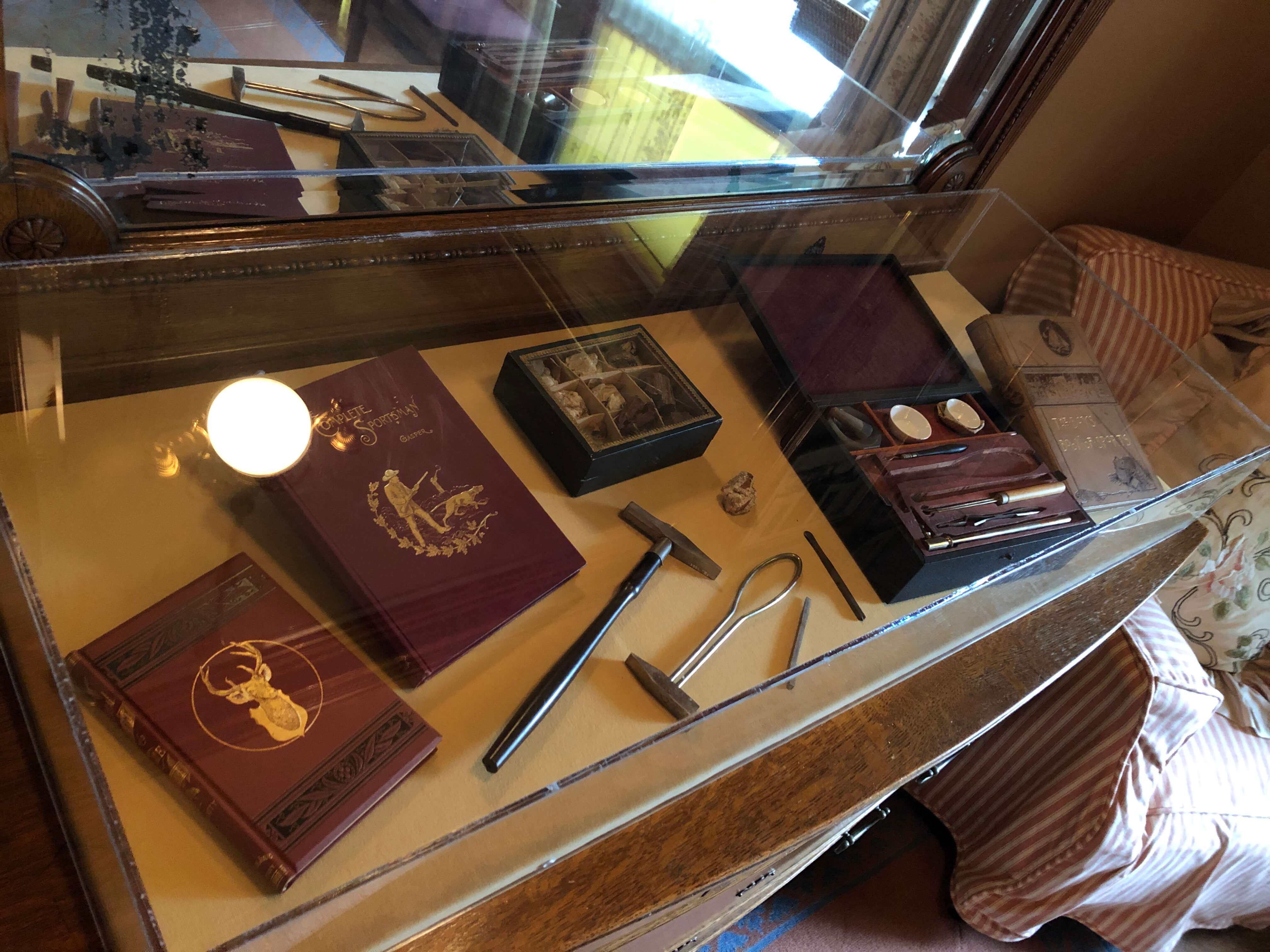 Artifacts related to Childs Frick's natural history interests on display at Clayton.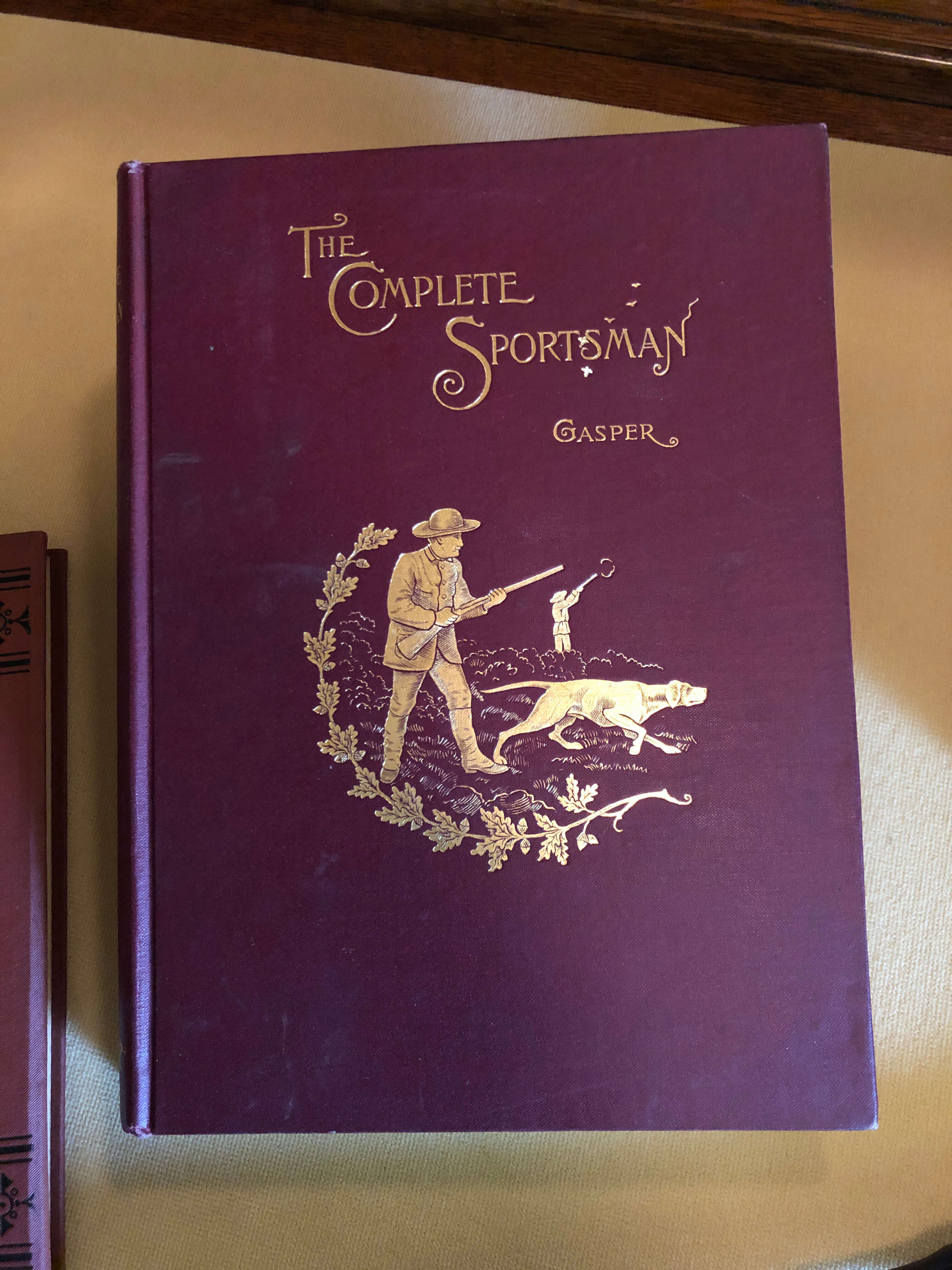 The Complete Sportsman by Howland Gasper. New York: Forest and Stream Publishing Company, 1893. Dated Jan. 29, 1901 in Childs Frick's handwriting. The Frick Pittsburgh.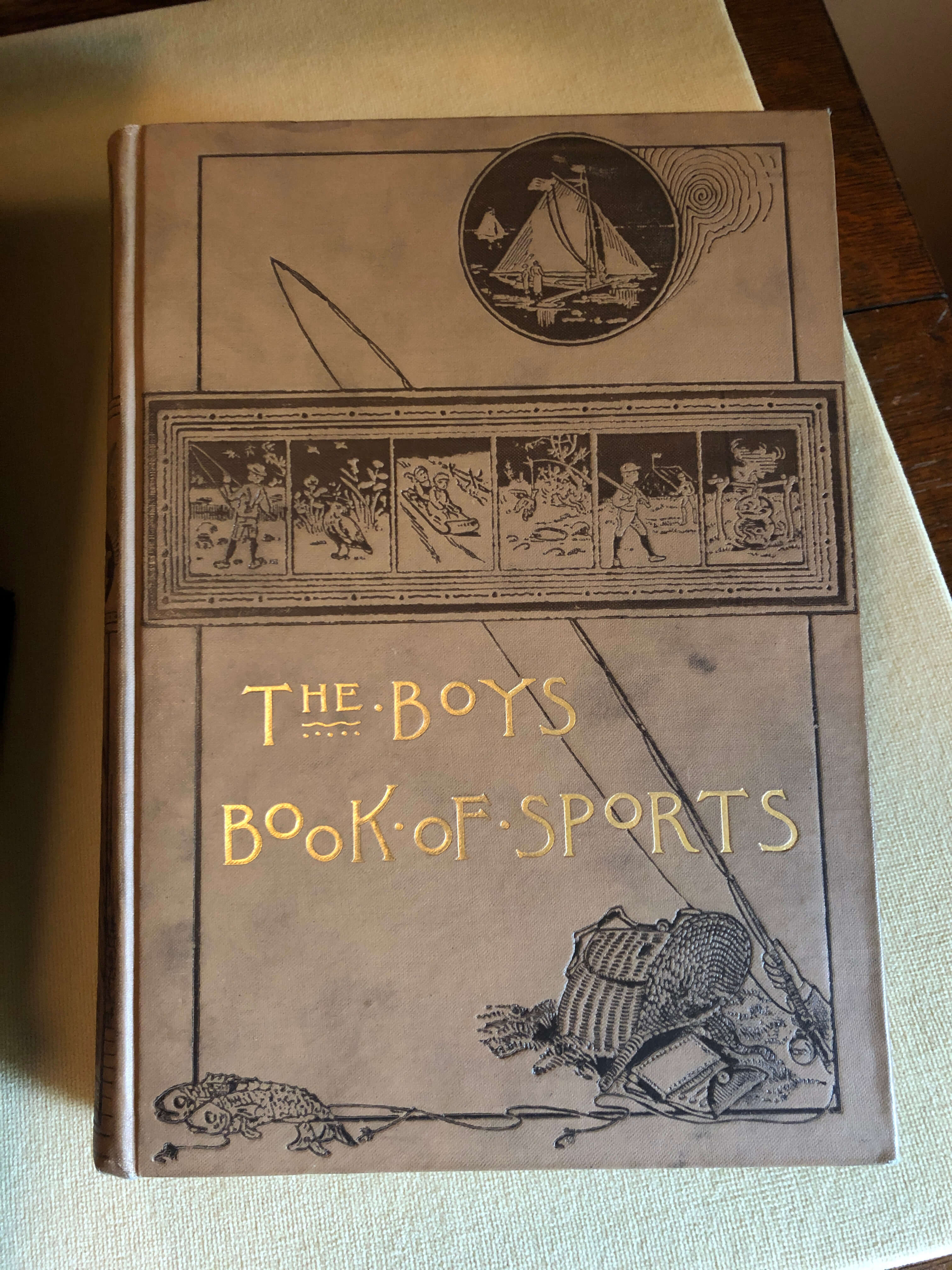 The Boys' Book of Sports and Outdoor Life edited by Maurice Thompson. New York: The Century Company, 1886. Inscribed "Childs Frick, Feby 1892." The Frick Pittsburgh.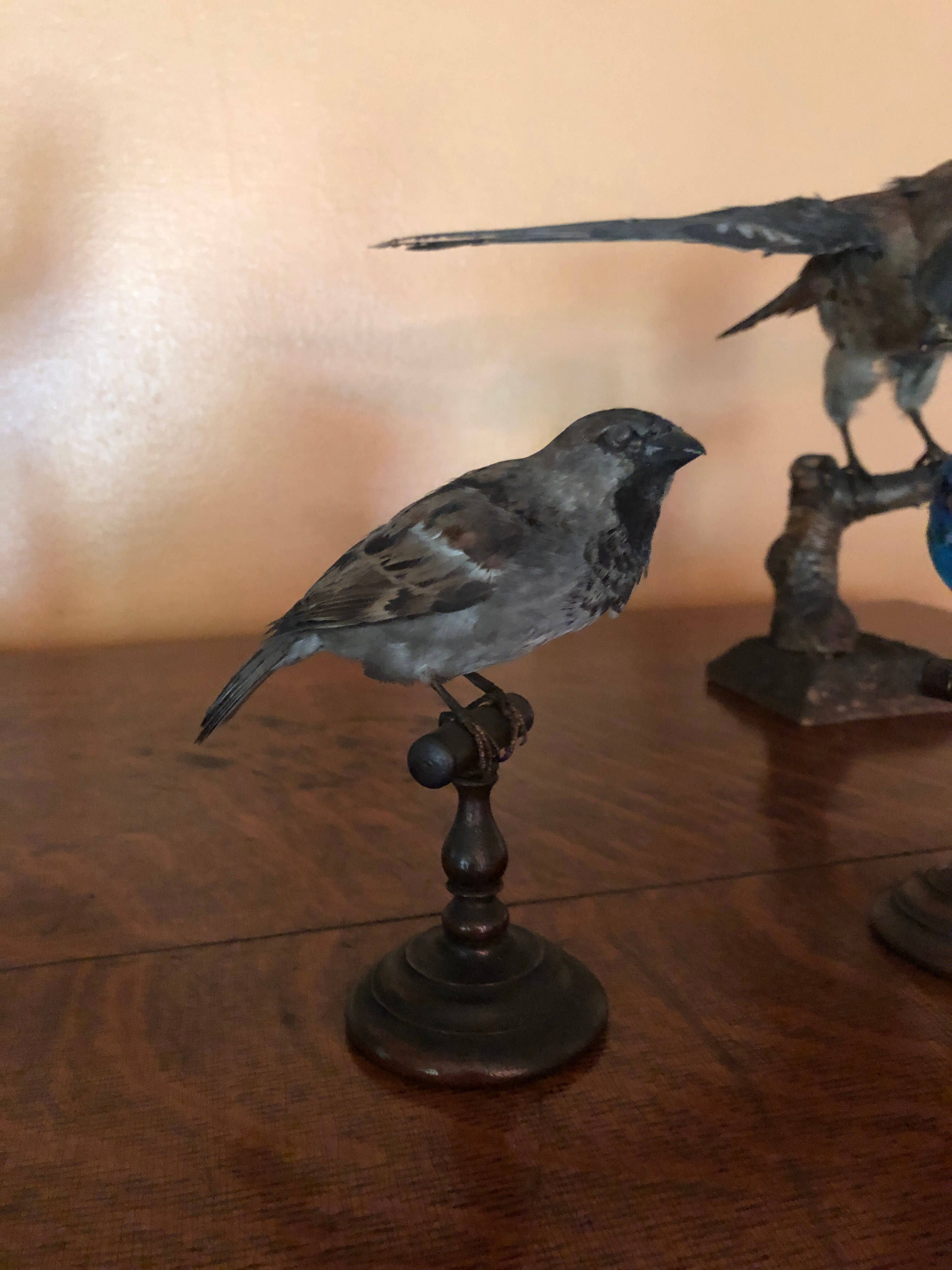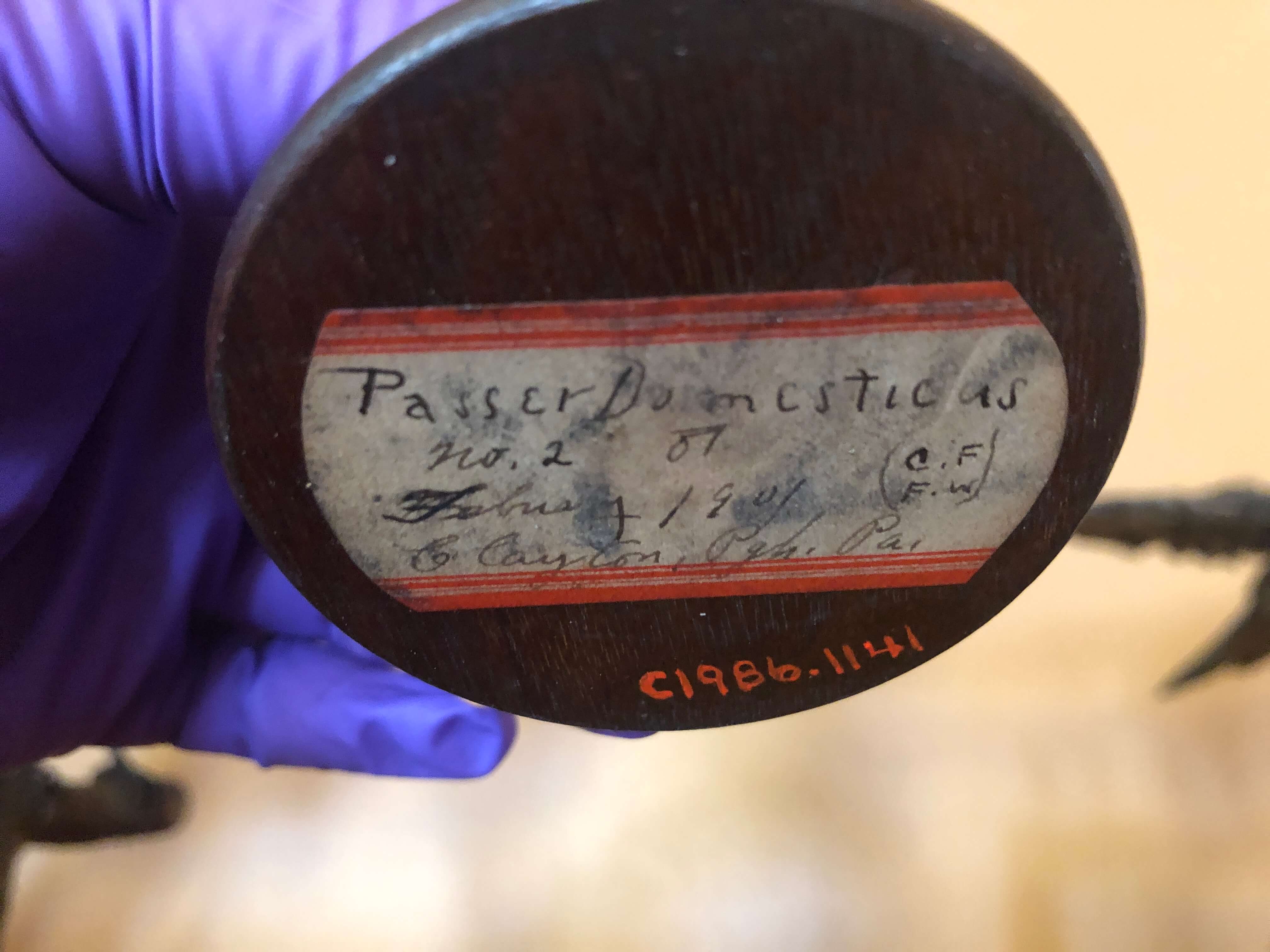 Passer domesticus or house sparrow. Label underneath: Passer Domesticus, no. 2, February 1901, Clayton, Pgh, PA. C.F./F.W. The Frick Pittsburgh.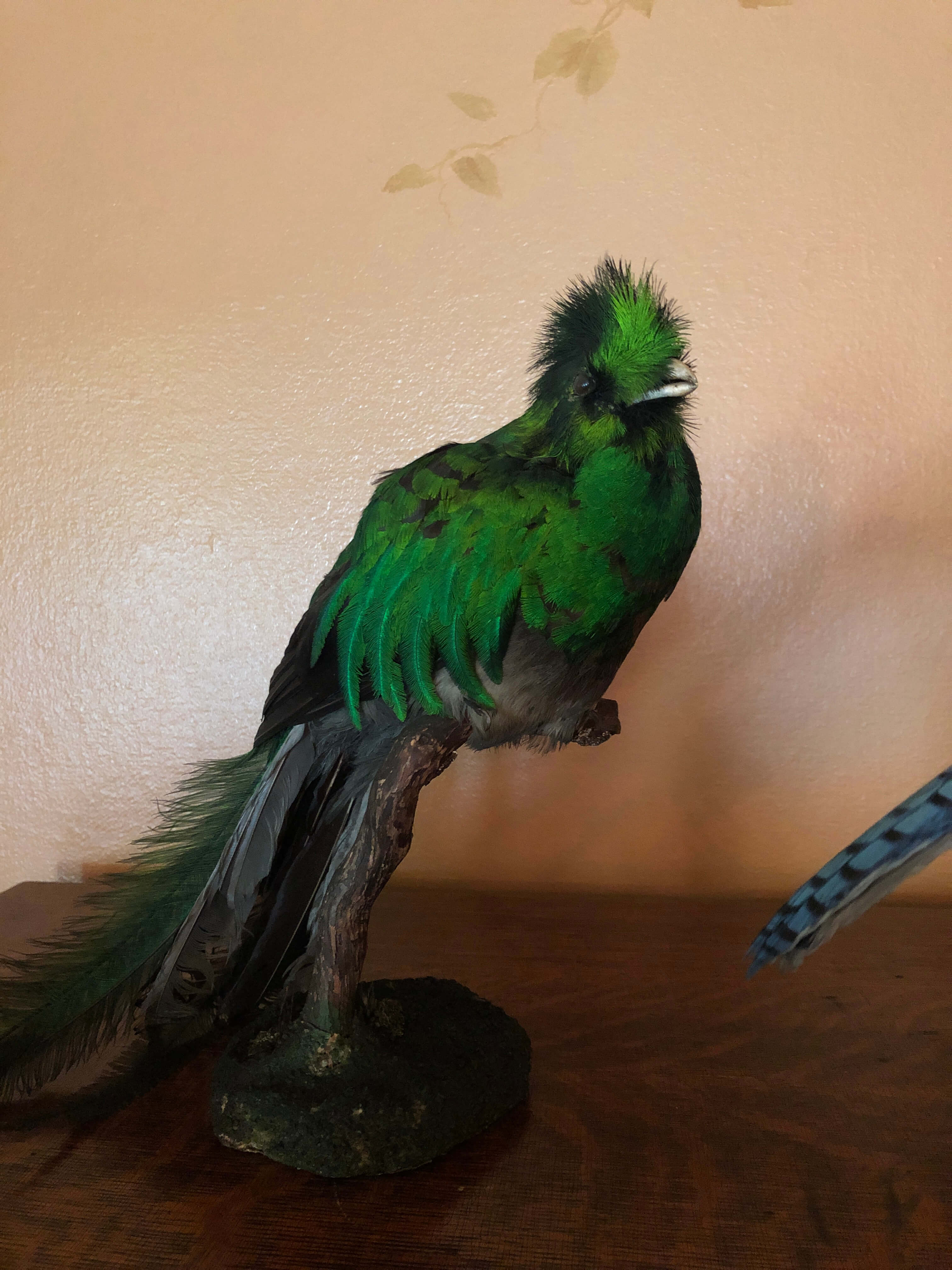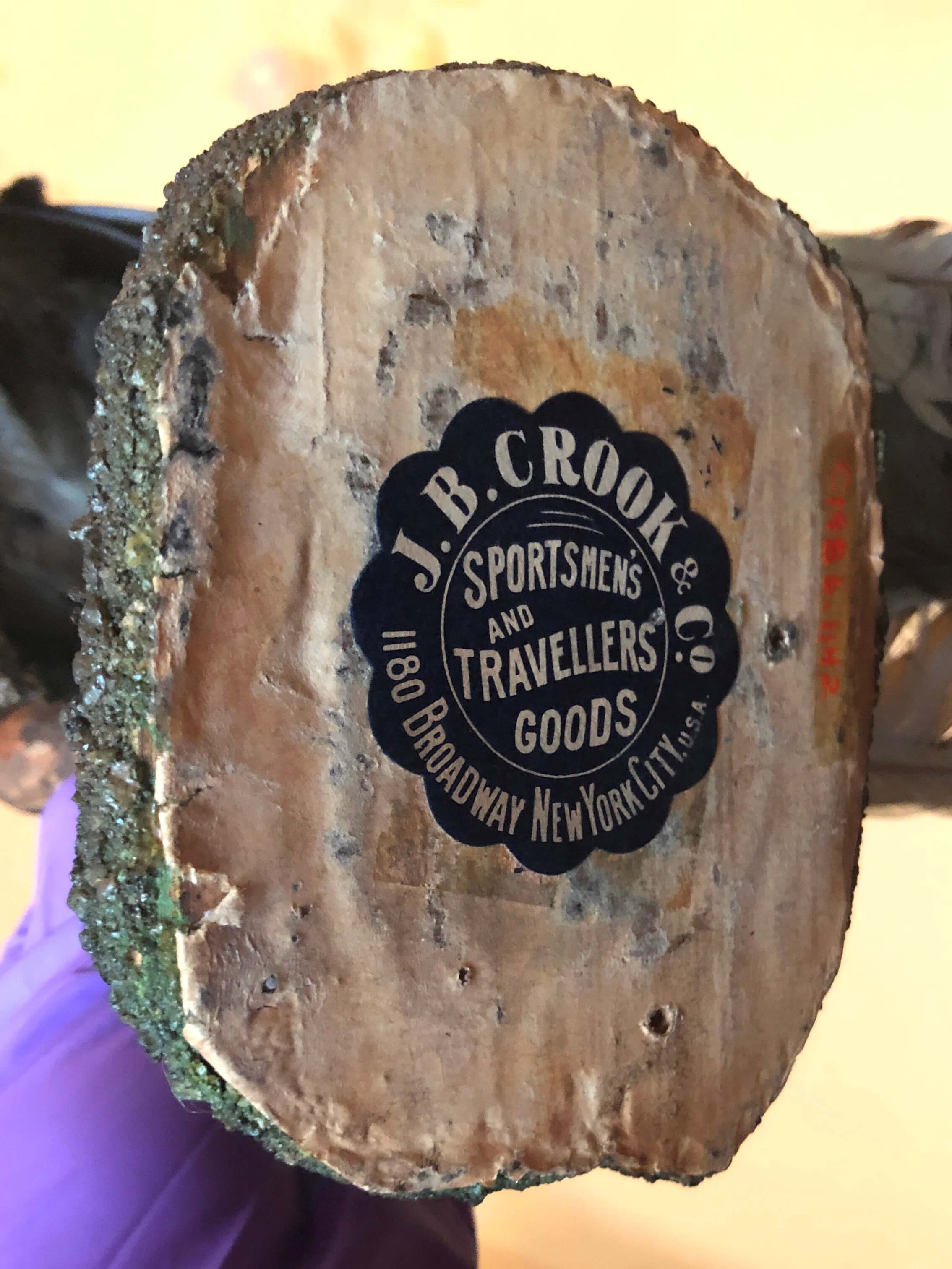 Resplendent Quetzal, juvenile male. Retailer's label underneath: J.B. Crook & Company, Sportsmen's and Travellers Goods, 1180 Broadway, New York City, USA. The Frick Pittsburgh.
After graduating from Princeton University in 1905, Childs embarked on expeditions to Africa in 1909–1910 and 1911–1912 to hunt big game, and his finds became the core of the Carnegie Museum of Natural History's Hall of African Wildlife. (Our modern conception of conservation doesn't include big game hunting, but it was common in the early twentieth century, when less was known about African species.) Only the wealthiest men could afford to embark on a safari. An expedition like the two Childs took required guides, armed guards, porters, and servants, not to mention essential supplies like food, water, and portable shelter. The life of luxury often continued even on safari. Childs Frick's inventories list necessities such as water, flour, sugar, tents, and ammunition as well as tea, whiskey, toilet paper, and tobacco.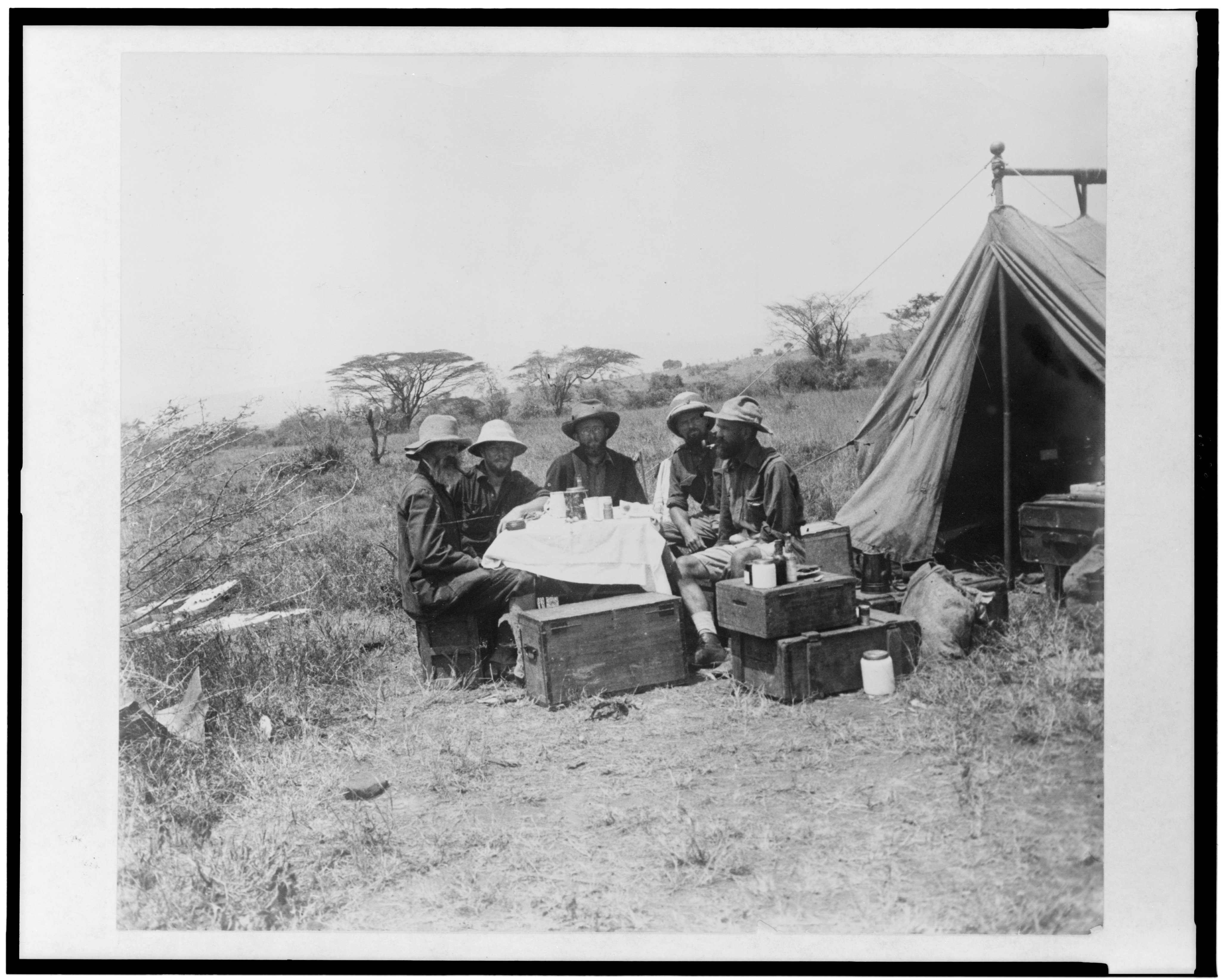 Edgar A. Mearns (far left) with Childs Frick (center) and three unidentified men at campsite during the Abyssinian Expedition, 1911. Ruth Deane Collection, Library of Congress.
As Childs grew older, his interest settled on paleontology. He eventually amassed some 200,000 specimens and became a curator, trustee, and benefactor of the American Museum of Natural History.
Of course one of the most popular leisure activities of the 19th century was reading. Changes in printing technology allowed for a wider array of printed materials and ever cheaper prices for newspapers, magazines, and books. The library at Clayton represents the wide range of interests of the Fricks and is typical of an affluent, socially-inclined family. Clayton's library includes volumes of contemporary fiction, art history, botany, astronomy, dental surgery, x-rays, phrenology, law, religion, children's literature, Shakespeare, and the history of France, England, Rome, and Greece, to name just a few.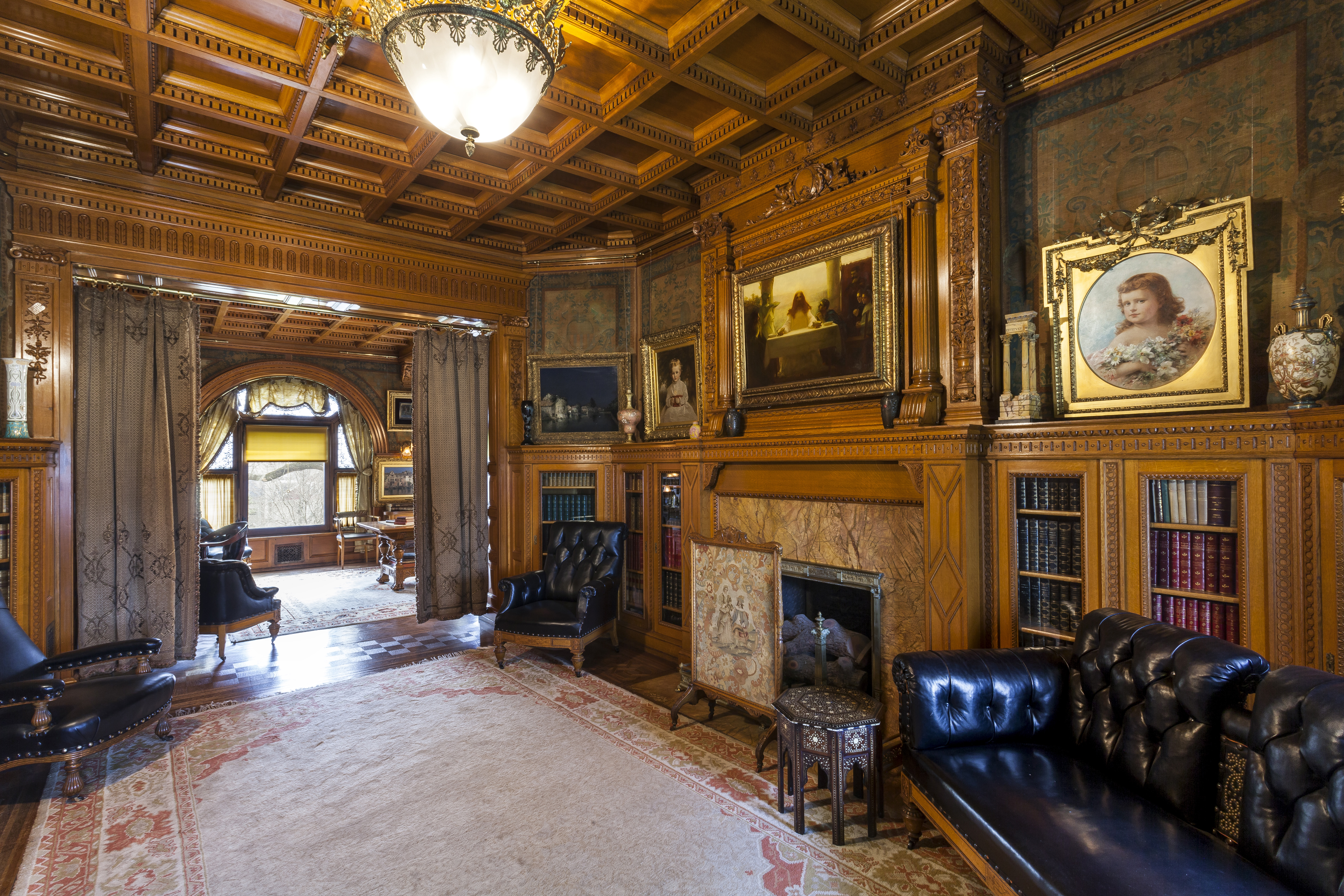 View of library and sitting room at Clayton.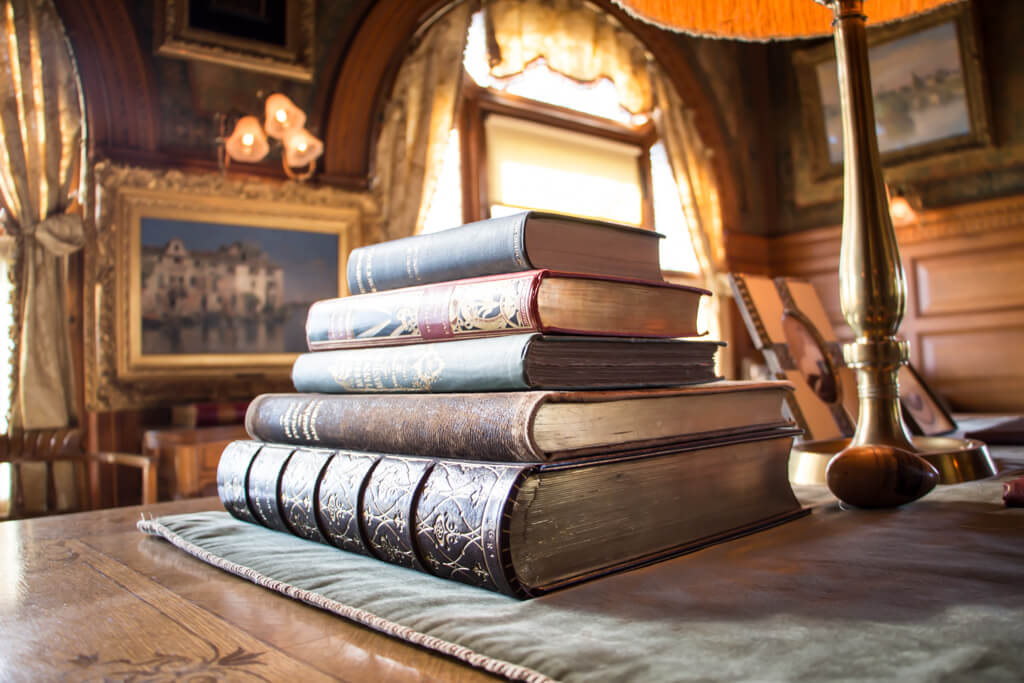 Books in the Clayton library.
Archival documents including receipts, letters, and objects themselves (like bowling pins!) tell us a lot about the leisure activities of the Frick family, but there were also many other pursuits enjoyed by people at the turn of the 20th century (as they are today) like shopping, collecting, making arts and crafts, attending the theater, visiting amusement parks, expositions, and museums, playing board games, and joining social clubs.
Some of these activities might sound particularly appealing to us right now, as we continue to stay home and do our part to help prevent the spread of Covid-19. Our socializing is from 6' apart or conducted via electronic devices. Our browsing is online, and our team athletics are on hold. For many of us cooking, crafting, and board games may be the leisure activities of choice right now.
Let us know what you're up to. Stay in touch, and please do reach out to
info@thefrickpittsburgh.org
with your comments, questions, or suggestions for future blog posts.