The Story of The Philadelphia Story
One of the most enjoyable parts of hosting
Katharine Hepburn: Dressed for Stage & Screen
at the Frick has been hearing visitors' stories about their personal experiences with Hepburn's movies, and, in some cases, with Hepburn herself. Without a doubt, a favorite movie of many is
The Philadelphia Story
from 1940.
I include myself among those who consider this to be a favorite Hepburn film, and have loved it since I was about 12 years old, watching it on the American Movie Classics channel with my parents. The glamorous stars and witty, fast-paced conversations in many of the movies of the 30s and 40s were so compelling to my middle-school self, and Hepburn's character of Tracy Lord in
The Philadelphia Story
grabbed me. Confident, determined, and self-assured, perhaps to a fault, Lord was the epitome of the kind of strong woman I wanted to become.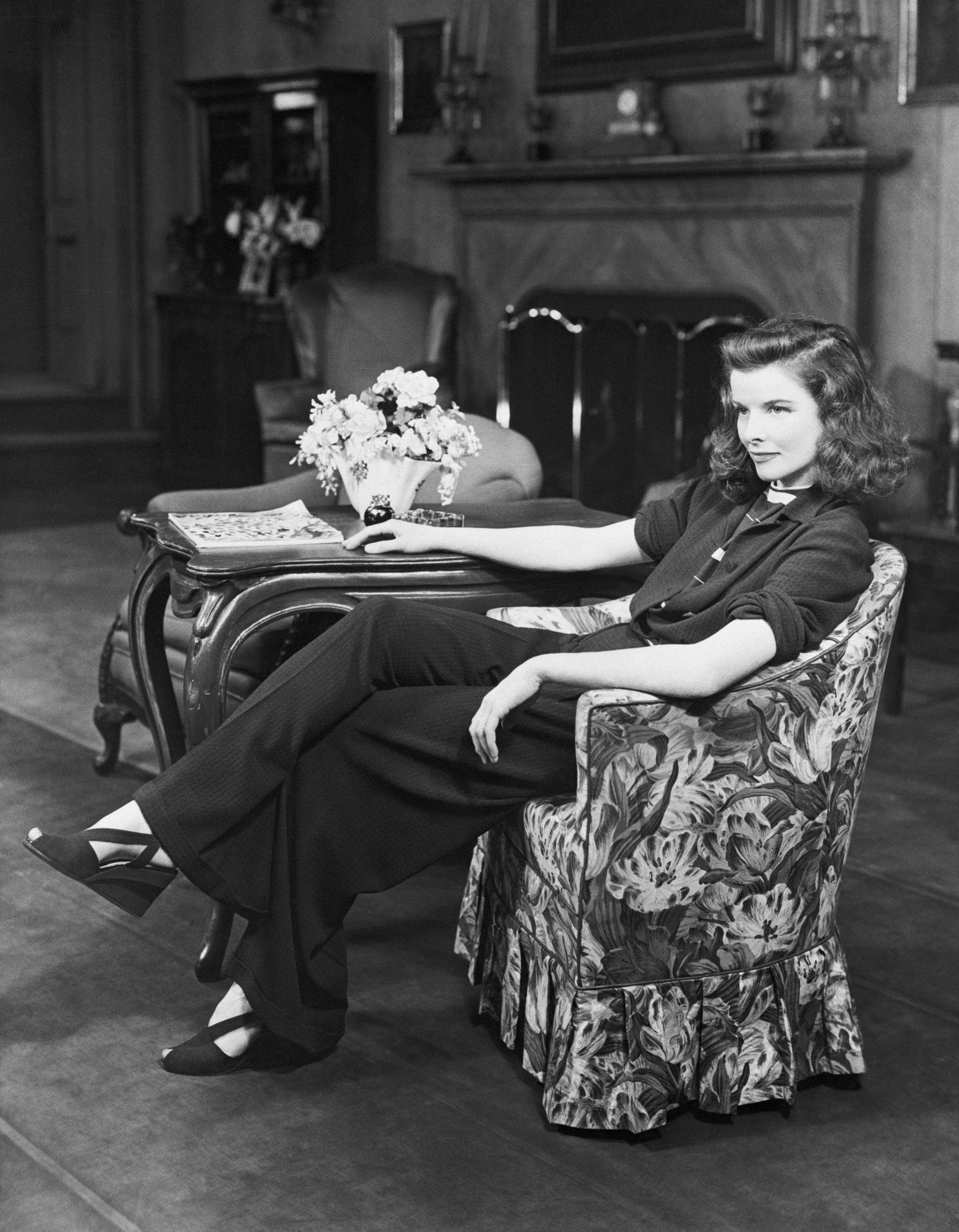 Katharine Hepburn as "Tracy Lord" in The Philadelphia Story, stage production, 1939. Vandamm Studio © The New York Publicy Library.
Through this exhibition, we've had the chance to learn more about the story behind
The Philadelphia Story
, which is as interesting as it is surprising. In 2019, looking back at Katharine Hepburn as an icon of the stage and screen, it is difficult to imagine that there was a point in her career, in the mid-1930s, when she was considered to be "box office poison." In her autobiography,
Me
, Hepburn wrote about this time, "During this period, my career had taken a real nosedive. It was then that the 'box office poison' label began to appear. The independent theater owners were trying to get rid of Marlene Dietrich, Joan Crawford and me. It seems they were forced to take our pictures if they got certain ones which they really wanted. Actually, I felt sorry for them. I had made a string of very dull movies:
Break of Hearts
,
Sylvia Scarlett
,
A Woman Rebels
,
Quality Street
."
1
While Hepburn had indeed made a series of dud films from 1935 through early 1937, several that followed were wonderful, including
Holiday
and the phenomenal
Bringing up Baby
, both with Cary Grant and both worth seeing. Another terrific film that was entirely overlooked at the time was
Stage Door
, in which Hepburn plays an up-and-coming actress alongside Ginger Rogers and Lucille Ball. (As an aside, a stunning costume from
Stage Door
is part of the exhibition and worth a visit itself!)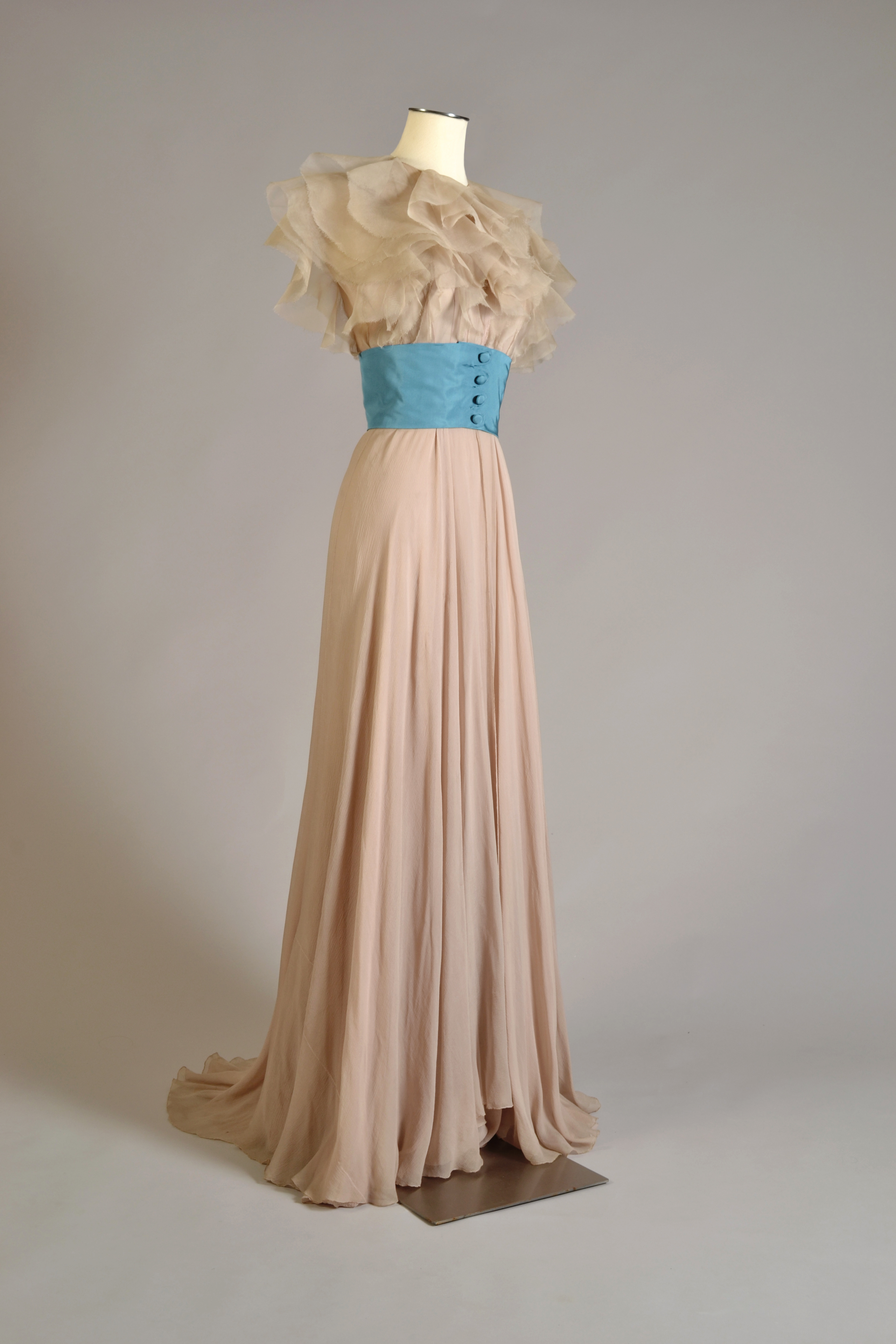 Muriel King (American, 1900–1977). Costume for "Terry Randall" in Stage Door, RKO, 1937. KSUM 2010.12.2ab.
After being labeled poisonous, Hepburn decided to buy out her contract with production company RKO, and retreated to her family home in Connecticut to regroup and consider her next career move. While there, friend and playwright Philp Barry contacted her and said that he had two projects in mind that he wanted to discuss with her. Barry had previously written the play Holiday, the movie version of which she had just filmed with Cary Grant. Barry joined Hepburn in Connecticut and presented his ideas, one of which was the concept of
The Philadelphia Story
, with her in mind as the lead character of Tracy Lord. Hepburn was immediately on board with the concept, and worked with Barry as he wrote the play to develop the Lord character, which was based on Philadelphia socialite Helen Hope Montgomery Scott.
The Philadelphia Story
was first presented, as a play, at the Schubert Theater in New York in March of 1939 and was an instant success. In the exhibition are three costumes that Hepburn wore during the Broadway stage production. All three were designed by Valentina, a well-known New York clothing designer who also created costumes for the stage. As glamorous and alluring as the actresses she designed for, Valentina became a favorite designer of Hepburn's, who wore Valentina's creations in her personal life as well as when in character. With their sleek, clean lines, the costumes both allude to the modernity of Lord's character and create a goddess-like swirling of fabric that would enhance the allure Lord held for several on-stage men.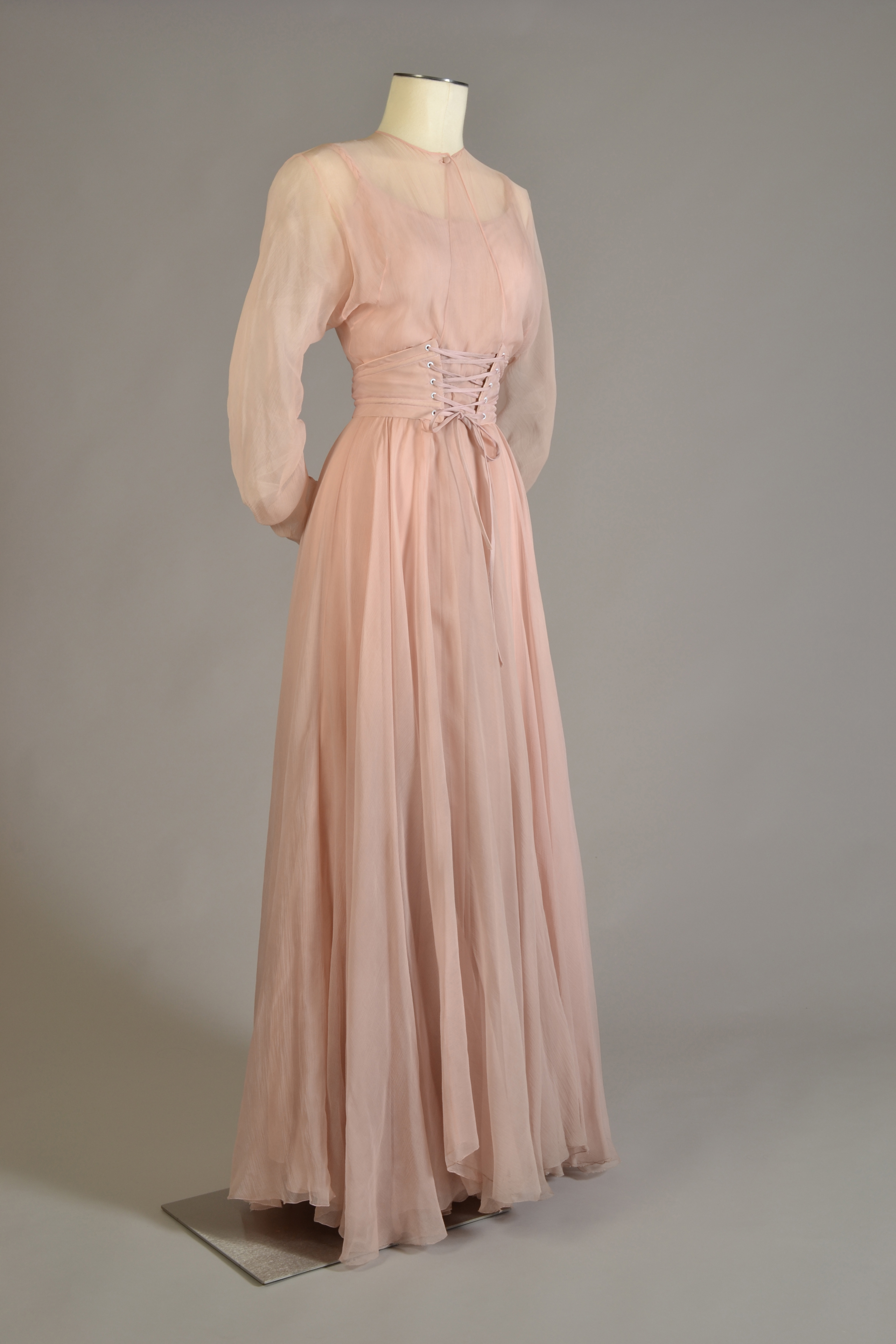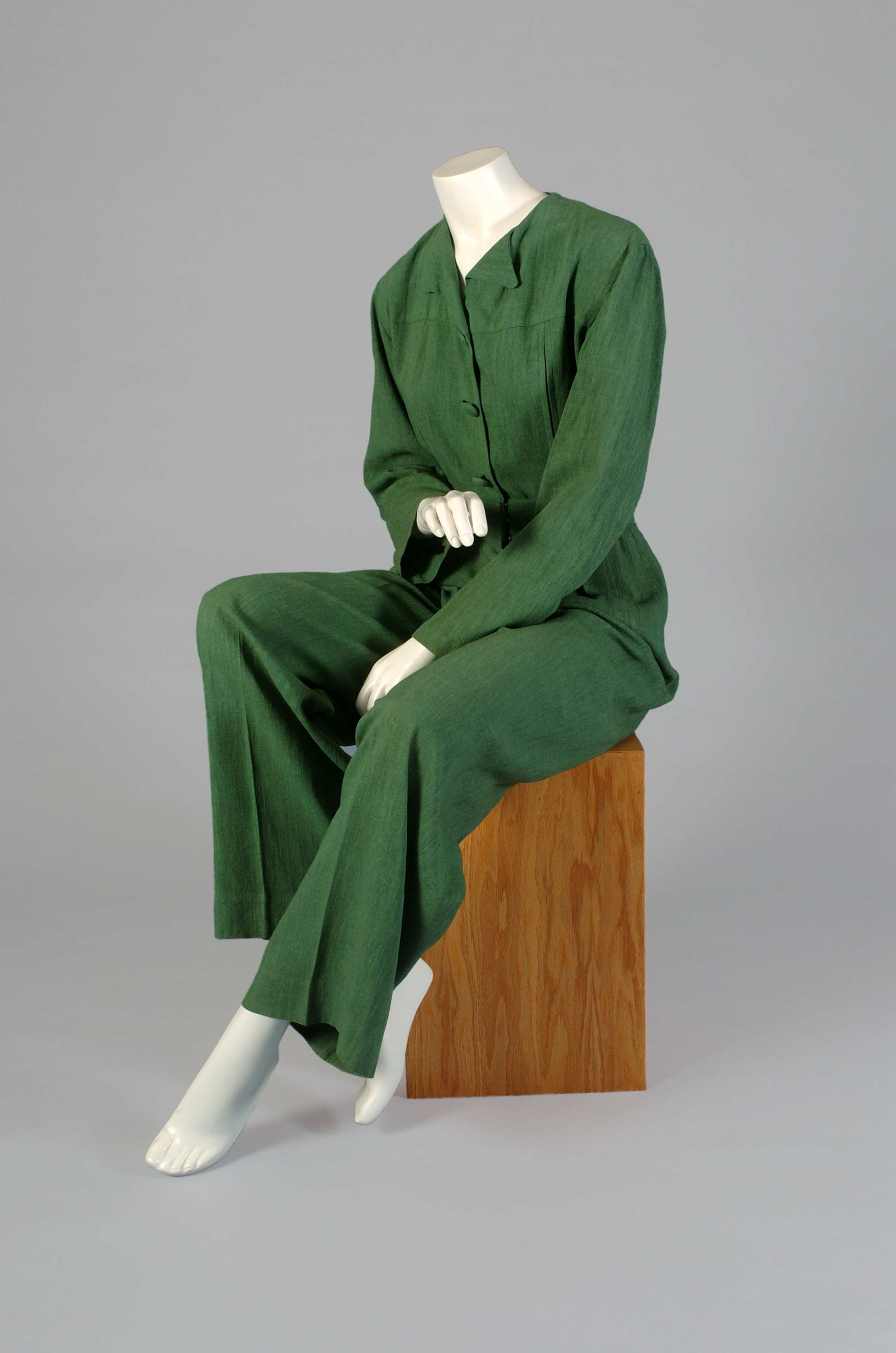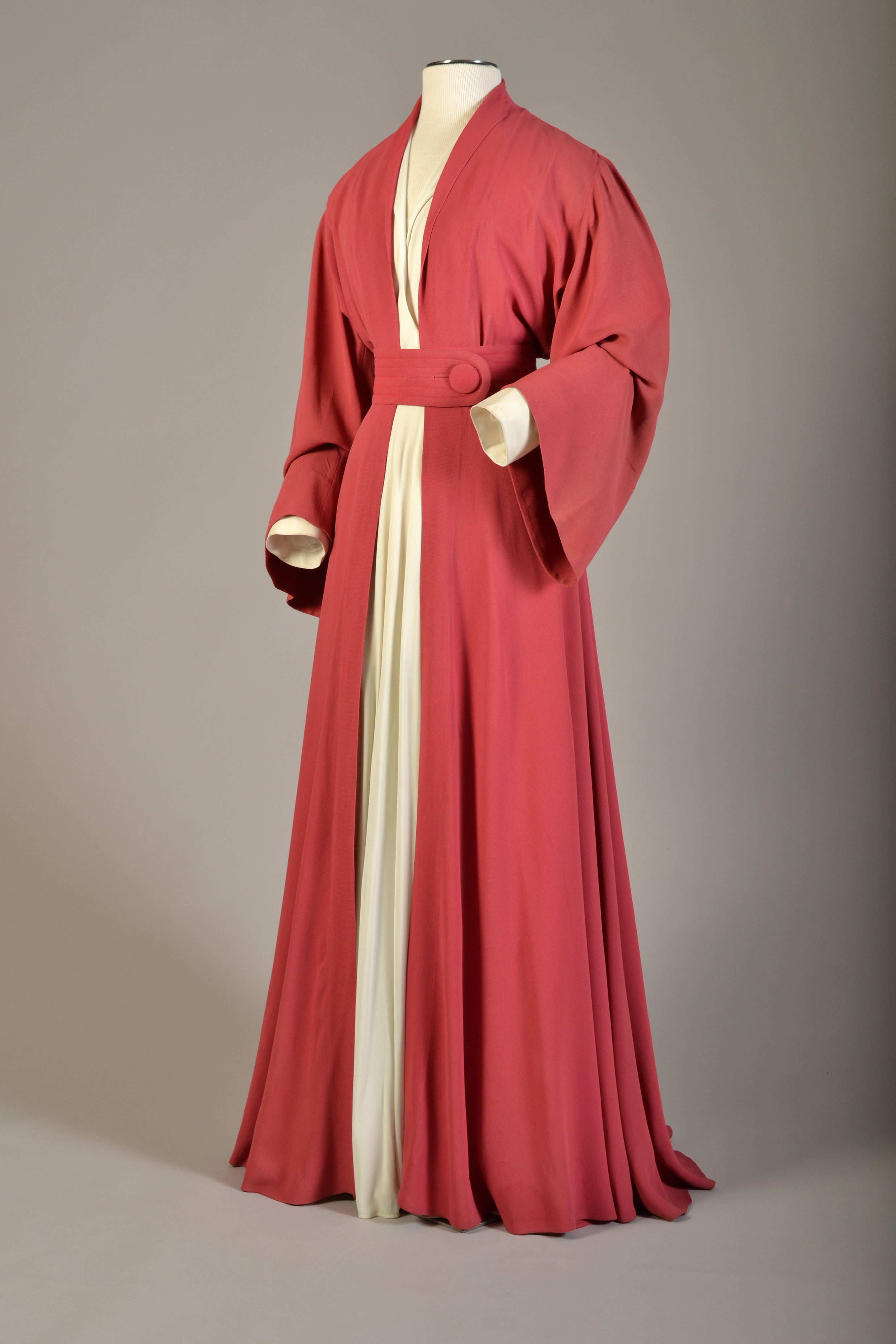 Valentina Schlee (1899-1989). Costumes for "Tracy Lord" in The Philadelphia Story, stage production, 1939. KSUM 2010.12.16ab, .55, .56-.57ab
At the time, Hepburn was dating Howard Hughes, who quickly purchased
The Philadelphia Story
film rights and gave them to Hepburn, who successfully negotiated with MGM Studios to produce the film with her in the starring role of Tracy Lord. Unquestionably,
The Philadelphia Story
was a pivotal movie that changed the trajectory of Hepburn's career and created an iconic character that is still relevant and exciting today.
As part of our Katharine Hepburn Film Series, we will be showing this wonderful movie on December 6, at noon (with captions) and at 7:00 p.m. I hope you will join us to enjoy the magic of Hepburn as Tracy Lord (not to mention Cary Grant and Jimmy Stewart) on the big screen. Tickets may be purchased
here
. I will see you there!
1Hepburn, Katharine. Me. Alfred A. Knopf: New York, 1991.